No politics, no money, no harping about a wall.  College baseball is in full bloom this weekend and all everyone wants is sun and the sound of ball meeting bat.  All other issues are set aside for a boys game and hope that springs eternal.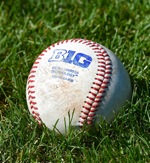 Some words, if you'll indulge us to read, about the emergence of something truly good this weekend.  Our Press Pros crew is in Port Charlotte, Florida with the Ohio State Buckeyes and the start of the 2019 NCAA Division I baseball season.
The Buckeyes are playing a weekend series with the Seton Hall Pirates, of the Big East Conference – Friday, Saturday, Sunday – and Florida Gulf Coast on Monday, and I can truly say that the anticipation of seeing their 2018 and 2019 recruiting class play against someone in a different color is the only thing you hear here in Buckeye camp.
Nothing about Donald Trump.  Thank you.
Nancy Pelosi, Chuck Schumer, and talk about investigations?  The farthest thing from anyone's mind.  If they were here someone would probably throw at 'em!
Seton Hall is located in South Orange, New Jersey, and one Pirate follower shared with me something about Governor Chris Christie. But he's not the governor anymore.  Phil Murphy is.
The only wall you hear about here is the distance to the foul poles and dead center field.
Conversation over tax breaks for the rich have been replaced by different calculations – earned run average, batting average, and slugging percentage.
For four days no one really cares about what the country's not doing for them.  John F. Kennedy would love this.  And there's a high school colloquialism about Sidney native Steve Partington's tournament complex here in Port Charlotte that brings back oh-so-fond memories of Hardman Field (Piqua), Custenborder Park (Sidney), and North Market Street Field (Troy).
This weekend transcends the cares of the world, and the issues of home.  This is about the boys of spring, hope that springs eternal, and the one thing about life that never changes – you get three strikes, three outs, and at least nine innings.
There's an innocence about it all, because unlike football and basketball, no one really has a reputation in college baseball.  There's a wonderful anonymity, because there's no such thing as an unknown playing quarterback for Ohio State next fall.  But it's highly likely that an unknown like freshman Bayden Root will enter a game this weekend and throw 90 miles per hour.
And everyone pretty much knows Chris Holtmann's 2019 recruiting class for Buckeye basketball.  But I guarantee that no one in Ohio's 88 counties can tell you anything about Zach Dezenzo, the freshman third baseman from Alliance.
This is baseball at just about its best – major league spring training parks, temperatures in the 80s, come and go as you please, sit where you want…and no security goons staring back at you from the warning track between innings.  Players mingle with family after the games, and parents share their own stories at night about how life's journey has now made them a card-carrying member of Buckeye Nation.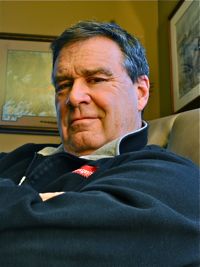 There's a camaraderie…rooting for someone you don't know, because he's wearing the same color as you. Urban, suburban, and rural mingles comfortably, as does white collar and blue collar.  It's all one collar that fits.  They're all in this together.  Greg Beals calls it a brotherhood in the clubhouse, and it seems to extend deliciously beyond the dugout.
Monday and the end of opening weekend comes quickly as plans are discussed about how to get to next weekend – Corpus Christi, Texas…and BYU, Oral Roberts, and Texas A&M.  "These four years will go by so quickly,"  said one parent.  "I don't want to miss a minute of it."
If there are any good words to say about contemporary sports – something besides Manny and Bryce, entitlement, and what LeBron wants – this is certainly it.  Boys playing a boys game while moms and dads watch proudly – playing for the sake of just playing.  Boys that will never grow older than their memories of playing college baseball for Ohio State while the rest of the world wastes away in selfish bickering.
I've asked.  Everyone agrees.
It doesn't get any better than this.  Perfect!