As hot as they've been of late, the incredible shrinking rim, or the cold air from outside, finally caught up with Coldwater Friday in a "frustrating" league loss to Versailles.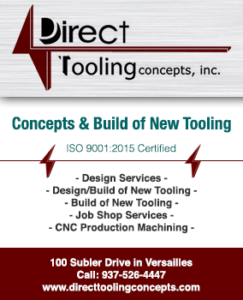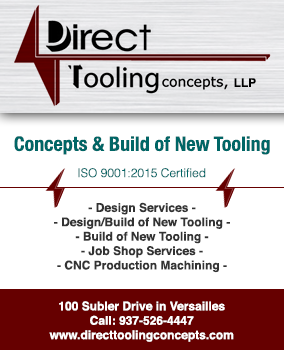 Versailles – In the aftermath of Friday night's 53-49 loss to the Versailles Tigers…Coldwater head coach Nick Fisher shook his head and said, "I don't have much to say.  It was just frustrating."
Frustrating?  Coldwater, a team that had featured blistering outside shooting in recent wins over St. Johns and Upper Scioto, shot just 29% from the floor Friday and but 23% from three-point range (5 for 23), coming up short on one open look after another after jumping out to a 12-8 first quarter lead.
But Versailles played it smart defensively, tricked the pace down to prevent Coldwater from running and scoring in transition, and eventually overcame that deficit and held a slim 21-17 halftime advantage.
Cold?  Coldwater for the second quarter would score just five points – all by Marcus Bruns on one of his three made three-pointers for the game…and a layup!
Versailles maintained that advantage of four and five points through the third before Coldwater eventually tied the game early in the fourth quarter at 32-32, on a Bruns made shot from the paint.
But the Tigers Michael Stammen came right back with a three-pointer from the wing to retake the lead and further frustrate Coldwater down the stretch.
Still, with 35 seconds remaining in the game Coldwater trailed 50-48 with Marcus Bruns at the line, shooting two.  He made the first, but missed the second, failing to tie the game.  Versailles would extend their advantage on made free throws of their own, by Cody Naftzger and Austin Toner, and that was the how it ended…53-49.
"Give Versailles credit,"  added Fisher.  "And I told the boys that I was proud of the effort, and the way we battled back into the game late.  But it's hard to win when you shoot 22% from three point range an 28%, or whatever it was, from the field.  Versailles did a good job of controlling the pace, and we never got comfortable and we didn't execute."
What Versailles did do was make the most of their possessions, especially senior Evan Hiestand, who had a team-high 22 points and got those points by driving the ball right through the heart of Coldwater's post defense, scoring on one shot after another from the paint.
"He was amazing,"  said Tigers coach Travis Swank.  "Especially for a kid that didn't do a lot for us offensively last year.  But now he's been a big cog in our wheel.  We put him in the high post and let him use his strength and quickness to get around guys and to the rim.  And it paid off for us.  Plus, he fouled out with a couple minutes left to play, I think.  So he played hard at both ends while he was in there."
Marcus Bruns scored a game-high 26 points for Coldwater, but he took a lot more shots than normal to do it.  Whether it was the effect of the 15-degree temperatures outside, or just the fact of the incredible shrinking rim that comes with trying to win on the road, Bruns, like the rest of his teammates, was anything but efficient.
"It's tough on the road,"  Swank stated.  "Every game on the road is a test for everyone, doesn't matter where you're going or who you're playing in the MAC.  You're going to get everyone's best shot every night.  We've pretty much played well every night at home all year, and tonight we were focused and ready to go.  They wanted this game badly because we've only had one losing season in the last ten years, and that's a big deal here.  They don't want to be the team that has a losing record after how hard they've fought."
Michael Stammen joined Hiestand in double figures with 12 points.  Austin Toner and Ryan Martin had 6 each, and Cody Naftzger finished with 5.
For Coldwater, Bruns' 26 led all scorers while teammate Cole Frilling had 14, Ben Wenning had 4, Noah Miller had 3, and Justin Schwieterman finished the game with 2 points.
Winners of five of their last six coming into Friday, losing when they had so many opportunities to win was particularly galling for Fisher and the Cavaliers.
"It's just frustrating because we played so hard to get back into it, and then to miss so many open looks,"  said Fisher.  "It gets to a point where it's just hard to sustain that kind of effort when you're missing so many shots."
Coldwater has a chance to atone on Saturday night with a home date against Tri-Village.
And Versailles now has a week off before getting back into league action next Friday night on the road, against Delphos St. John.  Word to the wise for Travis Swank.  Remember your own words and the example of this particular Friday night.
"It's tough on the road.  You're going to get everyone best shot…every night."