Penn State is 1-10 in Big Ten play, but Chris Holtmann and the Buckeyes are taking no chances.  They lost twice to PSU last year, and their NCAA hopes hinge on every game here on out.
Columbus – The subject of the NCAA tournament came up, and Ohio State basketball coach Chris Holtmann treated the question as though someone with the flu was within arm's length and coughing up a lung. He politely backed up a few steps and pretty much avoided contact.
Despite the Buckeyes losing five straight games and six of seven games last month, they are very much in the conversation to get an at-large post-season bid to the only tournament that counts.
College basketball guru Ken Pom has them ranked 32nd and the NCAA Evaluation Tool, which replaced RPI or Ratings Percentage Index, has them at No. 36. ESPN's Howie Schwab has them a No. 10 seed.
Non-conference victories over Cincinnati and Creighton are like tattoos that won't go away, and it helps that Ohio State plays in a Big Ten conference that is highly regarded.
The Big Ten roughed up the Big East in winning five of eight games, and it was 7-7 in the ACC-Big Ten Challenge.
There is a little skip in the Buckeyes' walk after a 70-60 victory at Nebraska and 76-62 victory over Rutgers sandwiched around a 65-49 loss to Michigan.
Holtmann, though, isn't going there with Penn State coming in for a 7 p.m. game Thursday night at The Schott.
"As for us, you are so in the moment trying to prepare from game to game that you are not really looking at, say, 'OK, we've got this number of games against teams that in this area,''' he said. "We're just trying to work on your team's development and your players' development. At the end of the day, you'll kind of get what you earn.''
Senior graduate transfer Keyshawn Woods does think about how the team might stand with the selection committee.
"I think about it, but we position ourselves with our conference schedule and what we did do before January started,'' he said. "At least we have a chance. We know we have a chance. That's why you make it to February and that's why you get to March – to continue to get to play. We make a run in February and do our thing in March, I don't see why not (make the NCAA tournament). That's our approach. We can't go back and change January. It was terrible. We made mistakes. I made mistakes. We lost.''
You can't blame Holtmann for his stance, especially with Penn State looming. Last season, the Lions defeated Ohio State in both regular-season games and the conference tournament game.
The Buckeyes were 15-3 in conference games, and a split would have given them at least a share of the regular-season championship with Michigan State.
Holtmann has high regard for Penn State (8-14, 1-10), even though it was winless in the conference until a 59-52 victory at Northwestern on Monday. It has lost seven Big Ten games by nine points or fewer.
"They've led almost every league game, and a lot of them have been in the second half,'' Holtmann said. "I know what they are capable of, and they have shown that time and time again. They were up double figures at Minnesota, and not many people have done that in the second half. They obviously had Purdue on the ropes. They went to Northwestern, a tough place to play, and really controlled that game in the second half. They are really confident right now. They've been playing with a lot of confidence, but they'll be playing at an all-time high here.''
The conference statistics, though, why Penn State is scraping its belly on the bottom. It ranks 14th in three-point field goal defense (.364), 13th in field goal percentage (.408), field goal percentage defense (.445) and assists (12.4) and 12th in scoring (68.0).
The only rotation players gone from last season's NIT championship team that finished 26-13 are Tony Carr and Shep Garner, who averaged 19.6 and 11.4 points, respectively.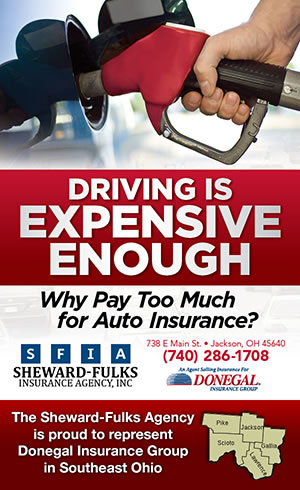 The players to watch are 6-foot-8 junior Lamar Stevens (18.9 points, 7.7 rebounds), 6-2 freshman Rasir Bolton (11.8 points), 6-9 junior Mike Watkins (8.4 rebounds, 1.6 blocked shots) and 6-5 senior guard Josh Reaves (3.4 assists, 2.5 steals).
Eighth-year coach Pat Chambers saluted his team for hanging together after difficult losses such as two points to Indiana, six to Nebraska, seven to Iowa, one to Minnesota, four to Rutgers and nine to Purdue.
"We have one of the toughest strengths of schedules in the country and these guys keep showing up totally focused on getting better and tasting victory,'' Chambers said after the Northwestern game. "That's what I saw for the last few weeks when we were close. I'm so proud of this group for not giving in and for finding our identity, which is Penn State basketball.''
Penn State basketball has been mostly mediocre to awful in 124 varsity seasons. The high-water mark came under Bruce Parkhill from 1983 to '95 with five 20-victory seasons.
How nondescript has this team been?
There have been nine appearances in the NCAA tournament – ever – and the last time came in 2011.
Until last season, the previous great season came with a 27-11 record in 2008-09 under Ed DeChellis. Before that, the last time the team won 20 games was in 2000-01 under Jerry Dunn.
Chambers has been given a long time to get the team on two feet. He was an assistant for five seasons at Villanova under Jay Wright and went 21-14 in each of his two seasons at Boston University before coming to Penn State.
Woods expects the Lions to come in with confidence.
"Penn State plays really, really hard and they've pretty much been in every Big Ten game they've played,'' he said. "One win like that can motivate their team, and they can make a run in February. We know that. We've got to be prepared for the game.''
Woods has been what late, great Marquette coach Al McGuire called a "Dow Joneser'' in that his play has been up and down like the stock market.
He is coming off one of his stronger games in shooting 4-for-7 from the floor, getting four rebounds and three assists against Rutgers in 29 minutes, 36 seconds.
"I've got a few games left before I can't play college basketball anymore, you know, so it's kind of do-or-die for me,'' he said. "I really made it a point to be more aggressive in that Rutgers game and start off February the right way.''