After a stumbling start Vandalia pushed the stick forward, full throttle,  flew past Versailles with an impressive second quarter run, and then cruised to an impressive Tuesday win.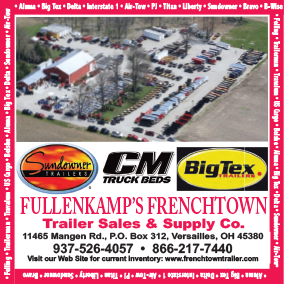 Vandalia –  For about seven minutes and thirty seconds Tuesday night the Versailles Tigers (10-9, 4-3 in MAC) held their own, like David throwing a few stones at Goliath.
Travis Swank's 'cats' ran with Division I Vandalia Butler, shot with them, defended them, and impressively held a 15-14 lead with thirty seconds remaining in the first quarter.
Then, Butler senior Ryan Wertz scored the fourth of his four first-quarter buckets to give Butler a 16-15 advantage as the horn sounded…and from that point until the end of the second quarter the Aviators (17-2, 10-2 in GWOC) went on a 17-4 run that opened a 33-19 halftime lead.  Too much…simply too much, Swank would allude to in his post-game remarks about the game;  and he was right.
"They're a good team, they're Division I, and ranked #9 in the state this week,"  said Swank, matter-of-factly.  "We had our hands full, but we just wanted to compete, and we did that.  They throw some guys out there off their bench that are as good as the players we see starting on a nightly basis.  They're talented, and they'll do well in the tournament.  But we got better tonight because we played good, solid competition."
And good that Swank and the Tigers could come away with a positive…because Butler simply had too many Aviators, too much athleticism, and through much of the third quarter they had too big a head of steam.  They turned Versailles over ten times in the second half (seventeen for the game), and scored 21 points off those seventeen turnovers.
Outscoring Versailles 20 to 9 in the third quarter, it looked like jets taking off and landing at the airport up the road.
But to Swank's point about competing?  They did that for as long as they could.
Defensively, Evan Hiestand blocked Butler shot attempts in the paint three times;  and offensively Hiestand (14), Cody Naftzger (10) and Ryan Martin (11) all chucked up shots and finished in double figures against an aggressive Butler defense.
But at that point at the beginning of the second quarter, when guards Braedon Norman, Michael Kreill, and Ryan Wertz decided to cruise at higher altitudes, and got into their transition game, there wasn't much the outmanned Tigers could do about it.
Norman, a lethal three-point shooter, stroked four for the game and finished with a team-high 16 points.
Kreill, a slasher that continually attacked the rim, got there six times and finished with 13 points.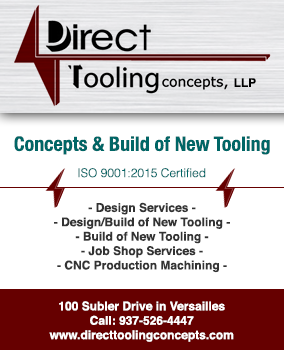 Wertz, a capable mirror image of the other two scored all 10 of his points in the first half.
And, there was more.
Quentin Glover, a 6'4″ mountain of mass in the middle muscled his way to another 10 points, and the bench took care of the rest – notably Tyler Montague, who canned the one three-pointer for Butler that Braedon Norman didn't get.  He finished with 6.
"We have a great group of seniors that know how to play,"  said Butler coach DJ Wyrick, afterwards.  "These guys have all played with each other since the fifth grade, so they know each other very well on the court.  They have great instinct for what they're doing.  You can say it…they play the game the right way, and they get upset when they get scored upon.  So they're capable of playing the kind of defense you saw tonight."
Play the game the right way?  An understatement.  The Aviators had 17 assists for the game…and 27 baskets!
"We do a good job of sharing the basketball,"  said Wyrick.  "When you have that many assists it means that the ball's gettin' moved, and that's great"
Defensively, they had twelve steals (principally in the second and third quarters), created seventeen turnovers in total, and outran Versailles to the other end to score easy buckets.
"Our game plan is to pressure, create some offense with the defense, and defense matters to these guys.  They take pride in it,"  Wyrick assured.
Butler is ranked #9 in the latest Division I poll, and their success sets up the kind of anticipation you'd expect for even bigger games down the road.  First, with Sidney, with whom they share the GWOC North lead (10-2 each), and of course, the post-season tournament that has its draw this coming weekend.
"First, we have to take care of business this Friday at Troy,"  Wyrick cautions.  "If we don't win that the Sidney game next week still has meaning, but not as much meaning.  So our focus is on NOTHING but Troy at this point.  I know they're already selling tickets for Sidney – we've sold all we can – and it's going to be sold out.  But we can't overlook Troy, because they're well-coached, they're athletic, and they can be a dangerous team."

But the elephant in the room (and they were there to scout on Tuesday) is Sidney, who narrowly beat Butler at the SAC Center 51-46, in overtime, back in December.
"It'll be crazy," admits Wyrick.  "But the cool thing is that we had the exact same game with them last year, and played it here (Sidney won that game, 36-34).  So we've played in big, meaningful games like that with our five senior starters – and some of the younger guys with experience – so I feel like we're going to be prepared.  It's gonna' be a fun game."
And if you haven't seen them play, the manner in which they played Tuesday would portend a very positive result in the sectional and district round of the tournament.  They can run, they're a good shooting team in the half court, and Wyrick swears that they're capable of playing defense with the best of 'em.
"We've won some tough games already,"  he added Tuesday.  "And with our enrollment compared to some of the bigger schools, and teams out of Cincinnati, it'll be a challenge.  But you only need five guys out there.  I think we can compete with anybody, as long as we stay within ourselves and don't try to do too much. We just have to play our game."
And if they shoot 50%, like they did Tuesday;  if they turn teams over, like they did Tuesday;  and if they don't look past teams, like Wyrick cautioned his team not to do with Troy on Friday…well, then, this is a team that could be that anticipated tournament shocker that always seems to emerge.
One thing sure, they're a legitimate #9 that plays the right way, shares the ball, and plays tough on both ends.
They left no doubt at all…with Versailles!