This is where it gets sticky – tricky.  It's the essence of baseball.  Teams that win have good pitchers, and pitch well.  And as far as the Buckeyes know now…their 2019 prospects lie with both.

I can give you chapter and verse if you're a baseball historian – of just average teams that won, and won big, because they pitched well.
Starting in my youth…the 1963 Dodgers, who could barely score but won the World Series over the Yankees in their prime because they had Sandy Koufax and Don Drysdale.
I can name you the 1966 Orioles, who had Brooks and Frank Robinson, yes;  but they beat the Dodgers in the Series because they had young pitchers who blossomed in the face of necessity – Jim Palmer, Wally Bunker, and Dave McNally.  The O's won in four straight and threw three shutouts.
More recently…no one expected the 2001 Diamondbacks to beat the Yankees in the Series, but they did because Randy Johnson and Curt Schilling won 43 games between them that year, and intimidated a good Yankees lineup with their 'attack' mentality.
In a smaller fantasy, that same scenario exists for the 2019 Ohio State Buckeyes, who because of some seasoned talent and lessons learned through hard knocks…have a chance to be much better than average.  They're gonna' score, and they've made defense a heightened priority.  The biggest question is…will an impressive list of good young arms come on to throw strikes, compete, and pitch with the confidence that they're as big as the moment?
Yes, it's on the mound where the greatest anticipation lies.  With the departure of Ryan Feltner, Connor Curlis, and Adam Niemeyer, will the roll of the dice that comes with freshman and sophomore pitchers pay off, and pay off quickly?  Greg Beals makes no bones about it.  Some will have to grow up quickly.  And will that one significant carryover from 2018 (who didn't pitch at all) pay dividends in proportion to his formidable pedigree?
At the head of the list is lefthanded sophomore Seth Lonsway, who sat out 2018 due to eligibility issues with the NCAA.  A 19th round draft choice of the Cincinnati Reds in the summer of 2017, Lonsway was impressive in fall baseball after a "constructive" summer in the Prospect League. He featured the expected low-to-mid-90s fastball and an impressive curveball.  The issue going forward?  Overall experience and his ability to throw strikes.
"Seth, right now, is the #1 candidate as our Friday pitcher," said Beals in December.  "And what we want to see from him is the ability to locate and attack the strike zone.  There's no question about his stuff."
And then it gets interesting.  Because of five freshman arms that got long looks in fall ball – Garrett Burhenn (Indianapolis), Will Pfennig (Mason, Oh), Baydon Root (Kokomo, In), T.J. Brock (Cincinnati), and Cole Niekamp (Versailles, Oh) – it was Burhenn that emerged as looking the most ready come February's opening weekend in Florida.
"Garrett had an impressive fall,"  says Beals.  "He showed command and he showed poise.  In short, he looked ready and he'll get an early opportunity to compete for one of the three weekend starting spots."
All five showed good arms, and good aptitude.  But Beals throws down the cautionary fact of pitching at the Division I level.  "We recruited them to come here and show that they can contribute.  Some are more ready than others, but we expect them to throw strikes and compete."
In addition, sophomore lefthander Griffan Smith had an outstanding summer after a promising freshman campaign, and made a strong bid for at least the third starting spot with an impressive showing in the fall.  Smith's upside would appear significant – a better John Havird (from 2016), if you will.  He throws harder than Havird, and has a dependable breaking pitch and change that he showed confidently during the summer and fall, and he's only gotten better during off-season workouts.  The Cincinnati Hills Christian Academy product is pounding the strike zone repeatedly, Beals' and pitching coach Mike Stafford's #1 prerequisite for a weekend starter.
And, junior Jake Vance is back looking to take the next step after two years of on-again, off-again success as both starter and reliever.  He, too, had his best fall to date, and simply needs to prove that his command of the strike zone is up to the demands of winning against Big Ten hitters.
And another junior, Joe Gahm, from Richfield Wisconsin, showed well in his fall exhibition outings.
The bullpen?  Senior Thomas Wanning heads a list of hopefuls for what's usually the most unsettled, and important, positions in college baseball.  "We need Thomas to emerge because of his stuff and his experience,"  said Beals over the winter.  "But there is no settled-on closer at this point, and the bullpen will emerge from several good candidates."
Mitch Milheim (freshman, Powell, Oh), Joe Gahm, and Andrew Magno to name a few;  and few throw it better than Magno.  But like other young pitchers, he needs to show command of the strike zone, and himself.
"And Baydon Root has had a strong off-season,"  adds Beals, speaking of another freshman.
So how poignant is this 'call to arms' (and all arms, at that) for 2019?  Senior utility man Brady Cherry, who's penciled to at least platoon in left field was given an opportunity to show off his arm from the mound during the fall.  He threw hard, and for the most part, accurately.  So there's at least the possibility of him getting a more critical look-see during the early weeks of the schedule.
So, the 64-thousand-dollar question with this 2019 edition is simply this.  Can you score five runs a game on offense, while limiting the rest of the Big Ten to 4?
And can these young pitchers pay off as quickly, as in the example of the Minnesota Gophers in 2018?
It starts with throwing strikes…and if they can do that they have the ability to be big as the moment in early weekends at Port Charlotte, in Corpus Christi (Texas), Daytona, and Greenville, South Carolina.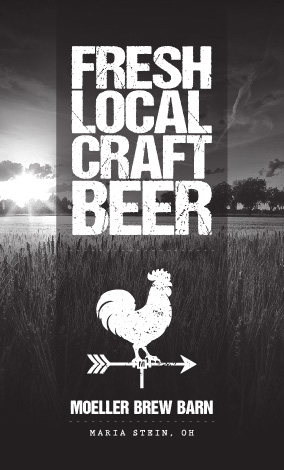 "We think we'll score runs,"  Beals said.  "We like our projected batting order with names like Canzone, Pohl, Foppe, Dingler…and you hope for someone to have the kind of year that Noah McGowan and Tyler Cowles did last year.
"But pitching will be key for us.  We recruited those guys because we thought they were talented enough to pitch in the Big Ten and help us compete, and that's critical because so many games are won and lost on the mound,"  he added last week, on the first day of official practice.
"Our defense needs to be solid…because we've got a veteran infield and they're going to have to play solidly to support that pitching staff."
The prognosis:  While those pitchers will be here for the next three years, Beals and the Buckeyes are going to need an early return on investment, starting in about three weeks.  2019 is here, beginning February 15, and they'd like to know…if they're 'armed' and ready!