Have recent trades made the Reds better?  Well, they've at least made themselves more interesting by adding some names that might lure a family to climb into the Truckster and trek from Pisgah to Cincinnati to take in a game in person.  They need that most of all.
DAYTON — So with their latest deal it would seem that the Cincinnati Reds have entered a Gray Area. No, I didn't say 'Gray Era', I said Gray Area.
The Reds acquired Sonny Gray in a trade with the New York Yankees this week as the club continues to stockpile starting pitchers.
Have the Reds positioned themselves as a 2019 contender in the National League Central? Have they really improved themselves? How much or how little?
That's the Gray Area.
For sure, the Reds are trying, something they haven't really done for several years. In some quarters they have been included in a group of teams called 'dumpers,' teams not trying to win, teams trying to finish in the lower depths of the standings to get high draft picks.
In that niche, they succeeded by grabbing Nick Senzel and Hunter Greene and Jonathan India and Taylor Trammell.
With the addition of pitchers Sonny Gray, Alex Wood and Tanner Roark for the rotation, plus the acquisition of outfielders Yasiel Puig and Matt Kemp, it would appear the Reds are giving it the ol' college try.
Before putting on the party hats and dancing in the streets, fans should remember one thing: The National League Central, the Milwaukee Brewers, the St. Louis Cardinals, the Chicago Cubs.
The NLC remains arguably the best division in baseball, the most difficult to win. The defending champion Brewers are loading up again and the Cardinals are reloaded and well-armed. The Chicago Cubs are, well, the Chicago Cubs. Not too many years ago that was a bad thing. Now the Chicago Cubs are the Chicago Cubs is a good thing.

What the Reds have done is at least made themselves more interesting by adding some names that might lure a family to climb into the Truckster and trek from Pisgah to Cincinnati to take in a game in person.
It is something the club needs desperately after losing 800,000 fans over the past four years, which is what 381 losses and four straight last place finishes will do.
What has adding three starters to the rotation meant? The big thing was ridding itself of Homer Bailey, his 1-and-14 record last year and the $28 million remaining on his contract.
With Gray ($7.5 million), Roark ($10 million) and Wo0d ($10 millon), the Reds have added $27.5 million to this year's payroll. But by dumping Bailey they are saving $500,000.
With Gray (11-9), Wood (9-7) and Roark (9-15), the Reds have added 29 wins to the rotation, 28 more than Bailey (1-14) gave them. They've also added 31 losses, 17 more than Bailey.
Yes, the three rotation guys they added were 29-31 last year, but half of those belong to Roark, whose 15 losses led the National League last year.
Another point in Cincinnati's favor is that they added five 'name' players at the cost of nearly nothing. They gave up nothing but mid-level minor leaguers in Jeter Downs, Shed Long, Tanner Rainey and Josiah Gray.
Is all this enough to enough to stock up on stamps to mail in those postseason ticket purchases?
Probably not. The Reds still don't have a real top of the rotation starter and they still don't have a real centerfielder have they gave Billy Hamilton his walking papers.
They have too many outfielders, but no prototype centerfielder. They Yasiel Puig for right field and they have Matt Kemp and Jesse Winker to left field.
And what will they do in left? Kemp is in the twilight of his career and can become a free agent after the season. Winker, already an accomplished major league hitter, needs to play and develop. Do they platoon Kemp and Winker? If not, which one sits?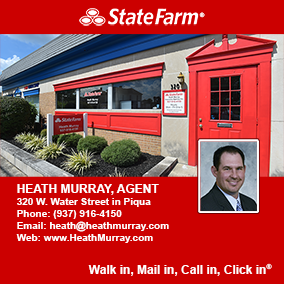 Yes, they have created a stir down there on the riverfront. They are being talked about, which is must better than being ignored.
But to keep the buzz, they have to win. That's always the bottom line and no amount of bobbleheads and trinkets can make up for it.
The way it stands at the moment, this team can beat out the Pittsburgh Pirates and scramble out of last place. Other than that, it probably is a fourth place team.
If you care to count, there are seven question marks in this piece and that is what 2019 will be for the Reds, a pile of question marks.
But it is like, hey, pass the Gerber's and take those baby steps to climb out of that Gray Area.