Xenia standout Samari Curtis got his 47 points, but Sidney's Andre Gordon countered with 32 and the Yellow Jackets' team effort lifted the team to an eighth straight win.
Sidney – Depending what side of the bleachers fans were sitting on determined who they considered the best player on Tuesday night. Those in Xenia Buccaneers blue sided with University of Cincinnati recruit Samari Curtis. Those wearing Sidney's yellow and black backed their standout and Virginia Tech recruit Andre Gordon.
Curtis made his case with a game-high 47 points on a handful of jumpers and smooth drives to the basket. Gordon responded with a team-high 32 points – including a 14-point second quarter where he buried four 3-pointers – and got his teammates involved with six assists.
Take your pick. Both were superb.
But, more important for the hometown crowd, there was no debate on who was the better team this night. Sidney's all-around effort built a 20-point lead with 3:30 left in the fourth quarter, then held off Xenia for an 80-70 victory in front of a standing-room only crowd.
Sidney put up a season-high 80 points against a Xenia team allowing 70 points per game. Sidney's Keith Lee hit a three-pointer to open the game and the Yellow Jackets never trailed, though the pesky Bucs stuck around.

Curtis has been asked to carry the Bucs' offense, which he's done averaging 30.7 points. Sophomore Dylan Hoosier is the other Buc averaging double digits with 10.3 points. And while Xenia has the parts to make a postseason run, the Bucs haven't been able to put them together just yet.
Sidney, meanwhile, has been a machine. And they continued to roll Tuesday.
"As a team going forward we're going to need more than just Andre," Sidney coach John Willoughby said. "We preach that all the time. For us to be a really good team – a great team – we're going to need those other guys to perform the way they've been the last two or three games."
They got them again Tuesday. Josiah Hudgins scored 15 points. Ratez Roberts scored seven points, grabbed 10 rebounds, had three steals and four blocks. Darren Taborn added 12 points, three assists and two blocks. Gordon (4), Hudgins (3), Taborn (2) and Lee combined for Sidney's 10 three-pointers. The Yellow Jackets drained five of those in the second quarter to build a 45-34 halftime lead.
"They started to sag off me," said Gordon, who patiently waited for his shot that finally came in the second quarter. "Guys like (Darren, Josiah, Keith and Ratez) were all getting buckets. Once they started getting buckets it opens it up for me. It's over from there, I guess. If I knock the first one down I'm going to keep going. That's my mentality."
Sidney led by double digits the third quarter and stretched the lead to 72-52 with 4:31 left in the fourth quarter. The lead hit 20 for the final time with 3:05 left to play when Gordon delivered the highlight of the game – a 360-degree, two-handed dunk that electrified the crowd.
"Everyone is confident," Gordon said. "(Hudgins and Taborn) are knocking down shots. (Roberts) is blocking everything. I think we can go pretty far. I'm trying to get to district and hopefully to state. We want to play at UD or Ohio State."
"For the most part I thought Andre did a great job with his shot selection," Willoughby said. "He's not the type of player that's going to get 50 shots a game. He's efficient in the way he plays and … that helps us out as a team."
The Yellow Jackets, though, let up. That allowed Xenia's last-gasp rally that pulled the Bucs to 78-70 on a Curtis three-pointer with 23 seconds left.

"I can tell you right now (Curtis) would trade all those points for a win," Xenia coach Kent Anderson said. "We have to defend better. They had four wide-open threes the first half that they knocked down. We're not getting out there contesting shots like we need to."
Curtis extended his double-digit scoring streak to 29 games dating back to his sophomore season. The last time Curtis failed to score 10 or more points in a game? It came in a 70-65 loss to Sidney in the last game of his freshman season when he scored nine.
"That's my guy. I've spent four or five summers with him," Gordon said of his AAU teammate. "We're like best friends on the court. But once the ball is in play it's all game."
"It's always fun playing him," Curtis said. "Dre had them running real good. We just have to work on that better in practice."
Gordon entered the game averaging 22.6 points, fourth-best in the GWOC.
As for the coaches, both Anderson and Willoughby had the same plan.
"Basically slow him down and keep him from getting to the basket as much as you can," Anderson said. "It's just like Samari, you're never going to shut them out. You try to limit them. Hope they get frustrated and have an off night. That's where they had other kids step up and contribute, knock down shots and get rebounds. We just didn't have enough support tonight. That's the difference."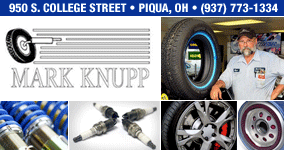 Added Willoughby: "Samari is hard to guard. I think there was a stretch where we defended him very well and that extended the lead. Not disrespecting him, but it just shows how much I appreciate Andre because of the shots he takes, the shots he doesn't take and the shots he gets for his teammates. I appreciate that from Andre."
Sidney's defense disrupted Xenia's offense in the first half with quick hands deflecting passes and crashing the boards. Twenty-one of the Yellow Jackets' 24 rebounds were defensive.
"Their athleticism just took over," Anderson said. "We gotta have more than two kids show up and give us scoring options. They're a heck of a basketball team. They're just playing together a little better than we are right now. … (Gordon) is a phenomenal athlete. Unless we see him in the tournament, I'll tell you what, I'm glad we're done watching him. He's something special."