This outcome was the clearest signal yet that these Buckeyes are not going to challenge for the conference championship and probably will have to dog paddle hard just to keep their snouts above water.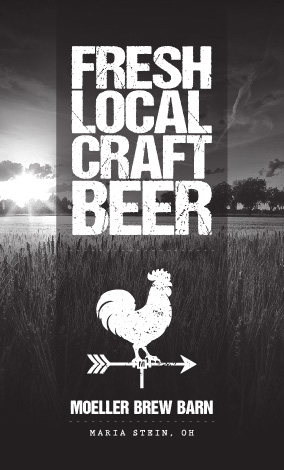 Columbus – All of the numbers going into the game suggested that Ohio State had a pretty good chance to take a knife and fork to Rutgers and spit out any of the lingering liver-like aftertaste from Michigan State.
Rutgers was dead last in the 14-team Big Ten in shooting percentage (40.7), three-point shooting percentage (31.1) and free throw percentage (62.7).
Of the 353 universities playing Division I basketball, the Knights are older than only 41.
You want more?
How about Rutgers having lost to 14 of 15 ranked team under third-year coach Steve Pikiell?
Or the fact it was coming off a 14-point loss to Maryland?
The Buckeyes were 5 ½-point favorites, according to Las Vegas bookies, but none of that mattered Wednesday night.
The Knights built an 11-point lead, lost it, built a 10-point lead and lost it and then got buckets from Montez Mathis with 1:08 left and Geo Baker with 13 seconds left to pull off a 64-61 upset of 16th-ranked Ohio State at The RAC.
"Give Rutgers credit,'' Buckeyes coach Chris Holtmann said. "I just thought they were better than us tonight. As coaches and players we've got to do better. They beat us to way more balls. That was the difference.''
The scary part for Ohio State (12-3, 2-2) is that Rutgers (8-6, 1-3) was supposed to be the easiest touch in seven Big Ten games this month. Next comes Iowa on Saturday in Iowa City, followed by Maryland and Purdue at The Schott and then Nebraska and Michigan on the road.
Remember, Rutgers power forward Eugene Omoruyi, who leads the team in scoring at 15.7 and rebounding at 8.0, didn't return when his left leg was bent backward in a fall with 12:58 left in the first half.
For the second straight game, 6-foot-9 Ohio State center Kaleb Wesson got into deep foul trouble – this time with two in the first 2 minutes, 51 seconds – and Rutgers salivated in taking a 28-17 lead with 6:06 left in the first half.
Just a thought: Wonder if Micah Potter was watching on the Big Ten Network?
Potter, who is 6-9, left the Buckeyes two days before the season opener and transferred to Wisconsin. Obviously, his problem was playing time or lack of it. He was destined to be Wesson's backup and sometime power forward and not a starter.
The man had shortcomings at the defensive end and with rebounding, but he sure would have come in handy against Michigan State and Rutgers as another big body underneath the basket.
When Wesson gets into foul trouble or needs a breather, Holtmann has little choice than to go small by shifting 6-8 Kyle Young into the pivot and have with three guards and two forwards.
Rutgers is young and can't put the ball into the basket with regularity, but that team has height and length and Ohio State simply can't cope with that as Syracuse and Michigan State proved.
Pikiell also threw up a zone defense, and that's another trip wire for the Buckeyes.
The problem is that Holtmann can't play many hands. He has talked about making changes, but, really, that would mean more minutes for Musa Jallow and true freshman Jaedon LeDee. Both are bit part players.
Despite the chaos, Ohio State hung tough and took a 59-58 lead with 3:09 left on a driving bank shot by freshman Luther Muhammad.
Then there was Muhammad acting like a senior again, this time grabbing a long rebound, racing up court and feeding C.J. Jackson for a layup off the break to make it 61-58 with 2:42 left.
This looked to be a game the Buckeyes would be hyperventilating from at the end, but walking off the court winners just the same.
With the shot clock winding down, they had a chance to expand the lead to five or six points, but Muhammad lost his dribble and Jackson wound up air-balling a three-pointer from the top with 1:54 left and two seconds on the shot clock.
Montez Mathis got the Knights within 61-60 with a running hook in the lane seven seconds later. He set a career high with 16 points.
After an Ohio State timeout, Andre Wesson was dribbling at least 25 feet from the basket at the top of the key with little defensive pressure. He wound up sailing a pass up against the scorer's table rather than in the hands of Muhammad.
Rutgers took a 62-61 lead on a runner by Mathis with 1:08 left.
The Buckeyes came up empty again when Muhammad missed a 12-foot jumper from the baseline at 41 seconds.
Geo Baker bumped he Knights' lead to three points with a step-back jumper with 13 seconds remaining. It was his second basket of the second half.
Holtmann used his last timeout to set up a final play with 10.3 seconds left, but Jackson missed a wide open three-pointer from the baseline.
"We got a great look,'' Holtmann said. "I don't have any question about C.J. being able to make that shot the next time.''
Kaleb Wesson led Ohio State with 18 points and seven rebounds. Muhammad totaled 13 points and six rebounds and Jackson 10 points on 4-for-13 shooting.
The Buckeyes had 13 turnovers, and the Knights wound up scoring 18 points off them.