The first full week of 2019 will be highlighted by several big games…several teams continued streaks last week, both good and bad…and two area players hit personal milestones on back to back nights…and Press Pros was there for both of them.
Welcome to This Week in Basketball, Volume 6.  Our effort today is sponsored by the Buschur Home Improvement Company and Richard Perkins, and there is much to discuss.
As the conference races heat up, there are critical match-ups all over the area this week…but there are a couple of intriguing non-conference contests as well.
We start in Sidney, where the 8-1 Yellow Jackets, on a 7-game winning streak, host the Xenia Buccaneers Tuesday night. The Buccs are 5-4 and feature high scoring Samari Curtis, who leads the GWOC in scoring at just under 31 points a game. The Buccs are second in the conference averaging 69 points a game, but can't stop anybody, allowing just under 70 points a game.
The Yellow Jackets have played just once since their heart-stopping overtime win over Wayne December 29. Andre Gordon leads Sidney in scoring at 22.6 points per game, but the Jackets are proving to be a lot more than just #20. Ratez Roberts averages 11.2 points, 9 rebounds, and a league best 5 blocks per game, and Josiah Hudgins, Darren Taborn and Keith Lee have all had big moments the first half of the season. Sidney is third in the league in scoring defense at 53 points per game, but continues to struggle at the foul line, making just 59% of their attempts, 15th best in the league.
The Jackets will have Friday off before playing host to 7-2 Wapakoneta on Saturday.
In girls basketball, the next stop on the big game radar is New Madison in Darke County, where the 11-1 Tri-Village Lady Patriots host the 11-1 Covington Lady Buccs Thursday night. The Patriots, whose only loss is to Versailles in overtime the first weekend of the season, are led by junior Lissa Siler, who scores 15 points a game. The Patriots have a terrific post game in 6-1 junior Maddie Downing and 6-2 freshman Meghan Downing…together they average 27 points and 17 rebounds a game.
Covington hit a program milestone Saturday, beating Arcanum 60-50 for the schools 600th victory. Sammi Whiteman leads the conference in scoring at 24.5 points per game and grabs 7 rebounds a night as well. The Buccs have won nine straight since their loss to Versailles on December 1st, while Tri-Village takes a ten game winning streak against Preble Shawnee Monday night.
While Thursday's game is important, the winner won't be able to relax. Miami East and Arcanum both have one loss and Tri-Village must still play both. Covington and Miami East will get together January 31st.
All eyes will be on Fort Loramie Saturday, where the 10-1 Redskins host unbeaten and arch rival Minster.The Wildcats have won 24 straight games since losing to Anna late last January, and have won four straight against Fort Loramie, including the regional final last year. The Wildcats have basically been unchallenged, with their closest margin of victory being 14 points. One more thing…Minster has allowed 73 points…IN ITS LAST THREE GAMES COMBINED!
The Redskins, meanwhile, are one point from being undefeated…a 44-43 loss at West Liberty-Salem in early December. Fort Loramie can score, and Carla Siegal's team is still really young…there are no seniors on the roster. A great test for both teams coming up Saturday at Fort Loramie.
Elsewhere…congratulations to Courtney Prenger of Minster, who scored the 1,000 point of her career Thursday against Fort Recovery. Prenger joins Lauren Shenk as the only two women to accomplish that feat in the history of Minster basketball.
One night later, Nathan Bruns got his 1,000 point as Marion Local won a heavyweight fight with St. Henry. Bruns, who quarterbacked the Flyers to the state final this year, followed that up with a 28 point night Saturday against Anna.
On the boys side…It's a big week in the Shelby County League. Unbeaten Anna is on the road, at Botkins Friday and at 7-2 St Henry Saturday. Russia and Jackson Center are one game back of the leaders…the Raiders are at Fort Loramie Tuesday night before traveling to Jackson on Friday.
FYI…Jackson allowed 55 points combined in two wins over Fairlawn and Waynesfield-Goshen last week. Trotwood, in its demolition of Piqua on Friday, scored 58 points in the FIRST HALF.
In the MAC, St John's and Marion Local share the early lead. The Blue Jays host Fort Recovery Friday and once beaten Lima Shawnee Saturday, while the Flyers are at Parkway Friday and host Van Wert Saturday. The resurgent Versailles Tigers have won four straight, and will host New Knoxville Saturday.
The Cross County Conference is still hard to define, as there are still eight teams with one or two conference losses. Ansonia, Bethel and Miami East share the lead at 4-1, while Twin Valley South is 3-1. Key games Friday have Bethel at South and Miami East at 9-2 National Trail.
For the girls…Thursday is league night in the Shelby County League. Loramie leads Anna by a game and will host Fairlawn, while the Rockets entertain Botkins.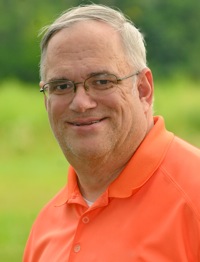 Versailles And Minster still sit atop the MAC. The Tigers have dropped three of four and will go to New Knoxville Thursday, while Minster is at Coldwater.
Tippecanoe got a huge win over Versailles Saturday to snap a two game skid. The Red Devils host Fairborn on Wednesday in Gwoc-cross-over action. Sidney,meanwhile, will be out to snap a 25 game losing streak when the Yellow Jackets visit Bellefontaine on Thursday.
Finally, a reminder to check out our nightly scoreboard, sponsored by the Moeller Brew Barn in Maria Stein. We start posting scores as soon as we get them, usually around 8:30 to 8:45pm, six nights a week. Saturday, we had over eighty scores for both boys and girls. There is no reason to go anywhere else for all the scores you need.
That's it for this week…enjoy January and we will see you at the gym.