After watching too many shots rattle in and out the last two games, Tipp shot itself out of a slump to sink the Versailles Tigers in a battle of state powers.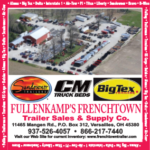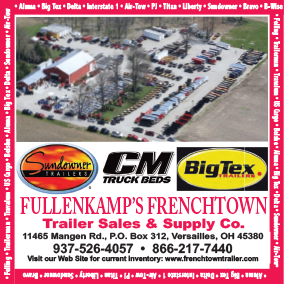 Tipp City – Basketball rims have not been kind to the Tippecanoe girls basketball team during a two-game losing streak. And when the Red Devils missed their first eight shots against Versailles on Saturday, that familiar feeling of 'uh-oh' lingered in the Red Devils' gym.
But after a spirited comeback – and followed by a frenzied attempt to hold the lead – the Red Devils finally dropped some shots. And, in turn, they sank the Tigers too.
Versailles rallied from 10-points down with 1:45 left in the fourth quarter and had a chance to force overtime with six seconds left. But Lindsey Winner's 10-foot jumper with a second left came up short. Tipp added a pair of free throws with 0.5 seconds left for the 51-47 non-conference victory between traditional state powers.
"It was nice to see the ball go in the basket today," Tipp coach Andy Holderman said. "That was kind of a moral victory in itself. I actually think we scored more points today than we did those two games combined."
Tipp combined to score 48 points (while allowing 101) in losses to Fairmont and Beavercreek. The Red Devils shot 25 percent against Fairmont and 17 against Beavercreek. On Saturday, Tipp struggled early before finishing 16-of-41 from the field for 39 percent.
Sophomore Ashleigh Mader led a balanced scoring effort with 13 points, all in the second half. Junior Kendall Clodfelter added 11 and senior Jillian Brown nine.
Sophomore Rachel Wildermuth knocked down consecutive three pointers in the second quarter to tie the game at 16-16. Junior teammate Katie Salyer capped the quarter with a three-pointer and drive to put the Red Devils up 21-16 at halftime for her team's first lead of the game.
The lead stretched to 35-21 with 1:32 left in the third quarter on a Clodfelter basket and free throw.
Versailles – still in the process of having players fit into their roles with the graduation of three starters and five seniors from last year's state final team – looked like a team ready to make another postseason run behind senior Kelsey Custenborder. She hit all four of her three-pointers in the quarter to finish with a game-high 18 points.
Her final one pulled the Tigers to 49-44 with 27 seconds left. She added two free throws to make it 49-46 with 11 seconds left.
Tipp (8-3) aided the rally by missing five straight free throws. The Red Devils' lead was trimmed to 49-47 with six seconds remaining on a Winner free throw.

Versailles (9-3) forced a turnover with five seconds left, leading to Winner's game-tying attempt which came up short.
"Great being head strong at the end and staying in the game and having that taste for victory," Versailles coach Jacki Stonebraker said. "But we have to play with that sense of urgency the entire game. We're just complacent. We don't see that in practice. I don't know where that is transferring from practice to the game. We need to work for 32 minutes."
Versailles finished, unofficially, with 24 turnovers as Tipp got in the passing lanes and used quick hands to deflect passes. As the Red Devils missed shots to start the game, the Tigers mishandled the ball. They led just 6-0 when Tipp scored its first points with 2:04 left in the first quarter.
"We're a 10-foot jump shot from going to overtime," Stonebraker said. "But in the end it's one of 22 practice games, that's what we say. We're just trying to work out the kinks for the last eight.
"That's why we play teams like Tipp. We want that competition. These non-conference games are big for us because they don't mean a whole bunch when it comes down to it. It's a great game and a great practice. Tipp is a great team. They're going to do well this year."
The Red Devils have reached the D-II regional tournament the past four seasons. Graduation losses have hit Tipp hard, too, but the Red Devils are prepping for another run with its tough schedule.
"It was a nice, quality team win. We learned some things from the last two games," Holderman said. "We made some mistakes but we learned some things. That's exactly why you play the schedule to get yourselves prepared for later. … We got a lot better as a team today."
Holderman, a three-point dagger during his college career at Wright State University, has begged his players to continue shooting the ball during the offensive woes. Saturday they followed through.
"Credit to the girls to keep battling. You have to keep shooting," Holderman said. "I was a shooter myself and had a terrible memory. You just keep shooting and shooting.
"When we've been successful this year it's been with balance. I don't know if we have anyone capable of getting us 20 points per night. But that's been one of our assets. Our girls are extremely unselfish. Sometimes we have to get on them for not shooting versus the other way."