It's taken me 65 years to figure it out, and now that some of us have finally found our niche for the holidays…it's not good enough.  Bear with me as I explain why.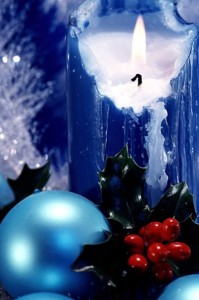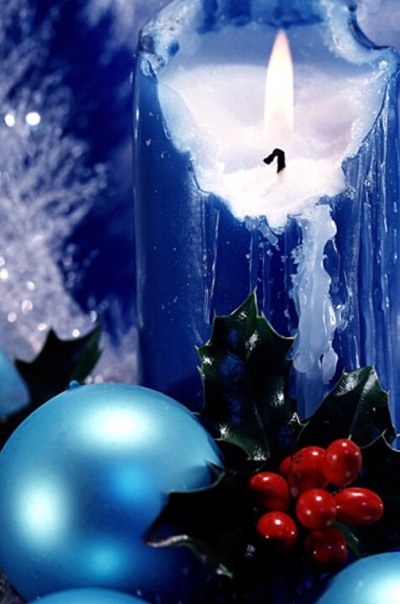 If I've heard it once I've heard it a hundred times over the years…Christmas just isn't the same – doesn't feel the same – as it used to.
Or…if I could just have Christmas the way I remember it.
Or…it just doesn't seem like Christmas means anything, anymore.
And believe me, it's not the same as it once was.
I've live it – waited a lifetime for it to come.  I've heard it for decades that there'll be a day when Christmas will change, and become personal in a manner that only you will understand.  My dad used to explain it this way. When you get older you'll realize how much you've slowed down while the rest of the world speeds up around you.  He couldn't have been more right.
Therein I've discovered, after 65 years, why it's so easy for people to become unhappy during the Christmas season.  I've discovered how after finally finding your niche – of having raised kids and sending them out on their own – the quiet place you crave, and the personal priorities you've always had – may not be enough when the culture's expectations are higher than those you have for yourself.
One thing we all know…age!  Oh geez, how I wish I felt better than I do – the aches and pains, and as my urologist shared with me this week, "Face it, you're past the point of having a happy Heineken Christmas."
"Even Budweiser?"  I asked.
"Yep,"  he said.  "It would be best if you remember Uncle Bud when you and he were in your prime.  Otherwise, you're not going to get much sleep at night."
The second thing we know…it's hard now to have a simple Christmas at home. It has to be 'extended' – family, friends, neighbors, work colleagues – the obligations to people you haven't seen or heard from since last Christmas.  Nice to see them, but it wears you out.  Your body and mind slows down (without you even knowing it) to about 25 in terms of miles per hour.  But still, everyone expects you to be driving in the passing lane.
Goodwill towards men isn't easy, anymore.  I'm told now that it's not enough to be mindful of people in your community who may be struggling.  No, now you need to worry about a million immigrants beating on our borders.  Peace on earth has become political.
"You have to care,"  a family member told me last week.  "Because Trump's an a–h— and you wouldn't want to be like him."
"I have to do that…on top of the rest of the list I have?"  I asked.  Man, how I miss Uncle Bud!
When the kids were home you always kept an eye on the household budget and how much you realistically could spend for Christmas.  And when they left home you breathed a sigh of relief because it meant there was no more 'must have' toys, clothes, or 'Nintendo'.  By comparison, I'd take that in a heartbeat now, compared to the stress of watching how the world, and Christmas, has changed.
"It has to be perfect,"  I hear all the time.  Decorations, lights, food, dessert, house-cleaning, carpets steamed – and a friend in Minnesota just broke his leg for the second time in three years when he fell of the house putting up lights, part of their traditional family Christmas.  This year, he tells me, he has plenty of time to spend…with 'Uncle Bud'.
I'm not going to lie to you, or pretend to be something I'm not.  I like 'small' at the holidays, and remembering those lost days of simple when there was no other option…for lack of means.  Back then I worked a helluva' lot of hours in retail – $5 spiffs selling Nikons – just to proudly cover the cost of Christmas.  It was exhausting, to the point of falling asleep on Christmas eve, because I often worked right up until 4 pm.  It happened one year at my wife's grandmother's house.
"Someone ought to kick his a–,"  Grandma Violet said, assuming that I was asleep because I was bored, or had spent too much time with 'Uncle Bud'.  I invited her to carry out the hit.  She declined.  Again, can you say enough about the expectations on Christmas?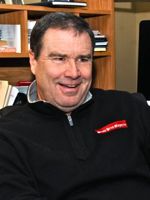 But that was then, and we laugh about it now.  Now if I fall asleep I do so without worry.  I'm going to San Diego on New Years' Eve to watch my son and his fiance' Ali get married.  Guaranteed…I'm going to take some time to stand on the beach with Matt and reflect upon the vast Pacific, while we'll remember together how times used to be.  I'm sure I'll prepare him for what lies just ahead, like my dad did.
It always seemed to make Dad happy to remind me that it was his parental obligation to warn of over-indulgence.  And I remember how he would grow frustrated when I pooh-poohed his prophecies.  So, he would occasionally quote the scripture that says, "a prophet is not without honor…except in his own home."
He was cautious – he was frugal.  And sometimes he didn't understand that there ARE people who figure it out on their terms – how to be happy at the holidays, and hopeful at the same time.
But now that I'm at the age of walking in his shoes, here's what I'm saying, simply.  Merry Christmas to you all…however you do it!