It wasn't easy (it rarely is), but the Buckeyes turned back a surprising Bucknell team to save face, but they had to lose some teeth to do it.
Columbus – Andre Wesson and his long arms prevented Ohio State from being the talk of Division I basketball in a bad way by getting in the face of Bruce Moore just enough to harass him into missing a winning three-pointer in the closing seconds Saturday afternoon.
Wesson, however, wasn't available to talk about it.
When coach Chris Holtmann and players were explaining away a 73-71 victory over Bucknell before 14,241 at The Schott that was more great escape than anything else, Wesson was sitting in a dentist's chair finding out whether three of his teeth could be saved or if he was looking at implants.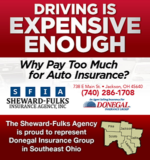 The final numbers look good, with 6-foot-9 sophomore center-forward Kaleb Wesson scoring a career-high 22 points and getting 10 rebounds and four assists and senior graduate transfer Keyshawn Woods repeating his great effort off the bench against Illinois with 13 points, two assists and two rebounds.
Fifteenth-ranked Ohio State (9-1) was 27-for-56 shooting and had a 39-29 rebounding edge.
For the Buckeyes, though, this was self-induced root canal in twice allowing the Patriot League Bison back into contention with sketchy offense and loose defense at the end of each half.
"Give Bucknell a lot of credit,'' Holtmann said. "I thought they were terrific. It wasn't just their shot-making, but whole game plan. The way they played was just fantastic. Give our guys credit for pulling this one out and surviving.''
The Buckeyes' lax play at the end of halves was similar to victories over Minnesota and Illinois when they were hit with 9-3 and 16-4 runs at the end of the first half, respectively.
"We've got a lot way to go – a lot to learn,'' Holtmann said. "I've got to do a better job of getting our guys to close out games. It's a little bit tricky when you have a 10-point lead and the other team is throwing in shots. But I have to do a better job of getting our guys to finish games better. It's not just making free throws, but offensive possessions.''
Ohio State looked to be speeding on an interstate highway with one arm leisurely hanging out a window in taking a 37-25 lead on a layup by Kaleb Wesson with 4:04 left in the first half.
Then Bucknell (4-4), which played in the NCAA tournament the previous two seasons but is in a rebuilding mode, closed out the half with a 15-2 run.
"I think toward the end of halves we're either passive or are just trying to close it out to get to halftime or the end of the game,'' Kaleb Wesson said. "We've got to be more aggressive.''
The Bison kept it up in taking a 49-41 lead 2 minutes, 41 seconds into the second half after two free throws by center Nate Sestina.
At that point, Ohio State had given up seven three-pointers and still looked to have its head in final examinations. Yes, this was its first game in 10 days, but it was the first in 11 for Bucknell.
Then Holtmann's halftime conversation finally started to take root.
"It was a major point of emphasis at halftime,'' he said of Bucknell's three-pointers. "I just didn't think our effort was good enough and our activity was good enough. I said, 'Hey, listen, if they don't feel us it's going to be a long night.' They have five guys in their lineup shooting threes.' Overall, that's just an area we've got to get better at.''
The Buckeyes took a 56-52 on a three-pointer by Woods with 12:22 left to play. He had two threes and a short jumper in the 15-3 run.
"My teammates were finding me and I kept hitting shots,'' he said. "That's something I've been doing all of my career – coming off the bench and playing starter's minutes. I know what I can bring to the team. My job is to bench a spark to this team off the bench.''
With 4 ½ minutes left, Bucknell had made 4 of 18 shots overall and 1 of 9 from three-point range in the second half.
"They were real disciplined and hit a lot of threes (in the first half),'' Woods said. "We knew that going in. It was lack of detail on our end as players not paying attention to stop their runs with the threes. Some way, somehow we found a way to win. We've got to go back and make sure this never happens again.''
And in the second half?
"It was pressuring the ball more,'' he said. "They couldn't make pinpoint passes. It was everybody rotating and actually closing out stopped their rhythm a little bit.''
The Buckeyes, though, couldn't stand prosperity and went into another funk.
The Bison closed to 71-68 with 33.2 seconds left on a three-pointer by Kimbal Mackenzie and 73-71 with 20.1 seconds left on a trey by Avi Toomer.
There was more angst when Andre Wesson threw an errant pass and C.J. Jackson couldn't track down the ball to start a wild scramble in the Buckeyes backcourt. One Bucknell player appeared to kick the ball twice and John Meeks somehow wasn't called for traveling despite sliding several feet and rolling before calling timeout with 14 seconds left.

Bucknell Nathan Davis drew up a three-pointer to go for the victory, but the defense forced guard Jimmy Sotos to dribble across court and near the right sideline as the seconds clicked off the clock.
By the time Sotos made a decision and passed, Moore was left with a rushed three-pointer at the top of the key. The shot had no chance as he shot-putted the ball short of the rim with Andre Wesson all over him.
"Their guard jumped it,'' Davis said of the play on Sotos. "We were going for the win.''
Woods said he received inside information about the final play.
"I was talking to one of their players I knew they wanted to end the game (with a three-pointer),'' Woods said. "They have a certain play they like to run when it comes to the baseline drift and trying to get that shooter to come off (a screen). And No. 11 (Moore) had just hit that three on my mistake, and I wasn't letting that happen again.''
It's standard for Holtmann and assistant Mike Netti to go over an opponent's tendencies on the final possessions of first halves and the game, and they thought they had locked in on the Bison at the end.
"I thought that was the one possession where we had good attention to detail,'' Holtmann said. "I thought they ran something similar to what we anticipated they were going to run, and our guys did a good job of sniffing it out.''
Holtmann was surprised to learn that Woods knew Bucknell was going for a three-pointer.
"I didn't know that,'' he said. "It would have been nice of him to pass that on to the coach. He could have said, "Coach. . . . Our guys were aware of taking away the three. I totally get why they went for three on the road. If I'm him I'm probably doing the same thing. But a two is a good option, too.''
As for Andre Wesson, he hit the floor face first getting tangled with a Bucknell player in the first half. He also might have gotten accidentally leg-whipped.
But Wesson later returned with a mouth guard ready for more. He totaled four points, nine rebounds and two assists.
"He's going to be good – ain't nothing wrong with him,'' Kaleb Wesson said of his brother. "We've both lost teeth before. He's cool.''
Holtmann saluted Andre Wesson.
"That's why I love Andre,'' he said. "I'd go to battle with that dude any day. He competes on the defensive end and has a real toughness to him.''
The concern was whether Wesson had a neck injury or concussion. Holtmann came upon one tooth by stepping on it.
"I thought it was one (tooth). I didn't know it was three,'' he said. "I actually stepped on one. I grabbed it and gave it to (the trainer). I'm worried. Does he have a concussion? How's his neck? You go beyond the cosmetic stuff. It's like OK, 'Does he have all of his faculties?' When we got that figured out then we can look for the teeth.''