Unexpected by many, and long-anticipated by some, Urban Meyer's decision to step down at Ohio State is no surprise at all if you look at Buckeye football with this inarguable perspective.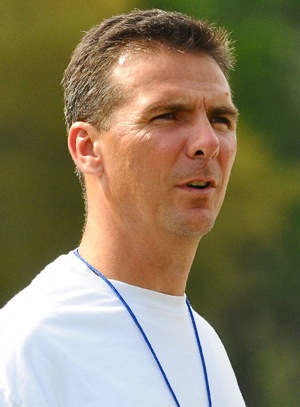 By 10 am Wednesday morning my phone had rung three times, from people asking what I thought about Urban Meyer retiring from coaching the Buckeyes.
The irony was…none of them came from Ohio.
"What does what I think matter?"  I said to a colleague from Minneapolis.  "It's a business decision, if you really want to know what I think.  You do what's best for the brand."
"You don't think a lot of people are going to be upset that he's leaving?"  he asked.
"Yes, but CEO's always run their course, and it's usually complex.  No different here.  Except, in this case the people who are upset the most are also the people that give the university the least amount of money,"  I added.
Because it's my opinion that complicit with Urban Meyer leaving…is a whole lot of money.  Money, and the uneasiness with influential benefactors and alumni over priorities between football and issues like domestic violence, and respect for the university and its character among the nation's top research and educational institutions.
In other words, Ohio State University and what it stands for to those people is different than what it means to those who talk football at Bing's and those who tailgate with the latest scarlet and gray garb.  Football is important, yes, because most of the half-billion dollar sports budget at Ohio State is paid for by football.  But to the board of trustees, and those who endow the rest of Ohio State University, it has to fall within the reputation of the school's character.  And after Zach Smith there were questions – obvious questions.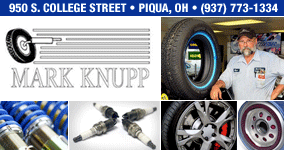 Please understand me.  Urban Meyer is a magnificent college football coach.  There's no question that he raised the bar of football consciousness at Lane and High, if that's even possible.  More impressively, he's raised the bar for ALL of Big Ten football.  A brilliant football mind, a tireless and unparalleled recruiter, and a relentless competitor, Meyer could do it all like few before, present, and future.
And much of the public support that he's gotten since Zach Smith comes in large part from those who appreciated what he did in the wake of Jim Tressel's uncomfortable dismissal – from those who feared, 'what next'?  Remember all those signs that read, "In Tress We Trust"?  Well, Meyer immediately put trust issues to rest and concerns over the future of the program and its place among the country's best.  Winning the national title in 2014 solidified Meyer's place and legacy as a Buckeye icon, in the manner of Tressel when he won in 2002.
But there were issues.   Writers were often suspect of both Tressel and Meyer because it was felt they too often failed to address a straight question with a straight answer – too often the company line.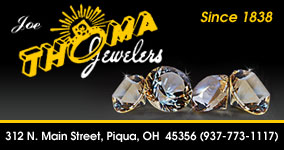 And then, Zach Smith, and more straight questions that many believed deserved straighter answers than a corporate response.  And that, in real time, didn't look good on Urban Meyer.
Because, while Meyer's lips were saying that he felt the August suspension was justified and fair…his eyes and body language told a different story, and he admitted as much in Tuesday's news conference.  There's little question in my mind that he felt that after all he'd done for Ohio State football he deserved a different support than he got from upstairs.  If he told them that he had no knowledge of what went on between Zach Smith and Courtney Smith, that should have been enough.
But it wasn't in this day of political sensitivity and public perception, and Meyer seemed uncomfortable with that rebuke, like an anvil around his neck.  Proud men are hurt by an absence of loyalty, and when they're questioned it almost always affects their operating system in some manner.
Regarding his health issues, that should be enough in and of itself.  End of discussion.  No one's health and future with family is worth the stress that comes with coaching football at Ohio State, Alabama, or Clemson.  That's reason enough to say, "No mas, no mas", like Roberto Duran.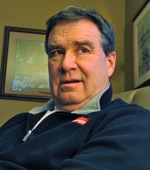 And for the sake of his coaching legacy, what Meyer has done at Bowling Green, Utah, Florida, and Ohio State puts him in the top two of contemporary coaches, and he actually has a higher lifetime winning percentage than Nick Saban.  The Zach Smith debacle is little more than a footnote to that legacy – an asterisk, if someone demands.
But like with the rest of us, there's always a time and a reason to quit.  And with Urban Meyer, Woody Hayes, or Jim Tressel, it has to be understood that records aside, no man's value is above that of the corporate brand.  And my sense is that someone, or some people, with a lot of influence on the conscience of the board wanted it understood…that 'The" Ohio State University is about so much more than football.
They're just fortunate to have another ready, brilliant CEO prospect in place to take over.  And isn't that how good business works?