The Buckeyes used balanced scoring, a rebounding edge, and physical defense to beat Minnesota Sunday in the Big Ten opener for both teams.
Columbus – It could be explained away that Ohio State's runaway victory in the Big Ten opener partly resulted from an opponent that had played less than 48 hours earlier and felt like it had slept underneath the bus that drove it to Value City Arena.
Minnesota defeated Oklahoma State in one of those scheduled-for-television games that tipped off at 9 p.m. Friday in U.S. Bank Stadium in Minneapolis. It will be the site of this season's Final Four.
"That's not going to change the outcome,'' Gophers coach Richard Pitino said.
The difference, he said, was that the Buckeyes were as rough and tough as their conference-winning football team in coming away with a 79-59 victory before 11,668 on Sunday night.
"They are physical – really, really physical – and they impose it on you,'' Pitino said.
It probably was Ohio State's best all-around performance of the season.
Second-year coach Chris Holtmann has been harping about his players being more active underneath the backboards, and they responded with a 42-33 edge against a taller team. Thirteen rebounds came at the offensive end, with four coming from sophomore forward Kyle Young.
Holtmann also wanted to see the players get more aggressive going after 50-50 balls and having active hands on defense, and they responded with 23 points off turnovers, 20 second-chance points and drawing two charging fouls.
"I do think we benefited from the fact that they did have some tired legs from playing Friday night,'' Holtmann said. "But I take nothing away from our guys' approach. Certainly defense set the tone and I thought our bench gave us a needed lift when we got into foul trouble. I thought our guys were doing what we've tried to preach to them by keeping balls alive. That was good to see. There were a couple of tip-outs that were really important. That set the tone with our aggressiveness.''
And, please, he ordered, defend that three-point arc. Syracuse hit 11 of 24 treys in a victory over the Buckeyes in the ACC-Big Ten Challenge on Wednesday night.
The Gophers went 0-for-13 from long range.
"Obviously, guys were disappointed,'' Holtmann said of the Syracuse game. "Our guys understood what's in front of them. We're trying to preach to learn from every circumstance, good or bad.''
Let's make no mistake about it, though, and that is Ohio State is amid a transition season playing without departed Keita Bates-Diop and Jae'Sean Tate and waiting for three prized recruits to arrive next season.
The coaches have been telling the players that they must be even grittier in everything they do and that they must stay on task in order to give themselves a chance to win each game.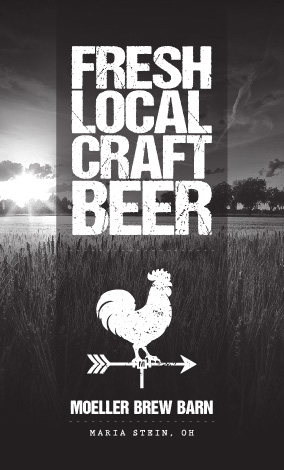 "That's something he definitely as been emphasizing these last couple of days,'' junior guard Andre Wesson said about attitude and the finer points. "That's something we didn't do the last game, so he harped on it this whole week.''
The basketball was shared to the point where 16 of the 28 baskets were assisted.
"It was just being ready,'' Wesson said. "A lot of the shots we got were because of teammates setting us up.''
Here's more evidence of how much the ball was whipping around the court: Six players reached double figures in scoring. Andre Wesson and Kaleb Wesson led with 16 and 15 points, respectively.
Young had one of his best games totaling 10 points, eight rebounds, three assists, two steals and a blocked shot.
True freshman guard Luther Muhammad sat out with a dislocated left shoulder, and that meant everyone in the rotation moved up one notch and played more minutes.
Sophomore forward Musa Jallow made the most of his 19 minutes, 12 seconds with 11 points and four rebounds. He did foul out.
Jallow has been something of a forgotten man with the impact Muhammad and Duane Washington, another freshman, have made.
"I was just ready to play and guys set me up to be successful,'' Jallow said. "You hate to see another player go down, but it's next man up. They don't push games back. You guys see it. (Muhammad) brings a lot of energy and life on the floor. We all had to collectively step up and fill that part.''
Holtmann made sure to throw credit in Jallow's direction. Last season, he graduated from high school early and enrolled at Ohio State early so he could fill a need as a freshman.
"He was fantastic today,'' Holtmann said. "He gave us great life and energy when we needed it. He has got to be a really good defender when he's on the floor. He has to be one of our best perimeter defenders, and he's capable of that.''
This was a game everyone connected with Ohio State (7-1) knew could wind up being a victory. Minnesota (6-2) has not won in Columbus since 2005 and has now lost seven of the last nine meetings.
Starting the Big Ten schedule, which has increased to 20 games from 18, on a plus note was important. The next leg is a game at Illinois on Wednesday.
"It's important to get the ones you can get at home,'' Holtmann said. "There are going to be some (conference) games where it's going to be hard to get that one, like it's not going to be your night, you are playing a team on a night where they are playing exceptional. You are not going to get that one. That happens in league play.''