For the first time in recent years the MAC will not be playing for multiple titles in this week's OHSAA football finals.  And I have a-less-than-sneaking notion…that that's just how some people want it.
There's no question that when Marion Local, Coldwater, and Minster all won state titles in the 2014 OHSAA football finals it took some people from other areas in Ohio by surprise.  In fact, it probably ruffled a few feathers.
There's probably little question that it got under the skin of some in northeast and northwest Ohio, where high school football in Divisions V, VI, and VII is important, yes, but without the tradition of success found in places like Delphos St. John, St. Henry, Coldwater, Versailles, and Marion Local – 34 titles (and counting) between them.
And while it might be hard to prove, there is strong suspicion that some of those member schools wanted 'winning tradition' to be part of the discussion relative to the recent competitive balance initiative – saying there has to be something done to redistribute the wealth (ever heard that phrase before?).  In fact, 'tradition' was a core issue with the original Competitive Balance proposal, almost a decade ago.
Another MAC school, Fort Recovery, 'snuck' in and won Division VII in 2015, while Marion Local actually lost in the final that year to Kirtland, denying the MAC a second consecutive year with three state titles in three divisions.  So suddenly, last year, Coldwater, St. Henry and Marion Local are all in Division VI, and in the same region, while Minster is in Division VII.
Now, of course, the system points to enrollment – that Coldwater, Marion Local and St. Henry all fall within the numerical parameters, but still, there are those in Coldwater, who won four straight titles in Division V ('12, '13, '14, and '15), who would claim that enrollment in that school hasn't changed by more than a dozen in the past decade.  And yet, the Cavaliers got moved down (most would complain about being moved up) in 2017 to the same division with Marion Local.
And meanwhile, school administrators in southeast Ohio (where Glouster Trimble plays for this year's D-VII title), northeast Ohio (Orrville), and central Ohio (Johnstown-Monroe)…they breathe a sigh of relief.  I know, because I was there listening to them from 2014 to 2017 when they were having trouble breathing, at all.
"There's no question that Coldwater was the class of Division V when they were winning every year,"  said Wheelersburg (Division V) coach Rob Woodward.  "They were the standard and we always looked forward to playing them in the regional finals because we wanted to be like Coldwater.  That was the challenge."
And Wheelersburg finally met the challenge and became like Coldwater when they won the Division V title last year over Eastwood.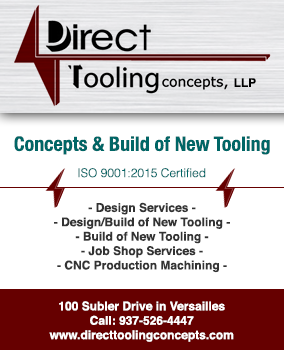 But others were not so admiring and appreciative, in areas where people grew to believe that the MAC had some kind of competitive advantage, because, "All they do is play football,"  or, through the belief held by many that Marion Local, St. Henry, Coldwater and Delphos St. John were all private schools.  Having grown up in southeast Ohio, I cannot tell you how many times I've explained to people in Belmont, Scioto, and Lawrence counties, where Shadyside, Wheelersburg and Ironton have wonderful football traditions, that of the four only Delphos St. John is a parochial school.
So, this week the people get their wish.  There's only one MAC team in the final game – Marion Local vs. Kirtland in the Division VI championship – while Division VII will be contested by Glouster Trimble (Athens County) and McComb (Hancock County), and Division V will be played between Orrville (Wayne County) and Johnstown-Monroe (Licking County).
Will it make for a better tournament?  We'll see.  We'll see how many people show up from Athens County, from Licking County, and from Hancock County, compared to the traditional support shown for the MAC.  Because…when one MAC team plays the others tend to show up and watch.
And are dynasties good for sports?  Well, all those years when the Yankees were winning the World Series (27 of them) people loved to hate 'em – but still they watched, they wrote about it, and they remembered.
All those years when the Steelers were winning the Super Bowl…you had the same kind of interest because people watched to see if someone COULD beat them in the championship game.
So this year it's Marion Local playing for it's 11th all-time football title, which would tie the existing mark held by Cleveland St. Ignatius, which set the record with titles won in '88, '89, '91, '92, '93, '94, '95, '99, 2001, 2008, and 2011.
So, is it better to have all those new faces?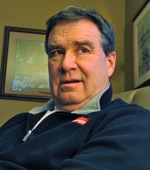 Well, the one game with the most interest is that of Marion and Kirtland – the one that people are talking about for the sake of history.  And in a year where there's so many questions about both safety and the decreased numbers in high school football…the traditionalists are delighted that the Flyers have brought spotlight to Division VI and the record book.
Meanwhile, in the other divisions the wealth gets redistributed.  And the question is…will anyone remember?