Buckeyes put it all together for seventh straight win in rivalry … Haskins has another record-setting day as Ohio State puts up 62 points … Ohio State defense outshines highly touted unit from Michigan.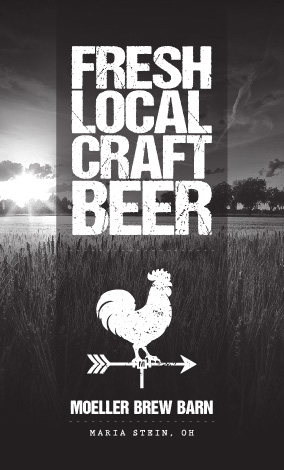 COLUMBUS — You've heard of the Oscars, Emmys and ESPYs. And now we've come up with a new statuette for outstanding achievement, awarded by your friendly correspondent to a team I've frequently lambasted in this space: We'll call them the Mea Culpas.
The trophy is shaped like a shabbily dressed sports writer with mustard on his shirt (that's our move), holding a notebook, of course, but with a dunce cap on his head.
I owe Ohio State plenty of Mea Culpas after its 62-39 annihilation of Michigan for their seventh straight win in the rivalry, 14th victory in the last 15 meetings and 16th out of 18 (bet Buckeye fans never get tired of hearing that). The Buckeyes' thoroughly dominating performance catapulted them into the Big Ten championship against Northwestern and into the College Football Playoff conversation.
Most deserving of a Mea Culpa is the defense, which had been torched by middling Big Ten teams in the second half of the season. Just last week, Maryland erupted for 51 points — the most the Buckeyes have ever allowed in a win. And they've been getting gouged consistently for big plays.
But the unit gobbled up the ground game and hounded quarterback Shea Patterson into a forgettable day. The Wolverines aren't particularly explosive, but they've been efficient enough to rip off 10 straight wins and have spent more than a month perched at No. 4 in the CFP ratings.
Yes, they scored 39 Saturday, and the Buckeyes would've helped their cause with an even wider margin, but one TD came with wrapping and a bow after a fumbled kickoff, and 20 of those points were tallied in the fourth quarter when the outcome was already decided.
Star running back Karan Higdon, who had guaranteed a victory, wasn't doing any crowing after being held far below his season average of 110 yards (72 on 15 carries).
The back seven of the defense have been in the crosshairs of media and fans all season, but the linebacker Malik Harrison had the game of his life, and the secondary was as sturdy as granite — even overcoming a plethora of ticky-tack pass-interference penalties, which are rivaling targeting fouls as the most inconsistently called infractions on the books.
From my perch in the press box, they played fast and decisive. They didn't allow any gash plays because they were so sound on the back end. And the Jonathon Cooper-led front four notched three sacks and a slew of QB hurries, showing for the first time that Nick Bosa's absence isn't going to be the season-crippler we'd expected.
Another Mea Culpa goes to that gargantuan set of offensive linemen. You've looked sloppy and slow all season (sorry to remind you), but you manhandled the No. 1-ranked defense in the nation and made sure questions about Jim Harbaugh and his reclamation project at Michigan would continue into next season.
They kept gifted quarterback Dwayne Haskins upright and unsacked all game, allowing him to throw for 318 yards and five touchdowns while setting the Big Ten single-season records for TD passes with 41 and yards with 4,003.
Hate to break this to you, folks, but one knowledgeable NFL draft analyst had Haskins No. 1 at his position and a top-10 pick overall even before shredding Michigan. Enjoy him while you can.
The Wolverines had given up only 235 yards per game, but the Buckeyes blew past that by halftime. They finished with 567, including 249 on the ground.
Michigan had allowed only 54 points in its previous five games combined and only as much as 24 once (in a loss to Notre Dame).
The 62 points were the most the Wolverines have ever surrendered in a regulation game, topping a record set in 1891. And it could have been worse — the Buckeyes had to settle for two 19-yard field goals and ended the game by taking a knee at the Michigan 7-yard line.
And, finally, the assistants need to step to the stage for their Mea Culpas. Having been pummeled with barbs and criticism since the Penn State win in September, those guys showed they know what they're doing after all.
Defensive coordinator Greg Schiano came up with the right calls to keep Michigan uncomfortable all day. O-line coach Greg Studrawa, who's probably been the victim of some recruiting misses by the staff, kept that group together enough all year to have its besting outing BY FAR when it counted most.
And lastly, let's give one to coach Urban Meyer, who has been subjected to a relentless torrent of negativity from the media, to the point where he seemed beaten down and perhaps even pondering retirement.
I thought he was badly in need of an offseason to recharge and wasn't connecting with the players in the same way after his lengthy (and totally botched) suspension. A winning mentality is established in the preseason, and he wasn't around to build the culture.
But while I figured this year might be a lost cause going into Michigan — and the standards are pretty insane when an off year is another 10-win season, which Meyer has produced a Big Ten-record seven straight times — I've never been in the camp that thought he'd resign.
He's got a legitimate health issue, and the decision may not be in his hands. But he's only 54 and, with a 7-0 record against Michigan and seven consecutive outright or shared Big Ten East championships, his program is showing no signs of slowing down.
His freshmen and sophomores were ranked second as recruiting classes, and he's got another monster group in the works for 2020 (high school juniors). Why would he want to walk away?
Handing Michigan another mauling puts an entirely different spin on this season, no? And it should send a message to the CFP decision-makers.
They've had the Buckeyes No. 10 for weeks — behind even Central Florida (c'mon, man) and ranked as the worst one-loss power-conference team.
But they ought to realize Haskins and a competent defense make for a legitimate national-title contender. And maybe they'll finally see they've had them rated too low and will issue their own Mea Culpa by putting them up where they belong.