After wins against Cincinnati and Purdue-Fort Wayne, the Ohio State Buckeyes get a chance to really see what they're made of against one of the country's toughest opponents in their own building…the Creighton Blue Jays.
Columbus – True freshman Kaleb Wesson thought there might not be another arena on Earth as loud as Value City Arena when Ohio State played Michigan State last year. His ears hurt, and he came away impressed.
More than 17,500 people were rocking the place, and the Buckeyes wound up stoning the Spartans in a game that went a long way in defining their 25-victory season.
Twenty days later against Purdue inside Mackey Arena, though, Wesson's ears were ringing worse.
"I said, 'I haven't heard loud before,''' he said. "Purdue is super loud and you can't even hear people on the court.''
Wesson and his teammates probably will be in for another basketball experience of their lifetimes when Ohio State plays Creighton in the Dave Gavitt Tipoff at 7 p.m. Thursday at the CHI Health Center in Omaha. The tournament pits the Big Ten against the Big East.
Only Kentucky, Syracuse, North Carolina and Wisconsin averaged more than Creighton's 17,000 spectators last season. To put it into perspective, that's only 352 bodies less than capacity.
The Bluejays won 16 of 18 home games with victories coming against eventual national champion Villanova, Seton Hall, Butler and Providence. The losses were against Xavier and Marquette.
When he was at Butler, coach Chris Holtmann won one of three games at Creighton. In 2015, Roosevelt Jones delivered the winning basket with three seconds left to make it 58-56.
"They don't lose there much at all,'' Holtmann said. "Their home record is phenomenal. You can say that about a lot of places, right? But their environment has an impact on the game, no question.
"At home, they play faster. You have to deal with some of the noise and confusion and energy that their crowd is going to bring, and you have to do it by making solid and sound plays. You have to be good, there is no question. To win there, you have to play a really good 40 minutes – not great, but a good 40 minutes.''
Holtmann is interested to see how these Buckeyes respond. A lot of coaches would have whined about the Big Ten and Big East pitting them at Creighton, but he wants a heavy non-conference schedule to help the team's RPI and develop mental toughness.
The Bluejays, Holtmann said, are strong at running the floor, spreading defenses with their perimeter shooting and driving to the rim. He called them a probable NCAA tournament team.
The returning starters are 6-foot-9 junior post Martin Krampelj and 6-3 junior guard Davion Mintz, but the scoring came from 6-4 sophomore guard Ty-Shon Alexander (16.0), 6-5 sophomore Mitch Ballock and 6-5 sophomore Damien Jefferson (11.0) in victories over Western Illinois and East Tennessee State.
Get the picture? Creighton is young with three sophomores, two freshmen and two juniors in its rotation.
The Buckeyes, though, already have been tested in front of a partisan crowd. They opened with a 64-56 victory over Cincinnati, and that came the night that university reopened the renovated Fifth Third Arena before 12,202 fans.
"We have to be solid. We have to stick with our gameplan,'' senior graduate transfer guard Keyshawn Woods said of Creighton. "When teams go on runs and crowds get into it like Cincinnati, we have to take the crowd out of it the majority of the game and stay connected as a group.''
Creighton has won 83 percent of its games in the building. It hasn't lost to a Big Ten team at home since Illinois in 1968. It is 13-1 in its last 14 games against the conference, home or away, with seven wins coming against Nebraska, two each against Wisconsin and Northwestern and one each against Iowa and Rutgers.
The lone loss came against Indiana in 2015 in the Gavitt Tipoff.
Ninth-year Creighton coach Greg McDermott, by the way, was interviewed for the Ohio State job by athletic director Gene Smith days before Holtmann was hired. It is not known whether McDermott was offered the job. He has led the team to five NCAA tournaments and to seven 20-win seasons.
Ohio State is playing the final leg of three games that Holtmann was anxious about. It has been so far, so good. The second leg was a 107-61 wipeout of Indiana-Purdue Fort Wayne on Sunday.
"The great thing Coach Holtmann did was make sure we're in dogfights early on so when we get to league play we'll be fine,'' Woods said.
As for the team being ready for this game, Wesson said, "I go back to preparation. We started this in June.''
There is concern about Ohio State's rebounding. They were beaten 39-33 on the boards by Cincinnati and beat IPFW 39-30.
Woods said the guards have to pitch in more with rebounding such as hustling after balls that kick out far from the rim.
True freshman center-forward Jaedon LeDee is being broken in gradually – he didn't play against UC and got 13 minutes, 28 seconds against IPFW – in having to step into the rotation with Micah Potter transferring 48 hours before the start of the season.
Could LeDee figure in the mix more and more and help with rebounding?
"It will vary from game to game with J, but there's no question he has to be ready for every game,'' Holtmann said. "Those minutes in the first half were really good, and he has to build from that.''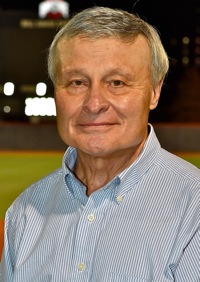 With 6-5 guard-forward Justin Ahrens of Versailles having played a little less than six minutes against IPFW, there won't be any freshmen redshirting.
"We felt like our freshmen – all four of them – would make a real impact,'' Holtmann said. "How consistent that will be has yet to be determined.''
Ahrens and his parents, he said, were consulted about whether he'd play or redshirt long before he received his first minutes.
"I didn't have a conversation with Justin saying, 'OK, I'm deciding we're not going to redshirt, so go ahead and go in,''' Holtmann said. "I don't know that we got really serious with any guys (about redshirting). In certain cases we're going to need Justin this year and we're really going to need him next year. Sometimes having a year playing as a freshman helps that."