Ohio State holds Michigan State offense down in 26-6 victory … Defensive lineman Dre'Mont Jones gets touchdown with fumble recovery in end zone … Offense never really clicked, but punter Drue Chrisman had monster day.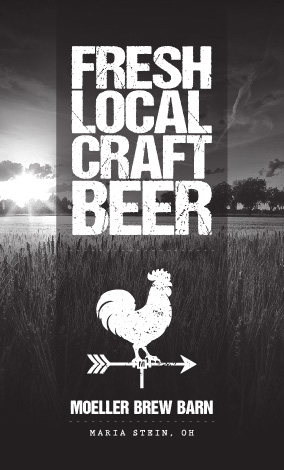 East Lansing, MI. – Ohio State doesn't have all its shortcomings fixed. The offensive line still looks like it's playing in roller skates. Field-goal kicking is an adventure. Drive-killing penalties abound. And quarterback Dwayne Haskins, who once was the team's lone player performing at an elite level, has been shockingly off the last two games, at least by his standards.
But while the 10th-ranked Buckeyes may still be imperfect, they had enough redeeming qualities to pull out a 26-6 win on the road over 18th-rated Michigan State and stay alive for at least another week in the Big Ten and national title races.
Let's hear it for the much-maligned defense, which didn't allow a touchdown while scoring one of its own. And a hip-hip hurray for punter Drue Chrisman, who rallied from a four-yard shank on the opening series to put on a masterful show, dropping six boots between the 6-yard line and goal line (with a big assist from Terry McLaurin on the coverage team) to help the Buckeyes win the field-position battle by a mile.
That made up for shaky offense, albeit against one of the nation's top defenses in temperatures you might see in a "Deadliest Catch" episode. The Buckeyes led only 7-6 at halftime, and they had the ball inside Michigan State territory on six of their first seven second-half possessions and came away with just three points.
Haskins was victimized by some drops, but he also looked like Steve Sax throwing to first base on a few passes. Reason to be concerned? Not yet. He's probably still adjusting to the revamped offense.
The Buckeyes essentially ditched the run-pass option, which is a QB's dream. On RPOs, he'd read the back seven and either hand off if they stayed put or take easy completions over the middle if they charged forward. Not having gimme throws is bound to affect his numbers.
He still was 24-for-39 for 227 yards and one TD (on a shovel pass to Parris Campbell) with no interceptions. He already has the Ohio State single-season records for completions and attempts, and he has at least three games to set new marks in passing yards (needs 51 more) and TDs (three away). But the Buckeyes need him to be sharper, especially with a suspect running game.
One series into the second half, the Buckeyes had rushed 19 times for 36 yards. That's abysmal. Mike Weber had a strong fourth quarter, which lifted the overall mood about that phase of the game, but the team still had only 120 yards on 45 rushes (counting sacks), a 2.7 average.
But that didn't matter on a day when the coaches finally implemented a plan that fit their defenders. They've adopted a bend-but-don't-break system, allowing their DBs to give some cushion but eliminating big plays.
They've also tailored their scheme to give some relief to the linebackers, who were dropping back to their typical depth and relying on their instincts to read and react. If I'm not mistaken, they're called "linebackers" for a reason — because, for the last 100 years or so, their job has been to back up the defensive line.
The move has been long overdue. Unlike the last few years, the Buckeyes don't have NFL first-round draftees at cornerback. And putting them on an island never made sense — especially without Nick Bosa making quarterbacks get rid of the ball in a hurry.
And the linebackers looked horrid when they had to crowd the line. Having them play standard defense at least gives them a chance.
If they'd stuck with that at Purdue, the game probably wouldn't have turned into a fiasco.
The Spartans had only one long rush, which wasn't a scheme issue. Quarterback Rocky Lombardi ran 47 yards on a surprise bootleg. The next longest rush was five yards.
The defense allowed a 27-yard pass play, but every other completion was under 20.
Michigan State finished with 274 yards with 12 first downs and were just 2-for-16 on third-down conversions. Yes, that's not exactly a premier offense, especially with their quarterback issues. But that's what Buckeyes needed after giving up 31 points, 450 yards and 27 first downs to Nebraska.
They improved to 9-1, and while a road game at Maryland next week will be a test, they seem to be on a collision course with Michigan for the Big Ten East title.
After watching the Buckeyes in the four games after Penn State (Indiana, Minnesota, Purdue and Nebraska), I wouldn't have given them a chance against the surging Wolverines.
But the win will give the players a lift, which was sorely needed. We even saw coach Urban Meyer break into a smile on the sidelines late in the game for maybe the first time all year — and why not?
Though they're getting no respect from the college football committee — they're the lowest-rated one-loss Power-5 team — they look to be peaking at the right time, and their goal of winning the league and advancing to the playoffs suddenly doesn't seem out of reach.
CURIOUS CALL: On fourth-and-10 from their 1-yard line late in the third quarter, the Spartans intentionally snapped the ball out of the end zone for a safety, giving the Buckeyes a 9-3 lead. I know coach Mark Dantonio likes to buck convention, but that's going too far.
Even if the Buckeyes get good field position after a punt and score for a 14-6 lead — or block the punt for a TD — the Spartans just need a touchdown of their own and two-point conversion to tie.
Dantonio has done a great job elevating Michigan State, but that decision will be second-guessed throughout Spartanville.
MARTELL SIGHTING: Ohio State beat writers have been calling for a Tate Martell package in the red zone since he's such a better runner than Haskins, and after having not gotten off the bench since the fourth game of the year, the redshirt freshman had a pivotal role in the outcome.
Late in the first half, he ran for five yards on first-and-goal at the 6. Haskins returned after that, and the Buckeyes scored two plays later for a 7-0 lead.
Nice wrinkle with the former USA Today national high school offensive player of the year.
He returned on fourth-and-1 in the third quarter, but the Buckeyes had a false start penalty and had to punt.
He reappeared with about nine minutes left on third-and-3 from the Spartan 27, leading 19-6. With Martell also a run threat, the defense froze for a beat, and Weber scooted for six yards.
Martell stayed on the field the rest of the series. And though they didn't score — they fumbled after an errant shotgun snap from Michael Jordan at the 4-yard line — expect to see more of that in the crucial stretch to come.