Ohio State improves to 8-1 and keeps hopes alive for Big Ten and national title … Running game makes slight improvement in 36-24 win … 10th-ranked Buckeyes get by without sterling game from Haskins for once.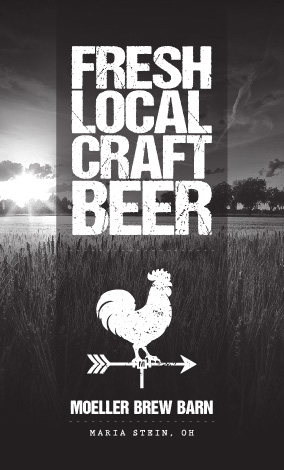 COLUMBUS — If you thought Ohio State would come out of its bye week free of shortcomings and looking ready for the critical stretch run, well, uh, you might have been in denial over the magnitude of the issues facing this team.
If you'd like to believe that chaos is coming to college football and we've reached the stage in the season where contenders just need to be in survive-and-advance mode, the Buckeyes' 36-31 victory Saturday at least accomplished that.
But it was hardly the springboard they needed going into games against Michigan State and Maryland on the road and Michigan at home. They trailed at halftime, trudging to the locker room to resounding boos in their own stadium, and they needed a pair of late first downs to run out the clock and keep Nebraska from getting its mitts on the ball again with a chance to win.
The gap in talent between the programs — this is a team Ohio State thrashed, 62-3, on the road last year, scoring touchdowns on its first eight possessions — was negated by the advantage the Cornhuskers seemed to have in the intangibles.
They started the year 0-6 and were blasted by Michigan, 56-10. But they were much better in their previous three games, winning twice. They're playing as if they've found their mojo and football has become fun again.
The Buckeyes, though 8-1, look as if the end of the season can't get here fast enough.
Did you ever expect to see this in the Urban Meyer era? Let's review the last four seasons: One national title, two Big Ten crowns, another playoff appearance and a 49-6 record with two major bowl wins.
But something has been amiss all year, beginning with that Meyer suspension during preseason camp, which is where toughness is built into a team. This group lacks toughness.
They went into the game with two primary objectives: Eliminate big plays and establish a running game. I know the red zone also has been a weakness, but addressing the latter problem would fix that.
How'd they do?
Here's all you need to know about the Ohio State defense: On its opening series, the Cornhuskers had a 20-yard run called back for an illegal formation. On the next snap, they ripped off a 24-yard gain. Oh, brother.
They finished with 450 total yards and 27 first downs.
Have you ever watched those TV house-hunting shows like "Love it or list it"? Home buyers are looking for the kind of open views ball carries are seeing against Ohio State.
Nebraska tried on onside kick after its opening TD. The kicker whiffed, and the ball traveled about a yard.
The Buckeyes took over at the 31-yard line and went right to the ground game. J.K. Dobbins gained five and four yards on the first two snaps, and then Parris Campbell took a handoff wide for a one-yard loss.
On fourth-and-2, Dobbins was stopped inches short. Oy vey.
Leading 16-7 and seemingly on the march to a score midway through the second quarter, Dwayne Haskins was lit up on a blindside blitz and fumbled.
K.J. Hill then fumbled after a long reception on the next possession. The Cornhuskers turned both turnovers in TDs to go up 21-16.
The Buckeyes had a promising drive going to start the second half, but Haskins, in his first mediocre performance of the year, threw an interception in the end zone from the Nebraska 18.
Three series, three turnovers. That can get you beat.
Haskins finished 18-of-32 for 252 yards and two TDs, snapping a streak of three straight 400-yard passing games.
With him misfiring more than usual, the Buckeyes needed the ground game to come through, and they actually made some progress there.
Dobbins finished with 23 carries for 163 yards (and three TDs), Mike Weber nine for 91.
The Buckeyes had 229 rushing yards — their best effort since the opener against Oregon State and a huge hike from their 110.2-yard average the last four games.
They appeared to call fewer run-pass options and went to straight hand-offs, allowing the line to fire off the ball rather than holding blocks. Although that may have been why Haskins was off a bit — fewer receivers roaming free against an indecisive defense — it helped the Buckeyes achieve better offensive balance.
They showed some ground-game gumption on third-and-4 from the Nebraska 46-yard line, leading 30-24. They handed to Dobbins, who picked up four yards and the first down.
Haskins' arm normally makes that a passing down, but that play looked like the Buckeyes of old.
On the next snap, Dobbins raced 42 yards for a TD with 4:52 to go for a 36-24 lead.
But don't forget about that leaky defense. It wasn't over. Nebraska needed only 1:55 to reach the end zone, prompting Meyer to slam his headset to the turf in frustration and forcing the offense to come back out and end the suspense.
Will the Buckeyes take a hit in the college football playoff poll because of their lackluster showing? Depends on who loses in front of them.
I do believe we've reached the portion in the season where style points don't necessarily matter. It's survive and advance. And the Buckeyes managed to do that for another week.
But given what's lurking on the schedule, more will be required of them if they expect to last much longer.
TROUBLE WITH TARGETING: Jordan Fuller, the Buckeyes' best defensive back, was ejected with 12:26 left in the second quarter because of targeting. There's no doubt that his shoulder made contact with the player's helmet, but in a bang-bang play, with the receiver going down and the legal hitting zone shifting in a split second, what's a defender supposed to do?
Suspect targeting flags have been flying all year in college football, and they've been infuriating. Unless a defender launches himself and leads with his helmet, it shouldn't be an infraction. Player safety is always a concern, but we're in an era of the "wussification" of football. Don't like it.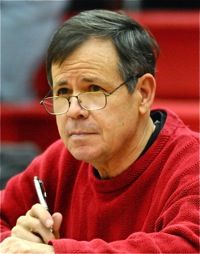 It's also called so inconsistently. A few snaps later, a Nebraska player did the same thing to receiver Johnnie Dixon, and the refs didn't throw a flag. The crowd went bananas, Urban Meyer threw his arms up for an explanation, and play wasn't stopped until the replay booth buzzed down.
After a review, the lead official said Dixon had caught the ball and took a step, which apparently means a shoulder to the head then isn't a penalty. Huh?
MACK MISSED: The Buckeyes lost one of Haskins' favorite targets when Austin Mack suffered a season-ending foot injury at Purdue. He was third in receptions with 26 for 331 yards, but his best attribute was his downfield blocking.
He's being replaced by toothpick-thin Ben Victor, who is much less reliable. He dropped a pass right in his hands and once was called for offensive pass interference. He doesn't have the bulk to be an effective blocker, either. Big difference.
Not having Mack may be another reason why Haskins wasn't himself. Not sure it's a big worry, but it certainly doesn't help.