Troy's Jayden Culp-Bishop joined Trojans legends Bob Ferguson and Ryan Brewer as 2,000-yard rushers in the Trojans program with a Troy playoff-record 356 yards in a 48-7 opening-round win Friday.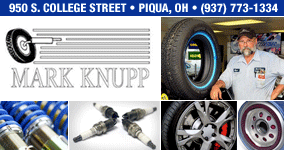 Troy – On Friday, the venerable Troy Memorial Stadium hosted its 60th playoff game in its 69-year history. Troy senior running back Jaydon Culp-Bishop added a milestone of his own in the Division II, Region 8 quarterfinals.
Culp-Bishop rushed for 356 yards and six touchdowns on 31 carries in Troy's easier-than-expected 48-7 win over Harrison. In the process, Culp-Bishop joined Troy greats Bob Ferguson and Ryan Brewer as the third Trojans' running back to rush for more than 2,000 yards in a season.
How dominant was Culp-Bishop? His touchdown runs of 69, 15, 2, 52, 35 and 35 yards – accounting for 208 of his yards – alone outgained Harrison's high-powered offense that managed about 150 yards against the Trojans' physical defense.
"It's a great milestone. I've been dreaming of it since last year," said Culp-Bishop, who now has 2,237 yards this season. "I just to keep pushing. I want to get as close as I can to 3,000 yards. This feels great. I'm so proud of my offensive line, the defense. I'm just proud."
Culp-Bishop's rushing yards and touchdowns set Troy records for a playoff game.
While Culp-Bishop was blasting through the Wildcats, the Trojans' own defense was leaving the 'Cats deflated. Harrison quarterback Conner Kinnett entered Friday with 2,231 yards passing with 22 touchdowns and five interceptions. Troy held him to 151 yards on 22-of-41 passing. It was Kinnett's lowest effort since Cincinnati Anderson held him to 136 yards on 13-of-19 passing in Anderson's 35-3 win.
Anderson is Troy's next playoff opponent. The teams have met the past two seasons with Anderson winning in the first round in 2017 (33-0) and Troy winning in the first round in 2016 (41-35). Next Friday's neutral game site will be announced by the OHSAA on Sunday.
Harrison's offense focused on bubble screens and quick, short passes. Troy's defensive secondary of corners Kobe Feltner and Weston Smith and safeties Jacob Shoop and Jacob Adams made the Wildcats receivers feel not quite at home in the friendly confines of Memorial Stadium. Kinnett had a half dozen passes batted down. He was intercepted once by Tucker Raskay late in the third quarter with Troy up 35-7.
"We were just out of sync and out of rhythm all night," Harrison coach Derek Rehage said. "I don't know what it was. I bet when we go back and look at it it'll be our worst game statistically all year. We just looked slow and nervous and unsure of ourselves all night. That's why you want to host a home football game.'
Troy (10-1) led 7-0 with 6:14 left in the first quarter on Culp-Bishop's 69-yard run. Troy quarterback Brayden Siler faked a handoff to Shane Shoop and gave Culp-Bishop the ball up the middle. Like most of his touchdown runs Culp-Bishop was virtually untouched.
"They play all man and they're going to keep 11 guys within seven yards of the (line of scrimmage)," Troy coach Matt Burgbacher said. "We knew we had to keep it inside the tackles. That's where I thought we were really effective. … I thought our offensive line played outstanding. That was their best game of the year."
Tackles Jesse Westmeyer and Nathan Garber, guards Jakob Moorman and Marshall Brueckman and center Riley Hubbard blew open holes for Culp-Bishop to sprint through.
"I know what my line is capable of doing," Culp-Bishop said. "Whenever they create stuff like that I know what they expect. I try to hit everything as hard as possible. … I wanted it. I wanted it. This is the last game on this field and I gave it my all."
Culp-Bishop's 15-yard run put Troy up 14-0 early in the second quarter. Harrison (7-4) responded with a 13-play drive that resulted in a 7-yard touchdown pass, cutting the deficit to 14-7.
Troy answered with the drive of the game. The Trojans started on their own 35-yard line with 4:11 left in the half. They used a 13-play drive of their own and punched in a Culp-Bishop touchdown from two-yards out with four seconds left for the 21-7 halftime lead.
"I loved how our kids responded tonight," Burgbacher said. "All 11 games I've never once questioned their effort. Our kids give great effort. They play hard and practice hard. … I can't say our kids played perfect, but dadgum, they were pretty darn close."
As good as the offense was, the defense might have been even better. Troy's regular-season opponents averaged a paltry 92 passing yards per game. Kinnett averaged 278 in eight regular-season games.
"Throughout the season we play a lot of teams that like to run the ball. A lot of Wing-T offenses and things like that," Troy linebacker Sam Jackson said. "But it's nothing really new to us. We've played passing teams in the past few years. That's something we've seen before. We have coaches who put us in great position against teams that throw the ball. We showed up and took care of business as I expected."
Troy held Harrison to about 175 yards under its average overall.
"I think we did a good job of stepping up and locking those short passes down," Jackson said. "When they tried to open it up and go deep we had corners and safeties in great position to make plays and they did just that."
Added Burgbacher: "To give up only seven points to those guys, that's crazy. Our defense played outstanding. … Our assistant coaches did a phenomenal job. I couldn't ask for anything more from those guys. They had a great game plan."