The local legend from Troy, Ohio recalls a magical night at Eldora Speedway twenty years ago…a clean sweep considered one of the greatest achievements in dirt track history.
Rossburg, OH –  It was a few days after the 4-Crown Nationals at Eldora Speedway on Sept. 22 and Jack Hewitt was still revved up.
"Did you see that Silver Crown race!" Hewitt said during a pit stop for dinner with friends at Skippers Tavern in West Milton.
Silver Crown drivers C.J. Leary and Kevin Thomas slung dirt and threw slide jobs at each other battling for the lead the final 20 laps of the 50-lap feature. The race featured eight lead changes from three different drivers — Leary, Thomas and Shane Cottle — and ultimately won by Leary.
The three-driver battle left Hewitt grinning. But it was nothing like the smile he had on his face at Eldora Speedway following the Silver Crown race 20 years ago.
Hewitt rolled into Eldora Speedway on Sept. 26, 1998, without a single United States Auto Club (USAC) feature victory that season.
He roared out of Eldora Speedway later that night – well, more accurately in the early hours Sunday morning – with three USAC victories and an UMP Modified win at the prestigious 4-Crown Nationals. It's an auto racing achievement considered one of the greatest in dirt track racing.
And it caught even the always colorful and quick-witted Hewitt off guard.
In the moments following his historic 4-Crown achievement, Hewitt shared Eldora Speedway's victory lane stage with legendary and late Eldora owner Earl Baltes and his wife, Berneice, Hewitt's wife Jody and their son Cody. As fans cheered and flashbulbs popped, someone handed Hewitt a broom. Hewitt – just like he'd done to the competition that night – simply shrugged it off.
They offered him the broom a second time.
"Some guy is trying to hand me a broom. I told him there was nothing up here to sweep," said Hewitt, who looked around the ground for some mess he thought he was being asked to clean up. "Jody, she elbowed me and said (the 4-Crown) is a clean sweep. I had no idea. I thought they wanted me to sweep something up."
Without a doubt, Hewitt dusted the field at the 4-Crown Nationals that night.
The National Sprint Car Hall of Famer led 99 of a possible 125 laps during the four feature races that featured the USAC non-wing sprint cars, USAC midgets, USAC Silver Crown cars and the UMP Modifieds. In his sweep-clinching, Silver Crown victory Hewitt led all 50 laps and lapped all but three drivers.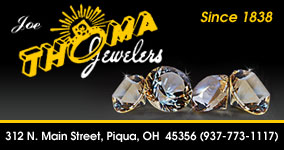 Hewitt hoped to win one feature to end his winless skid. Two wins wasn't unthinkable. Three? That was getting greedy. But four? No driver had won more than two features at a single 4-Crown event. And that included names like Dave Darland, Tony Elliott, Jeff Gordon, Steve Kinser, Ken Schrader, Tony Stewart and Rich Vogler. Drivers like Tracy Hines, Kasey Kahne and J.J. Yeley all won 4-Crown features after Hewitt's feat, but never more than two in one night either.
That changed in 2011. Kyle Larson, then a 19-year-old up and comer from California making his first appearance at Eldora, swept all three USAC races to join Hewitt as the only two drivers to pull off a USAC 4-Crown sweep. The winged World of Outlaws ran as the first of the four legs that season but Larson didn't have a ride. Hewitt had no trouble sharing his USAC sweep with Larson, now a star in the NASCAR Monster Energy Cup Series.
"That lil shit can probably run anything around there," Hewitt said, with affection of course.
"Tony Stewart, he was there (in 1998) and just really getting started (in his NASCAR career)," Hewitt said of his good friend. "Tony said 'You know, the only reason you won all four was because I wasn't racing tonight.' He was talking shit but didn't scare nobody."
Eldora usually took care of that part itself. If drivers wanted the true Eldora experience on the high-banked, half-mile oval that meant running full throttle along the top of the track. And right alongside that intimidating concrete wall.
That's where Hewitt made his living. The slogan "Dew It Hewitt" followed him as much as the field did during his career. Hewitt scored 23 career Silver Crown victories (a record until California's Kody Swanson grabbed his 25th on Aug. 11) and 46 sprint car wins (fourth all-time).
When it came to the 4-Crown sweep, winning the midget feature was a major first step. The No. 24 car owned by Bob Parker was a good ride but it wasn't as expensive compared to what Bobby East and Jerry Coons Jr. were putting out there or what Hines was wheeling.
Hewitt was starting 11th in the field. No matter. Hewitt used a slide job to get past Darland and into second. Hewitt went low on the backstretch to get past Hines, then entering Turns 3-4 he went right between a pair of lapped cars to put some distance on Hines.
Hewitt led eight of the 25 laps in the win. Hines led 16.
"Not that Bob Parker didn't have a good car … but that little car wasn't supposed to be in victory circle," Hewitt said. "Tracy Hines told me one time, 'I don't know what p—- me off the most – you passing me or that car.'"
Next came the sprint cars in Bill Biddle's BWB No. 16 ride. Hewitt started 10th and quickly worked through the pack. Once in the lead he had to hold off Tony Elliott, who was all over Hewitt's bumper in the late laps. Hewitt led 24 of the 30 laps. Darland grabbed second and Elliott third.
John Orr's modified awaited Hewitt for the next feature and Hewitt enjoyed clean air starting on the outside pole. At one point during the race Hewitt went from fourth to first and back to third on one lap. Hewitt led eight of the 25 laps for an unprecedented third 4-Crown victory.
But the night was just getting started for Hewitt. He climbed out of the modified and sprinted to his waiting Silver Crown car, the No. 23 owned by Parker. Hewitt started on the outside pole again and led all 50 laps. By the time it ended only four drivers – Hewitt, Darland, Todd Kane and Kevin Huntley – remained on the lead lap.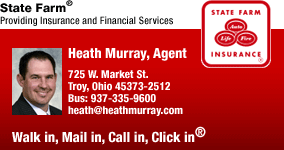 Spotter Darrell Guiducci had been telling Hewitt that Darland was about one or two car lengths behind Hewitt much of the race. Guiducci wanted Hewitt to keep the pressure on. In reality, Darland was further behind.
As Hewitt kicked up dirt on the backstretch the final time by Hewitt heard the voice Guiducci again. Knowing lapped traffic was ahead of Hewitt – and knowing Hewitt would want to pass – Guiducci told his driver he could coast the rest of the way and win. That wasn't Hewitt's style. Risking disaster Hewitt went for the pass in Turns 3-4.
"Going down the back straightaway Darrell told me I had it made. Just coast and you'll win this race," Hewitt said. "I think it was Jerry Coons Jr. in the No. 6 car and I hauled that sucker in there and was going to lap him a second time. Darrell told me I don't know why I even told you to coast. I knew you ain't gonna listen to me. … I was still racing and having fun even though I was leading. I was trying to pass. You didn't break rhythm."
Four features. Four wins.
"We were so pumped up," Hewitt said. "Every car worked. The track was Jack Hewitt style. We weren't a bit tired. It was just our night. The one thing I would have done different is I would have played the lottery because I think we'd have won that, too."
These days Hewitt, 67, who still lives near Troy, gets around a little slower. An accident at the 1993 4-Crown broke Hewitt's neck, sternum and right arm. An accident at Twin Cities Raceway in North Vernon, Ind., in 2002 left Hewitt with limited use of his right side. The injuries took his racing career. But they couldn't take his drive.
He sometimes straps into a two-seat sprint car to participate at various events and has helped raised money for groups like Hospice. And he can still wheel it to this day.
"I tell everybody if I could be healthy … if God came down and said, 'Jack, you get one race where you can be competitive and healthy where would it be?'" Hewitt said. "My pick would be a non-wing sprint car at Eldora Speedway. You can run 20th at Eldora and if you're up against the fence for 20 laps you come in and you'd think you won the feature."
The 4-Crown Nationals ran at Eldora on Sept. 21-22. The field is still chasing Hewitt 20 years later.
Hewitt holds the 4-Crown record for career victories with 19. Darland is second with seven.
"It just means I'm old," the humble Hewitt said.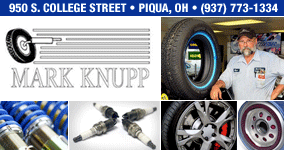 Had it not been for Hewitt in 1998 Darland would have trimmed the deficit already. Darland finished second in both the sprint and Silver Crown races and third in the midgets. Three podium finishes is a great night in itself. Does Hewitt feel a little guilty – tongue in cheek, of course – for not sharing the victory lane stage?
"Not even a little bit," Hewitt said. "If you watch the tape Dave Darland is down there after every race congratulating me. He was the first one after every race.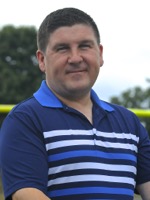 "When we go to Florida I'll watch it once or twice through the winter. You still don't really believe it happened. I mean, I know we did. I've probably watched the midget race more than the rest because that was our weak suit. That was the one we started the farthest back and to come right up through there. … That year I did not have to run one B-Main (to qualify for the A-Main). We just went and played with all our cars all day. We tinkered with the cars and had a wonderful day. It turned into a great night."
And morning. The party in the pits and on the front straightaway was still going strong at 2 a.m. when Baltes turned off the track's lights. Perhaps Baltes was realizing what the sprint car world was just discovering as word spread across the country.
There was no stopping Jack Hewitt on that night.