Fresh upon the Professional Bowlers tour, Versailles' Michael Davidson hopes to make his mark before he makes his 25th birthday.  They're doing that these days, you know, and he could be next.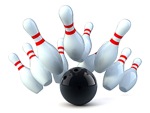 Versailles – Whoever lives next door to Michael James Davidson may or may not know about him, but they probably do.  News like this travels fast in small towns.
The son of Lori and Doug, Michael Davidson recently made his debut on the Professional Bowler's (PBA) tour, and last weekend bowled a perfect 300 hundred game in a tournament in Sturgis, Michigan.  Maybe not in the category of the community's other current pro athlete, Craig Stammen (at least yet), but we're talking apples and oranges here;  and Stammen wants nothing to do with Davidson if there's money on the line for throwing strikes.
Because…we're talking different kinds of strikes.  Stammen toils in the shadows of Randy Jones and hall of famer Trevor Hoffman for the San Diego Padres.  Davidson toils in the shadows of people like Carmen Salvino and Don Carter.
Who, you say?  Exactly.  Salvino and Carter are both PBA hall of famers, and yet, names you've likely never heard.  And therein lies the allure, and the story, of Michael Davidson, the pro next door you might not suspect, and his dream of joining Salvino and Carter someday in the annals of professional bowling.
He's 22 years old, a graduate of Versailles High School (Class of '14), and during weekdays works with his dad Doug at the Bowler Store on Kley Road (www.bowlerstore.com), just a 7-10 split southeast from Weaver Eggs, the "incredible edible" Versailles company.  He's bowled since he was four, took the sport seriously when he was in the sixth grade…and told his dad, who had his own PBA card at the time, that he'd like to get really good at the sport.

"I told him alright, let's get to work,"  said the elder Davidson.  "And from that point on he put in the work, had a great high school career, then he tore it up in college (Calumet College, St. Joseph, Indiana).  So now it's exciting to see.  He's a true professional, competitive, but he handles himself well on and off the lanes.  To me that's bigger than anything because it shows he has respect for the game."
"Dad never pushed me into bowling,"  says Michael, whose primary interest was basketball as a schoolboy in Versailles.  "I wanted to focus on basketball, but in the sixth grade I realized that I was pretty good at bowling, too.  But I knew that I could become better so I really started working for it.  And because bowling was a winter sport I decided to bowl in high school and give up basketball."
It turned out to be a good decision.  He went to Calumet College, in St. Joseph, Indiana, and quickly established himself as one of the country's best collegiate bowlers.  During that time his dad opened the Bowler Store, in Versailles, a national online supplier of bowling equipment, which eventually facilitated Michael to work retail during the week, and now bowl professionally on weekends.  Workouts and practice are no problem, as the store has its own set of training lanes (a pair of them) on the premises.
"It's funny how things work out,"  he says.  "Dad opened the store so he could bowl more.  Then he got busy with the business and actually bowled less.  But now it's worked out for me…where I can actually bowl more and still be a part of the business.  It's funny what you end up getting sometimes."
He finished 10th out of 60 bowlers last week in a PBA regional tourney in Sturgis, and capped his performance with 300 game, his sixth (more or less) in his brief career (college and professional) of tournament play.  Overall, he admits, he's rolled more than a dozen.
"It was my first PBA 300, so that was pretty cool,"  he smiles.
And while he's reticent to admit what tenth place nets you money-wise as a professional, it's not as lucrative as you might think.
"I got a check,"  he offered.  "It was worth it.  After expenses, I might have made $350 for two days of bowling.  The check you get depends on the size of the tournament.  The major tournaments on the PBA tour stops are way, way bigger, and those are on a national level.  The regional tournaments are much smaller (there's five regions) – central, midwest, east, south, and southwest. "
Obviously, Davidson has his sights set for bigger and better venues in the future than Sturgis, Michigan, because he believes it's his calling.  And, anything is possible if you work for it, and he already has thousands of hours  (even tens of thousands) invested in practice time to hone his technique.

"I can't even imagine how many hours,"  he laughs.  "I don't want to know.  In seventh grade I would bowl once a week, and then later three times a week in junior high and high school, in addition to all the private practice where you work on balance drills and spare drills – I didn't have a lot of free time.  I even got up early in high school and went in to practice before school. Then I practiced with the team after school and any available time I had to work on things I was struggling with.  My dad worked with me a lot – he was my mentor."
Like with other sports, bowling back then was more fun.  Now, it's a job.  Careers are built on the ability to perform under pressure, and Davidson seems well-suited emotionally to handle the challenge of competing against older, more experienced pros.
"I've been in a lot of pressure situations, especially in college," he assures.  "Ours was one of the top nationally-ranked teams in college bowling.  I've worked a lot on the mental game, how to "improve", and how to master the pressure of competition.  A big part of handling the pressure is breathing, and a pre-shot routine I've developed.  I have a breathing technique that I do before I step out on the lane, I get my head clear, and then just make the best shot I can.  You have to learn to believe in yourself – confidence and trust in the process.  You rely on all the work you've put in prior to competition.
"It really doesn't bother me to bowl against older and more experienced professionals, because when it's match play everyone feels nerves.  Because, you want to beat those guys. If you don't you don't have the passion for the sport, and if you don't have the passion you shouldn't be doing it."
And luck?  Bowling, like a lot of other competitive sports, sometimes comes down to a matter of luck.
"That can be the frustration of bowling,"  he admits.  "You throw a good shot and get a 7-10 split, which happens to everyone.  So there's a lot of mental preparation because you know there's going to be good days and bad.  There's days when you throw a perfect ball and [get a] split, and someone else goes 'Brooklyn' and strikes.  So there is a certain amount of luck involved, but there's luck and bad breaks involved with any kind of competition.  The difference between the good players and the elite players is the mental perspective you have.  You know it's going to happen, so it's a matter of how you recover from it.  You can throw a bad split mid-game and still come back the next six frames and still win by fifty pins."
Davidson is a proud product of high school bowling, of course, and points to the sport as one of the up-and-coming opportunities for athletes that aren't suited for, or interested in football or basketball.
"It's a sport that's safe,"  he says.  "You don't worry about getting hurt in bowling, like you do with football or basketball.  And it's highly competitive.  You can be as good as the work you're willing to put in, and you still have the team environment.  And the best thing is the atmosphere at a high school match is incredible.  Especially state tournaments, because everyone's in the stands screaming.  It's loud, and it's just insane.  It's an environment you can't describe, but you want to be a part of it."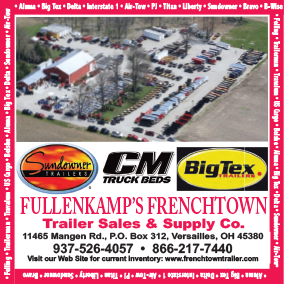 His goal, admittedly, is to be the best pro possible, and Davidson is willing to put in the work, give it some years, and see where it takes him.  His motivation is knowing that some of the top players on tour are barely older than him.  E.J. Tackett is just 25.  His advantage is…his dad has been down the same road before him, and recognizes when and how to counsel.
"Well, I always tell people he had a lot better coach than I did," laughs Doug Davidson.  "I've been there and done that, but he's different than me.  He's very athletic, more athletic because of his stature – longer legs and torso – and that helps.  People don't believe you need to be an athlete to be a bowler, but you do.  It sure helps.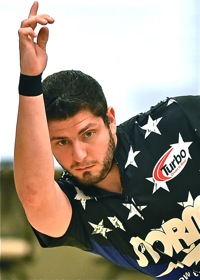 "Work ethic is also greater now than in my day, and he's definitely got a bigger power game than I had.  And that's what today's game is – a power game.  When he gets it going it's fun to watch."
He's obscure now, compared to the names you might recognize – Norm Duke, E. J. Tackett, Walter Ray Williams, Jr. and Pete Weber.  But the beauty of success is usually the story behind that success.  Out of a tiny town in Ohio there is that next name that longs to join the list of the recognizable – the kid next door you would never suspect.  Except in this small town, where athletes of note are as big an item as Poultry Days.
Obscurity is rare when you're that good – when you average 230, you had a 300 game in just your third professional tournament, and you wear those cool shirts with the sponsor logos.  News travels fast in Versailles.  And the beauty of it…you can go down to the Bowler Store and see for yourself.
Michael Davidson is there.