It took five sets (it nearly always does), and a wake-up rout in the third set, but Jackson Center again resurrected in time to win Monday over New Knoxville.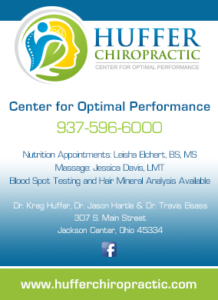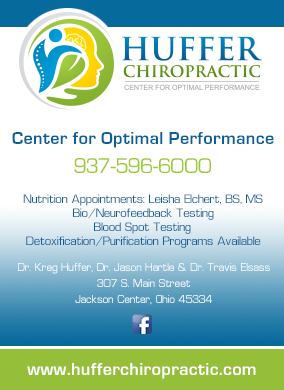 Jackson Center – A Press Pros reader approached as we walked into the gym at Jackson Center Monday and said, "I read your article from the Fort Loramie match (Nothing Comes Easy For Jackson Center – September 5).  Let's hope this one doesn't go five tonight."
Silly guy.  You know when you say things like that you've set the course of fate in motion.  It's always goes five sets when you mention it;  and damned near every time Jackson Center plays.  And so it went Monday, another five-set grinder won by the Tigers (12-3) – 25-21, 25-27, 14-25, 25-20, and 15-4 in the fifth and deciding set.
"Dude, I'm telling ya',"  said a drained Kim Metz afterwards.  "Can we just prolong my agony anymore?  It's just amazing how these kids are able to persevere, come through, and have that no-quit attitude.  We talked about just being positive and doing the little things that need to be done, we did that, and it worked out in the end."
But to do it they had to overcome a big-hitting New Knoxville bunch (8-6) that was equally positive with their own no-quit attitude.  After dropping a close first set 25-21, the Rangers stormed back to take the second set, 27-25, and blew Jackson out of the gym in the third, 25-14.  Their big outside hitters, Tasia Lauth, Taylor Doty, and Megan Jurosic were hitting shots that ricocheted off heads and hands and had the Tigers defense running to and fro…mostly fro…and to no avail.
"They're a big, athletic bunch that plays in a good league (the MAC) and I wasn't surprised at all by how they played,"  said Metz, visibly tired from chemo treatments.  She was diagnosed with breast cancer two months ago.

"They're dynamic.  But just the athleticism that they bring to every position – you can't let down on any ball because they caused a lot of scrappy play tonight and forced us to take set four and five.  With everything they have, their league, their sectional, and all of that, I have a lot of respect for them."
But again, as with the Fort Loramie match earlier in the month, they won it Monday on guts and grit.  Jackson's resolve to play defense, extend rallies, and eventually get the ball to hitters like Raquel Kessler, Deja Wells, and freshman Sarah Clark paid off in the usual manner.  Kessler heated up in the fourth set (a 25-20 win) and seemed to breathe new life and energy into her teammates.
"It was really intense, and we just needed to wake up,"  said Kessler.  "We got into a lull in the third set and we needed to get back on the same page."
Was it hard to come back after the discouraging third set?
"They have really good hitters, and they're very athletic,"  added Kessler.  "And we just had to step it up after the lull in the third.  We had to do what we do…work as a team and get on the same page again.  I think we found it in the fourth and fifth set.  We did what we do."
And whatever that is (if you can define it)…Kim Metz would have rather they'd done it earlier.  The Tigers jumped out early, taking the first three points of the deciding set, and eventually ran out to a 10-4 lead.  Suddenly, it was New Knoxville who seemed to go into a lull and become indecisive.  Jackson serves were falling just inside the back line for aces, and New Knox's frustration helped the Tigers to finish out the match with a run of six successive points.
"Our defense, I think,"  said Kessler, considering the late turn in fortunes.  "Katelyn (Sosby) did an amazing job with the digs she had.  That allowed us to pass the ball and set things up offensively.  We got some opportunities and just did what we do."
Kim Metz wanted to good Monday workout for her team before Thursday's rematch with Fort Loramie, and she got it.  And New Knoxville found what every other Division IV team will discover come tournament time – that of all the top Division IV teams in the area, Jackson Center is perhaps the most overlooked and dangerous on a given night.  They seem to have that instinctive ability to go from flat to fantastic in the wink of an eye;  or, in the case of Monday's match, from a terrible third set to a terrific finish.
Metz would have it differently if she could.  Enough with all this five-set drama.  She's got enough on her hands as it is.
Just do what we do and get it over with…sooner!