When Serena Williams went on a rant last week about double standards at the US Open she did little to help the cause, other than remind us that when people of her reputation act that way…you usually get your way.  And what's not double about that?
Here's what I took away from tennis player Serena Williams' rant at the US Open last week.
One, she claimed she did it for all the women athletes who have to compete under the double standards that exist between how men and women are treated at the US Open – that men get away with yelling at chair officials, but women don't.  Hence, she was penalized a game.
But, I've never heard, or observed, Roger Federer act that way – to the extent that she did –  and he, along with Williams, are the top 'professionals' in their respective sports.
Two, when I think of men who act petulantly in tennis, I think of those like Nick Kyrgios, the Australian, who gives everyone the impression of being a pretender, rather than a serious contender, to win any of the major tournaments.  Translation:  Whiner!
Three, when I think of men players from the good old days who acted petulantly, like John McEnroe, I consider their actions to be little more than bringing attention to a sport that at the time badly needed attention.  And for that matter, tennis still does badly need attention in comparison to the US Open in golf, or the Super Bowl in football, or the NBA Finals.  McEnroe knew exactly what he was doing back then, he had the game to back it up, and somehow no one ever chose to shut him down for it.  And frankly, for a generation of players that followed they all benefited from John McEnroe.
Four, tennis itself needs a better system of official discipline.  If you acted like Serena Williams did last week in most other sports you get ejected, and forfeit your opportunity to even compete.  But in tennis, the game looks weak and vulnerable when someone berates an official that way and is allowed to continue playing, penalties notwithstanding.  No one really knows what to do, so Williams not only embarrassed herself, but the tournament and the sport of tennis.  And had the chair official given in and apologized – ignored Williams behavior because of her stature – would that not, too, have been a double standard?
Five, if Serena Williams and Billie Jean King are concerned about total equality…we live in a world of double standards that have existed forever, and will continue.  Our country is based on it.  Government is fraught with such irregularities, the workplace is full of it, and even sports personalities like the late Sparky Anderson used to admit, "You can't treat any two players alike.  Some have earned and deserve special privileges."  Like Rose, Bench, and Joe Morgan on the Big Red Machine.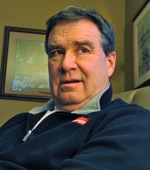 And last, Serena Williams lost a lot more last week than the US Open.  She lost a lot of respect for acting badly – respect for tennis, respect for the cause of women athletes, respect for her standing as a minority figure in sports, and as an example of how far someone at the top of her game can stoop when he or she doesn't get their way.  I do get it that frustration can make us all less than what we are.  But the best female tennis player in the history of the sport has to find a better way to express herself – to show others that would follow in her steps how grace and professionalism looks in the face of adversity.
There's a thousand things you could say over incidents like this – over the fact of double standards.  But in the end, it's not what you say about it…but the way you make your point.  And I think the majority of people who observed Serena Williams agree.  She lost the match, her cool, and the point!