For years the NFL had a good thing going and then simply took it too far. They ran their stick in the ground and broke it off.  Announcers who fear silence, and factoids with no bearing.  Try to understand.  I'm just tired of it all.

CINCINNATI — This was somewhat unexpected.
At the same time, it seemed like something was coming. I could sense it, like when you get that feeling a cold is creeping up on you, or how you know that sound you heard coming from the basement doesn't belong—that something's wrong.  You better go see what and you just might want to grab a stick, or something with a little more kick. It was like that.
I did my best to get all juiced up about the new NFL season. Of course, living here in the Queen City that's not an easy task. Marvin Lewis has ruined things for a lot of us here. But that's a dead horse and there's no sense beating it any more.
I watched all the promos and listened to all the networks shout about how their coverage was 'the' coverage and how if I didn't invest my emotions in this national obsession I would be lost.
I have been lost, many times. Incidents in Detroit and downtown Miami stand out. Being lost is no fun. So, I tuned in.
In short order, I saw Andy Dalton—the Bengals' quarterback—throw an interception. It came on his team's first possession.
Soon afterward, I saw Sean Williams—a Bengals safety—thrown out of the game for a late hit on Colts quarterback Andrew Luck.
Williams led the league last year in penalties. In the minds of some, he would qualify as a "dirty" player. I don't know about that. I would say he is an undisciplined player, typical of the atmosphere Lewis has allowed during his tenure here.
I saw Lewis standing there on the sideline, hands on knees with that familiar look on his face: confusion, weariness, anxiety—after all this time and he still doesn't have an air of leadership.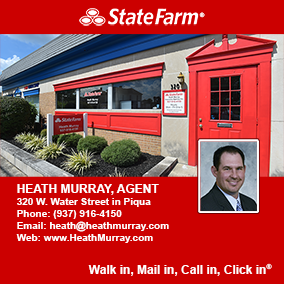 Then, it hit me. I'm just tired of it all.
The NFL is so loud, so full of itself, so quick to tell us it is the most popular game in the nation, perhaps the world.
I'm tired of hits rather than tackles.
I'm tired of no-name special teams players wagging and bragging after a single tackle in the midst of a losing effort.
I'm tired of announcers who fear silence and try so hard to impress viewers with their expertise. During the Bengals game Sunday, once announcer rolled out the fact, the tidbit, that the Bengals had not won in Indianapolis since '96 or '97—doesn't really matter—when Boomer Esiason was quarterback.
Fun, right? Interesting.
The announcer's partner—a former player—promptly pointed out that this factoid had no bearing, whatsoever, on the current proceedings and to players who were infants at the time.
Seems to me that the NFL had a good thing going and then simply took it too far. They ran their stick in the ground and broke it off.
Back home and at a very young age, we were taught that arrogance was a dangerous and ugly trait. The NFL is swimming in arrogance and it is ugly and it is dangerous.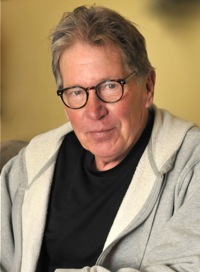 The beauty of the game is obscured by its noise. The grace that was Gayle Sayers is gone. The quiet strength and dignity that was Jim Brown is no more.
Instead, what do we have? We have some kind of circus that provides a platform for a characters like Colin Kaepernick, a failed quarterback, who dishonors our flag, our anthem and our country in the name of racial injustice, and for this he is rewarded with worldwide recognition in a sneaker ad campaign, and we are expected to see this man as some modern apostle of Martin Luther King.
No, thank you.
The NFL was losing me, anyway. Kaepernick was the cherry on top.