They open the doors to baseball heaven next weekend for a handful of new members, and none of them with Pete Rose's credentials. Just beneficiaries of America's most curious double standard.
This coming week marks the induction weekend for the baseball hall of fame in Cooperstown, New York.
I've been there. It's impressive. It's actually awe-inspiring compared to the other halls of fame that I've seen…football, in particular. And I admit it's because of my proclivity for the Great American pastime. You see, I never played football, but I still dream about playing baseball.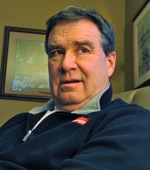 They'll welcome four new members, elected by the baseball writers of America – Chipper Jones, Vladimir Guerrero, Jim Thome, and Trevor Hoffman. Of those four, the only one I raise an eyebrow over is Guerrero, because to me, in the modern day of baseball it's hard to equate him with the best that's ever played.  I think his numbers (.318, 449 home runs, and 1,496 RBIs), like others, benefit from having played when he did.
Not saying he doesn't belong, mind you, it's just hard to compare Vlad Guerrero to Ted Williams. But there's probably a lot of people in Cooperstown that don't belong compared to Williams' standard. I'm just sayin'.  It's a curious process.
We make a big deal in America about the hall of fame reflecting the will of the fans.  There is no more popular player than what Chipper Jones was in Atlanta. And Jim Thome is certainly one of the nicest power hitters I've ever met. And Trevor Hoffman's numbers (another ex-Red) speak for themself.
But still, we deny Pete Rose. Pete Rose, whom baseball refuses to honor for his 4,256 hits and 24 years of service…because he bet on baseball, while betting on sports has become an approved billion dollar industry, baseball included.  And no one blinks an eye.
Pete Rose, in a country of second chances, who's been banned from baseball now for a quarter of a century while we've paroled countless criminals for everything from bank robbery to other unimaginable heinous crimes;  and probably some of the same ones Rose has committed.
Pete Rose, in a country embroiled in a controversy over whether its leader colluded with Russia to influence its last presidential election.
Pete Rose, for matters of character…and yet there are people in Congress, in our schools, and in our churches who every day fail the character test. And yet, Rose is the one we choose to hold high as the example of "not on my watch, you don't".

I'm not trumpeting the merits of Pete Rose, you understand. I really don't care, given other, more important priorities. But as far as representing a horrible double standard of American justice and irony, I can't think of a better example.
There's compassion for nearly everyone you can think of in American, including deported illegals living in sanctuary cities (that murder people like Kate Steinle) and yet Pete Rose isn't in baseball's hall of fame.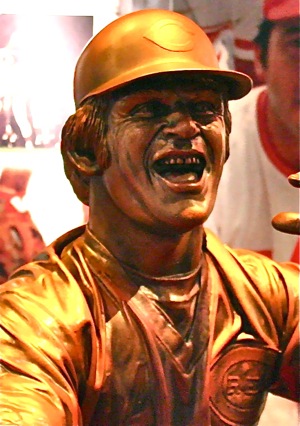 We carve the faces of notable Americans on Mount Rushmore, and spend billions in modern money values to do it, and yet two of the four were slave owners. And Teddy Roosevelt was the Donald Trump of his day for his views and his brash, outspoken personality – embarrassing to some.
Has Pete Rose told a few lies? Who hasn't among those we're compelled to trust the most?
And in the hall of fame itself, you have members like Ty Cobb who was a known racist and a suspected killer of another human being in 1912. Yet, he was elected to the hall of fame because authorities of that time said you cannot deny Cobb because they believed his statistics would span future generations of baseball. But they never suspected Pete Rose back then, who would go on to best Cobb's career hit mark of 4,191.
And this same Ty Cobb actively, and vocally, opposed the segregation of baseball in 1947 when both Jackie Robinson and Larry Doby came to the big leagues as the first African-American major leaguers.
Yet, baseball says no to Pete Rose while millions of fans nationwide say enough is enough. Pete Rose, who smells no worse than many, like Cobb, already enshrined…except for, perhaps, his feet. A writer once shared that Rose people didn't like to locker next to him because of his foot odor.
But America, itself, and its leaders, have a lot worse odors now, while we hold ourselves up as the shining example to the rest of the world for our heritage of justice, compassion, and high standards.
But not always. Remember, back in 1936 they thought it would be embarrassing if the hall of fame did not have Ty Cobb, and he received 222 of 226 possible votes.
You want to talk embarrassing in modern perspective? Left to pick Pete Rose, or Congress, I'll take Rose every time.