When it comes to All-Star games, what happened in Cincinnati nearly a half century ago, 48 years, to be exact, is etched in my mind as if it happened last year.  Let me share some details – as Paul Harvey would say – the rest of the story.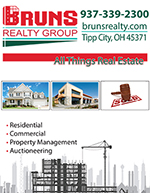 The 1970 All-Star Game is etched in history for what happened to end the game, a crash at home plate heard around the world.
What those who remember the infamous collision between Cincinnati Reds icon Pete Rose and Cleveland Indians catcher Ray Fosse don't remember is that neither player started the game.
But theirs became the most remembered names in that game played on Rose's turf, Cincinnati's newly opened Riverfront Stadium.
It was often said, usually by the man himself, that Pete Rose would go head-first and shoulder-first into a cement mixer and/or a steamroller to score a run.
And then they'd call a mechanic to fix the cement mixer and the steamroller.
Thus it is no surprise that one of the signature moments, one of the signature photos in All-Star history, is from the 1970 game, when Rose flattened Fosse to score the winning run, dislodging the ball and dislodging Fosse's shoulder from its socket.
It was the 12th inning of a tie game in sparkling new Riverfront Stadium, Rose's new playpen, so he was playing in front of home admirers.
Neither Rose nor Fosse had started the game. Rose replaced Hank Aaron in right field in the fifth inning and moved to left field in the 10th. Fosse replaced Bill Freehan at catcher in the fifth.
There were two outs and nobody on in the 12th, score 4-4, when Rose singled to center off pitcher Clyde Wright. Billy Grabarkewitz singled to left, sending Rose to second.
With Wright still on the mound, Jim Hickman singled up the middle, and center fielder Amos Otis charged hard and came up throwing.
Rose rounded third and never stopped, escorted down the line by third-base coach Leo Durocher.

The throw was a bit up the third-base line, and Fosse had to take a couple of steps toward the on-charging Rose. At first, Rose thought he might perform his patented headfirst dive. But when he saw Fosse moving toward him, Rose lowered his shoulder and threw a cross-body block into Fosse.
Rose scored. Game over. National League won 5-4.
There are those who say that play ended Fosse's career, but it didn't. He went on to win two World Series rings with the Oakland A's, played eight more years and made one other All-Star team.
But, he was 23 at the time of the collision and in his first full year in the majors. At the All-Star break he had 16 home runs and had put together a 23-game hitting streak. After the home-plate crash, Fosse hit only two homers the rest of the season and never hit more than 12 in a year the rest of his career.
"It still hurts," Fosse said 48 years later. "Sometimes, I wake up in the morning and it hurts." The left shoulder joint is arthritic, and he couldn't raise his arm above his head.
At first, Rose said he did it on purpose and said, "If I didn't hit him the way I did, I couldn't have talked to my father afterward."
Later, Rose said that he was about to slide, until he saw Fosse moving up the line and realized he had to hit him to score.
Rose, of course, went on to become the all-time hits leader (4,256). Fosse finished his playing career and began a baseball broadcasting career, but his legacy was that of the man who took the brunt of Rose's shoulder.
And there was animosity between the two. Fosse said Rose rarely talked to him, but Rose said he and Fosse often sat and chatted about baseball. Rose said when he had a radio show in Florida, he often asked Fosse to join but the offers always were declined.
There is even controversy over what happened the night before the game. Rose said he had Fosse to his house for dinner, but Fosse said he and his wife, Rose, and pitcher Sam McDowell and his wife met for a few drinks at a bar early in the evening.
"Pete must be suffering from amnesia," Fosse said.
Rose's version differs dramatically. He said not too long ago: "For the last five or six years, for some unknown reason, Ray Fosse is really mad at me. I mean he was at my house the night before the game. I took him and Sam McDowell out to eat, and now he says he didn't even go to my house.
"Heck, I didn't do anything dirty," Rose said about the play. "I actually went over him and tagged the plate with my right hand, but he had the plate blocked and my knee hit his shoulder.
"No one will ever tell you this, but I missed the next three games of the season and he didn't miss any (until he broke his thumb on Sept. 1)," Rose added. "To be honest, he had a better second half than a first half, but yet I'm accused of ruining his career. He went out with me and he asked me every question about Johnny Bench in the world because he was supposed to be the next coming of Johnny Bench."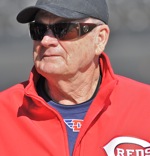 Although Fosse did hit only two more home runs the rest of the season, he finished with a .307 batting average.
"Although," he said, "I had to alter my swing and never did have a power swing again."
While Fosse and Rose exchanged quips and rips, Fosse got in a good one a few years later after Rose was convicted of tax evasion and sent to a federal facility in Marion, Ill., Fosse's hometown.
"Needless to say, the folks back in Marion found that a joyous occasion," Fosse said.