With the advent of another year, another OHSAA commissioner, there are still the questions as to how to make the playing field more level between those that do…and those that dream of doing.  Here's some thoughts on why things may never change.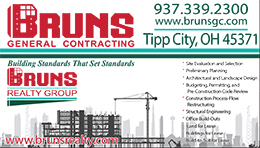 I visited with a grade school friend from southern Ohio a couple of weeks back, a friend of fifty years who went to Marshall University and took the rare path within my group of childhood buddies back then of getting his teaching certificate and masters degree in school administration.  He recently retired after 35 years as a social studies teacher and principal.
It was a good visit, a good talk, with some differing views on the future of public education as we've known it…and what it's likely yet to be, given the feared impact of competition from charters and privates.
And, on another topic…the question of how schools from counties he's served, like Lawrence, Gallia, Meigs, Jackson, and Vinton, will ever be competitive athletically with schools from more populated areas of the state.
"Do you think they'll get some kind of competitive balance worked out with a new commissioner?"  he asked.
"In our lifetime?"  I asked back, with just a trace of cynicism.
"Of course, in our lifetime,"  he replied.
"Don't hold your breath,"  I added, and I'll tell you why.
"Well, it sure seems like the rich get richer,"  he said.  "And look at your part of the state – how many football titles, basketball titles, and baseball titles are won over there."
With a smile, I added.  "You forgot to mention cross country and track."
And he forgot to mention that Wheelersburg, from right smack dab in the middle of his argument, won the Division V title in football last year…and won back-to-back titles in Division III baseball a few years back.
"Well, there you go,"  he said.  "They've got to do something that makes it more fair for kids from areas of the state that don't have the advantages of those who live in Dayton and Cincinnati."
Now my friend is a wonderful guy, and a fine steward to the community he's served for so long.  But, as I shared with him…he's a bit challenged geographically, because many of those schools that he alludes to from other parts of the state come from communities no bigger than Proctorville (in Lawrence County), Gallipolis (in Gallia County), and McArthur (in Vinton County).  In fact, Marion Local, winner of ten football titles in Divisions V, VI, and VI over the past twenty years, comes from a community (Maria Stein) that actually has no main street, and is not near as big as Gallipolis or Jackson.
"The problem with competitive balance,"  I told him, "is age-old.  That is, there's just some people, in some counties, and some districts, that just want to win more.  They're willing to work harder, they're better coached, and they have higher expectations.  And as long as you have that you cannot solve competitive imbalance without asking schools like Marion Local to play schools three or four divisions higher, because that would be a farce."
The fact is…that in the original competitive balance initiative there was a penalty (penalty is not the right word, but perhaps provision is) that for schools with established winning traditions they should have to play in higher divisions to make it more fair.  Versailles, for instance, because they had won all those Div. IV and V titles under coach Al Hetrick in the 90s, should be made to play at least one division higher.  And there were provisions in that initiative like socio-economic disparity, that would have been considered, because that, too, was viewed as a competitive advantage.
"You can't tell me that per capita income isn't an advantage," he contested.
"Well, if you want to use that as a measuring stick how do you explain Africentric, in Columbus?"  I asked.  "Granted, they attract a lot of great athletes through open enrollment from all over Columbus, but I don't think it's per capita income makes them better in basketball.  I think they just view state championships in basketball as part of their identity, and as a means to future opportunity in both classroom and athletics.  A lot of those kids are going on to play in college."
And like Marion Local, or Minster (four titles in the 2017-'18 school year), winning has become an expectation at Africentric, regardless of how kids get there.
The point, as I explained to him, is this…expectation, and standards, have as much to do with competitive balance as any formula concocted to make things fair.  Pick any successful program in the state, public or private, and the expectation and standards are high, in the classroom and in on the playing field.  That's not to say that bigger cities, like Cincinnati, don't have some advantage because there are more athletes from which to choose, because they do.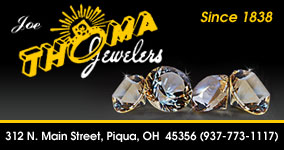 And for that reason I cannot explain why schools like Troy, and Butler, and Northmont, schools with excellent traditions in football and basketball, have never won a state title…except to say they ran aground against the likes of schools in Cincinnati that were bigger and simply more talented.
But Piqua has in Division II football (2006), and Trotwood has won twice, including last fall.  And among the bigger schools in this area, Wayne has been to the championship game twice in the past five years.
As to the bigger question of whether size actually matters, Marion Local has about 112 boys in its upper four grades, and they've won ten times in football.
Delphos St. John, a private school in the MAC, has 81 boys and has won six titles in football.
St. Henry, another MAC public school, has 122 boys and has won six titles in football.
And Covington, another Division VII school that has never actually won a title in football since the playoff system came to being in 1972, has nonetheless qualified twenty times since 1979.  Why?  Because that's the expectation in Covington – the standard.
"Yes, but the majority of schools that have won consistently are the privates,"  said my friend, correctly.
"That's true,"  I admitted.
But again, that's a standard's that's been cultivated over the years, but it's not a guarantee of success.  In last year's football tournament a public won in Division I (Pickerington), in Division III (Trotwood), in Division IV (Steubenville), in Division V (Wheeling), in Division VI (Marion Local), and Division VII (Minster).  Public schools won six of the seven titles!
And in boys basketball, public schools won half the titles…in Division III (Deer Park) and in Division IV (Marion Local).
"The fact is,"  I continued, "there's something to be said for socio-economic advantage and size of district.  And you can make the case for private schools recruiting.  But the publics are just as guilty when you consider how kids move and somehow find a means of doing it under the rules.  But you cannot explain how some schools, especially smaller schools, continually win with home-grown kids and for no other reason than they work harder, have great coaching, and a higher expectation of achievement."
"But you're a baseball guy, and Newark Catholic (a private) has won nine titles,"  he added.  "And Elder (a Cincinnati private) and Moeller have won something like 20 between them."
"Yes,"  I countered.  "But Minster and Ft. Loramie have won six times in that last decade (actually eleven years), and they're both public schools.  Elder hasn't won in thirteen years (2005).  So nothing's guaranteed, necessarily."
"But it doesn't seem right, just the same,"  he concluded, forcing a smile.
"It never has,"  I assured him.
But as always, it's as much about the size of the fight in the dog as it is the size of the dog in the fight!  And competitive balance cannot change that.