Five Ohio State players counted on to anchor the 2019 Buckeyes were on hand Wednesday when Springfield (aka Champion City) hosted Chillicothe in Prospect League play.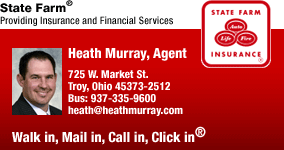 Springfield – It wasn't what Seth Lonsway had hoped for, and it was less than some had probably anticipated.
In his first Prospect League start for the Champion City Kings (Springfield) since coming back from the Cape Cod League last week, the Buckeyes' top starting pitching prospect for 2019 (and the Reds' 19th round draft choice in 2017) looked rusty and out of synch.
In 2.2 innings he gave up four runs on five hits, walked three, hit one, and struck out one.  To add insult (and a bit of humor) to his frustration, Ohio State teammate and Chillicothe right fielder Dillon Dingler punched a two-run home run to right field in the top of the first off his soon-to-be battery mate to send the Paints out to a 2-0 lead.
Lonsway gave up two more in the second before Champion City exploded for seven runs of its own in the bottom of the second.  But even the extent of that run support couldn't synchronize the Celina lefthander, who left after retiring two outs in the top of the third.
Prior to the game four Ohio State players, Dingler (Chillicothe), Lonsway (Springfield), Connor Pohl (Springfield), and Andrew Magno (Springfield) all met to greet each other, the first time they'd been together since the NCAA tournament in Greenville, North Carolina on the first weekend in June.  Lonsway, and Pohl (third base) started for Champion City, while Dingler played right field for Chillicothe.  Magno is a reliever for Champion City.  A fifth, lefthander Griffan Smith, is also on the Chillicothe roster.
But all eyes were on Lonsway, anticipated to anchor the Buckeyes' starting rotation come next spring – Lonsway, who turned down a lucrative contract from the Reds last spring to be a Buckeye and improve his draft status (and value) after his junior season – Lonsway, who ostensibly went to the Cape Cod League for fast track preparation from the nation's top summer wood bat league for college prospects.  But after pitching just six innings of relief in three weeks, he was summoned home last week to get in more work as a starter, fully aware of it being his destiny come next February.
"Losing all three of those guys (Connor Curlis, Ryan Feltner, and Adam Niemeyer) definitely takes a toll on the team,"  said Lonsway after his work was done Wednesday.  "So now my summer's work is pretty obvious.  I have to learn a lot and prepare to become a better baseball player.  I know what I have to work on, and it's definitely going to be a learning step this summer (for all of us coming back)."
He sat out his freshman year, an eligibility issue due to the reporting of a class in high school.  And no regrets…Seth Lonsway came to Ohio State to be a Buckeye, and he still wants to be a Buckeye.  But now, as a sophomore in the midst of a total rebuild of the starting pitching rotation, he accepts that there'll be more pressure, and more expectation despite not playing last spring.
"There's going to be pressure,"  he accepts.  "But it's still the same game.  It's still baseball and you go out and give it your best and do what you can.  It's going to be interesting…to see who the weekend guys are and who the role guys are."
But it can be done.  Turnarounds can happen and Lonsway knows that.  Illinois is the example, along with the Buckeyes, from this year's Big Ten race.  A year ago the Illini won 23 games and lost 28.  Ohio State won 22 and lost 34.  A year later Illinois won 33 and lost 20.  The Buckeyes won 36 and lost 24.
And the Buckeyes aren't starting from scratch, with proven talent at no fewer than five positions on the field – Dom Canzone, Pohl, Dingler, Kobie Foppe, and Noah West.
"Oh yeah, it can definitely happen,"  adds Lonsway.  "And you see it more often now as teams go up, down, up, down.  Some of it's recruiting, some of it's losing guys to the draft, and some of it's graduation.  We lost nine seniors and three to the draft this year, and that happened to us two years ago.  But we came back.  It'll be interesting to see how it works."
But that will be then, and this is now.  This is the time to prepare to be ready for the challenge of playing in one of the rapidly-improving and most competitive conferences in America.  It's a time to have fun, too, and appreciate teammates from a different perspective, as Lonsway was forced to do Wednesday with Dillon Dingler, who put brotherhood aside long enough to hit his fastball out of the park.
"I know,"  laughed Lonsway.  "The guy who knows me the best because he catches me every day…leave it to him to take me out of the park.  But it's good…it's all good stuff.  He's a competitor and he's a tough out.  He always is.  Doesn't matter."
No, not when they're all there – Dingler, Pohl, Magno, Smith, and Lonsway – for the same thing.  Get better.  Get prepared…for the expectations that come with being a Buckeye.