You think you've seen it all, until you see that which seems unthinkable.  For years one of America's top aerial attractions, the Navy Blue Angels had everyone in Tipp City looking up on Saturday afternoon.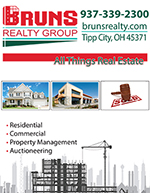 Ginghamsburg – To be honest, I went to Tipp Saturday afternoon for new sunglasses – a pair of Oakleys from Olde English Outfitters.
But there was also an invitation from friends on Evanston Road to watch the US Navy Blue Angels, which took to the air at 3:30 and dazzled with their precision flying for the next thirty minutes, part of 2018 Dayton Air Show.
What can you say?  There were beverages and an opportunity to photograph something I've never tried – and with 800 millimeters of Nikon telephoto and a lower-than-normal flight path because of clouds,  it just seemed irresistible.
I don't know much about air shows – they've never been that attractive to me – but the thought did cross my mind that had I known there was such an opportunity to fly machines at 600 miles per hour like average go-carts back in the day…well, I might have stayed in school and graduated.
They say a picture is worth a thousand words, and that doesn't do this subject justice.  There's nothing to write that can compare to the speed, the sound, and the spectacle of those F-18s streaking across the sky.  And the guys with the sticks in their hand…I'm pretty sure they don't have day jobs during the week.  Their skill set is pretty special.
If you're interested, there's another show on Sunday afternoon (check online for times for the Blue Angels and other events).  You can go officially…or, visit a friend on Evanston Road.
And for the record, the Oakleys were great, too…a great Saturday afternoon.