They drove from all points and fed into the diamonds like ants to a picnic.  Boys played while other boys waited impatiently to play.  How baseball and a beautiful summer day looked and felt like in Versailles….
Versailles – Admittedly, this is a tribute to the locals of Darke, Mercer, Shelby, Miami, and Auglaize Counties.
It's for those to whom a summer Saturday and a day off work equates to slowing down, folding chairs, a packed cooler and hot dogs…to watch little boys playing baseball.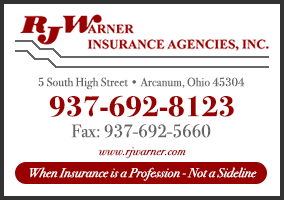 It's what legendary writer Grantland Rice once identified when he wrote that "boys and baseball on the worst day imaginable inspires a good feeling, not unlike the warmth of the sun".
And so it was Saturday in Versailles, Ohio, on day two of the Craig Stammen Classic tournament for youth baseball.  A steady stream of cars turned east at the traffic light off state route 127, or wormed their way up 185 through Frenchtown.  Like ants at a picnic they fed their way into the tiny city park of North Star (Oh), where eleven and twelve-year olds from Russia, Versailles, Troy, Maria Stein, and Fort Loramie had been playing since 8 in the morning.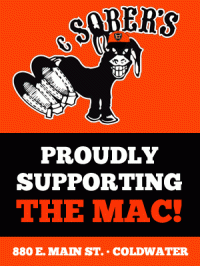 There was no concern over who played who – competitive balance, or recruiting, or public versus private.  These were home-growns – pitching, batting, and running hell-for-leather after line drives to the depths of the outfield.
It was the twelve-year-olds from Troy falling behind the team from Russia – far behind – after Russia put up a 6 spot in its half of the third inning, the big blow belonging to catcher Hayden Quinter whose bases-loaded inside-the-park home run staked his team to an eight-run advantage.
But no worries, as the kids from Troy promptly scored a pair of their own in the fourth, and one in the fifth while a diminutive relief pitcher named Zach Rhoades kept Russia from doing further damage.  They cut into the deficit, but ran out of time – limited by the clock as two more teams waited outside the chain link fence to play in the next game.
It was nine-year-olds showing up three hours before their afternoon game to watch older brothers compete.
"Who's the better ballplayer?"  I asked Damian Barga, from Versailles, whose older sibling played right field in the 11 am game against a team from Marion Local.
"I am,"  he answered, resolutely.  "I'm tired of waiting.  I'm ready to play."
It was festive, it was nostalgic, and it was reunion-like, as families from one community met with first cousins and aunts and uncles from another.  Familiar names – Monnier, Francis, Hoying, Barga, and Grilliot shared coolers and tailgate spreads.  Grandparents ringed the outfield fence and under the maples to escape the rising sun and temperature.  Grills sizzled with burgers behind home plate, the aroma wafting across the outfield.  Someone in the lot behind center field had a proud sound system in a tricked-out truck playing the Beach Boys on XM channel 4, and eventually, yes… The Warmth of The Sun, from 1964.  I was twelve years old then, and playing Little League baseball.
It was a celebration and the long-awaited fun of summer with baseball as a backdrop.  Versailles' Joel Gehret, the biggest kid on the field, hitting a ball 300 feet and far over the heads of the Marion Local outfielders.  And Troy's Mason Ward, one of the smallest players for his age, turning a tag-'em-out, throw-'em-out double play to keep his team in the game.
It was Troy High School head football coach Matt Burgbacher keeping the scorebook on the bench while son Braden drove in a pair of runs with a base hit.  I looked over his shoulder to see if there any Xs and Os.
"Nope,"  said Burgbacher with a laugh, because before coaching football at Tipp City, Ft. Loramie and Troy Burgbacher was a fine baseball player at Marietta College.
Across town at the Indian Creek diamond – at the high school varsity diamond – other teams and other communities were equally engrossed as the second day of the double-elimination tourney rolled on.
"What a great day, eh?" said a grandparent waiting to watch the Minster kids play as cars took turns for the filling and vacating the spaces in the parking lot.
Like Chase Barga I spent my last available minutes leaning on the outfield fence, soaking in the essence of being young again, of Little League and collecting Topps trading cards.  I remembered those days of playing baseball with my own grade school buddies, then gorging on 25 center hamburgers and 5 cent sodas at the local eatery.  I remember riding in my coach's '65 T-bird convertible with the top down after we won;  and the impatience of waiting to play again when we didn't.
Most of all, Saturday reminded me of the fun of community – summer, the game, and that awesome feeling of wearing a uniform.  I remember being Damian Barga, of watching and waiting.
Like the man wrote…the warmth of the sun!