When he released it in 1961, this forgotten hit made future sausage tycoon Jimmy Dean an instant millionaire. He never forgot his beginnings, though, and died as one of America's most popular personalities.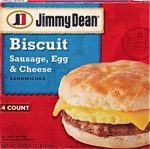 June 13 marks the anniversary of the passing of Jimmy Dean, who most people remember for his sausage. I've eaten a lot of it, and attest to the fact that it's pretty damned good.
Better than Bob Evans', actually, if you haven't tried it.
But before sausage, a string of country semi-hits in the late 60s, before his syndicated TV show (The Jimmy Dean Show), and an almost forgotten cameo in the 1971 James Bonds movie, Diamonds Are Forever, singer, actor, and all-around-good-guy Jimmy Dean recorded and released that one hit song that forever made him memorable.
He did Big Bad John, a country crossover tune that made him an instant millionaire, because it sold so many records, and made him so popular as a pitch man, that the rest of his life and career seemed to come gift-wrapped, as he later claimed.  "Poverty is a powerful motivator,"  he shared with a laugh.
He died on this date, June 13, 2010, but not before doing more, and doing it easier, than the next ten people combined – another Dean self-deprecating comment about himself.
He was a recording artist, a TV personality, he played the reclusive Las Vegas billionaire Willard Whyte in that 1971 James Bond movie (his best-known role), and in 1969 he and his brother Don started the Jimmy Dean Sausage Company.
It did well, largely because of his extemporized, humor-themed commercials that he ad-libbed. So well, in fact, that in 1984 he sold it for a reported 80 million dollars to the Sara Lee Corporation.
"That was back when 80 million was worth a billion today," he later laughed, poking fun of his good fortune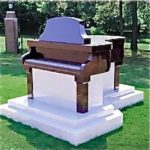 He remained with the Sara Lee company as a pitch man until 2004, when in the fall of that year he wrote his autobiography, 30 Years of Sausage, 50 Years Of Ham.
In February of 2010 he was nominated for the Country Music Hall of Fame, in Nashville, but before he could be inducted he died at his home at the age of 81.
Always one to have fun at his own expense (dead or alive),  he's buried in a piano-shaped mausoleum on his family estate in Virginia. The epitaph on his tomb reads, "Here lies a big, big man", a lyric from Big, Bad John.
I always like to include a recording, or video, of singers performing their forgotten hits with these remembrances; and there is none better, or more revealing of Jimmy Dean's personality, than the one I've embedded where he sang Big Bad John on Bill Gaither's weekly show. It was recorded just weeks before his death, a touching reminder of his popularity, and you'll see a lot of familiar faces.
Click and watch, if you like – that smile, that humor, that style of a forgotten treasure…Jimmy Dean.