Eagles win first state championship since 1970 by once again coming from behind to beat Wapakoneta, 3-1, with three runs in the seventh.
COLUMBUS — Chaminade-Julienne lost its first three games of the season and scored only five total runs in its first four games.
No doubt the farthest thing from coach Mike Barhorst's thoughts was a state championship.
"The weather was so terrible and I think we only practiced twice at Howell Field (in Dayton) before our first game," said Barhorst. "We were stuck inside, no practice. Our bats were lacking."
That third game, though, was a 2-0 C-J victory over Hamilton Badin and then, like getting that first olive out of a jar, the hits kept on coming and the wins piled up.
The Eagles won 11 straight and said Barhorst, "The flood gates opened and we started hitting the ball. The whole season turned around from that point."
It couldn't have turned around any better. C-J, indeed, marched to the state tournament and it culminated Saturday night in Huntington Park with a bizarre and heart-pounding 3-1 victory over Wapakoneta for the Division II state championship.
And as Barhorst pointed out, it was the first state baseball championship for a city of Dayton school since 1970. And the winner that year? Just Chaminade., an all boys school. The Julienne attachment hadn't happened yet, the consolidation of Chaminade and the all-girls high school, Julienne.
Wapakoneta took the field with a 24-1 record and their only loss was their last regular season game, 4-2 to St. Henry.
And the two team went at it vigorously with little results as C-J pitcher Nick Wissman and Wapak pitcher Manny Voorhees matched zeroes most of the way.
C-J loaded the bases in the first inning but Voorhees worked out of it. Wapak put two on with one out in the bottom of the first but Wissman worked out of it.
And it stayed 0-0 until the bottom of the sixth inning. Wapak's Don Goodes singled with one out. With two outs he stole second and moved to third when Wissman balked.
Then on a ball four pitch to Wyatt Moyler the baseball bounced off C-J catcher Ben Thomas' glove, a passed ball that permitted Goodes to score the game's first run.
So Wapak led, 1-0, and needed just three outs to win its first state championship.
Barhorst gathered his team in a huddle along the third base line before the inning and reminded them of what they have been all about this season, winning four tournament games by one run — 1-0 over Valley View, 3-2 over Columbus Bishop Hartley, 5-4 over Cincinnati Hills Christian Academy, and 2-1 over Tallmadge Friday in the state semifinals.
"We've talk about it all season long, that if you give up a run you have to answer right away," said Barhorst. "Good teams find a way to take away the momentum. If they score a run, come right back and score on them. That's what we talked about in the huddle. We did it pretty much all through the tournament. When a team scored on us, we scored in the next inning.
"That passed ball? It wasn't a very good time to happen .and we were down to our last three outs," he said. "We had a little luck, though, with a misplay at second base."
That, though, is getting ahead of this tantalizing tale.
After the huddle, Jack Huffman led the seventh with a walk. Ben Thomas bunted him to second. Pinch-hitter Elliot Seelig drew a full count walk to put runners on second and first with one out.
Then came a spoonful of Lucky Charms for C-J. Andrew Simones drove a ground ball to second — a perfect game-ending double play ball. But second baseman Gage Schenk's throw to second was wide and skipped into left field and Huffman scored to tie the game. Seelig tried to take third on the error but was thrown out for the second out.
Simones immediately stole second, Ryan Peltier was walked intentionally and A.J. Solomon walked unintentionally on a full count to fill the bases with two outs.
That brought up Sebastian Gongora, The Man For This Situation. He had a walk-off single in the tournament to beat Hartley, 3-2. He fell behind 0-and-2 before jumping on a Voorhees fast ball and lining it into center field for a two-run single and a 3-1 lead.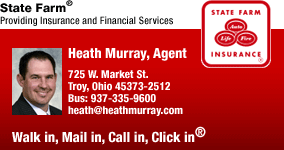 "Yeah, I like that situation," he said with a broad smile. "I was thinking curveball, but he gave me a fastball and I put it right back through the middle. I went up there with the mindset to hunt fastballs and that's what I did."
Of winning the state championship, Gongora, a sophomore outfielder, said "It means so much because we haven't done it in such a long time. These guys were here last year and lost it (in the finals to Tallmadge)."
Said Barhorst of Gongora, "That's his second big hit of the tournament. He always puts himself in position with the bat to put it in play. He came up huge when we needed it."
And pitcher Wissman stood tall on the hill, too.
"Nick Wissman was tremendous," said Barhorst after watching the junior right hander hold Wapak to one unearned run and four hits during his seven innings. "His pitch count was low (85 pitches) and he threw a lot of strikes and was always in the zone. His breaking ball was working all day, just a tremendous outing."
Two of the four hits off Wissman came in the first two innings and Barhorst said, "He might have had a little nerves going on. I told him after the second inning, 'You're going to have to weather the storm because their first four or five guys are good hitters, really swing the bat well. I told him to get through the top of the order and then I think you can get through the bottom of the order."
Wissman acknowledged some jangly nerves and said, "I'd never been in a situation like this, but I had all the confidence in the world in my defense and I just needed to throw strikes. I was able to get a couple of innings under my belt, get used to the atmosphere, and it was all good after that."

After C-J took the 3-1 lead, three outs from the state championship, Wapak's Bubba Miller tripled to open the bottom of the seventh. But that's where he stayed when Wissman struck out the next two and the state championship baseball landed in the glove of right fielder Joey Greene to end it.
"After they scored that run to take the 1-0 lead I was frustrated because we just gave away a run," said Wissman. "But we've been in these situations all year, especially in the tournament, where we've had to come back from deficits like that. We've overcome bigger deficits and I had confidence our offense would get it done."
And that they did. And they took the trophy back to Dayton and somebody asked Barhorst where he was in 1970. "I was four years old," he said.
Now he is 52 and owner of a state championship.