Redskins, down 4-0 in the fifth inning, put all eight eggs in one basket, an eight-run inning that featured three triples, en route to an 8-4 win over Hicksville in Division IV title game.
COLUMBUS — Maybe the public address announcer at Huntington Field was on to something when he kept calling Fort Loramie's baseball team, "Fort Laramie."
For sure, that wasn't the usual Fort Loramie team playing Saturday afternoon in the Division IV state high school baseball finals — well, for four innings.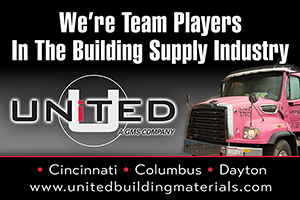 They hadn't scored, had only one hit, and were down four runs to Hicksville when the Redskins came to bat in the fifth inning.
Then the real Fort Loramie baseball team introduced itself. The Redskins sent 12 batters to the plate in the fifth inning and scored eight runs on seven hits that included three triples.
And with that 'Fort Laramie' rightfully became Fort Loramie again with an 8-4 victory that gave the Redskins their third state championship, adding the 2018 trophy to the 2010 and 2007 titles.
First-year coach Jeff Sanders was coaching third base and risked rotator cuff injury as he violently waved those eight base runners toward home plate.
"The crowd was thunderous during that inning," he said. "I could feel it throughout my body. I had my warm-up jacket on and I could feel it shaking. The crowd was unbelievable. I've never seen a Fort Loramie crowd like that. It was incredible."
Actually, when Hicksville led, 4-0, heading into the fifth, Fort Loramie had them right where they wanted them.
The Redskins won this one with their patented tournament modus operandi. Against Minster in the regional semi-finals they gave up a 5-0 lead, but saved it, 7-5, They were down 6-1 to Fairfield Cincinnati Christian but won, 8-7, in the regional finals. They were down 1-0 in the state semifinals to Garfield Heights Trinity, but scored twice in the sixth to win, 2-1.
"After we lost three in a row (at mid-season) we had some long talks and long sprints in the outfield," said Sanders. "We decided enough was enough and we weren't going to play that way any more. We fixed things we should have been doing right. From that point on, we played a doubleheader at our place against two really good teams (Russia, Elida) and our bats were alive. From that point on we figured we fixed what needed to be fixed and we began rolling."
En route to the state title the Redskins won 21 of their last 23 games.
"There is never a doubt with this team," said Sanders. "With our offense we don't feel like we're really out of the game if we're down 3-0 or 4-0. We have solid hitters one through nine and we know our eight-hitter can get a hit and our nine-hitter can get a hit."
But this was the state finals, a game against a team that was 21-and-5 and won two of its last three games to get to the state tournament by run-ruling the opponents — 11-1 in five innings over Plymouth and 10-0 over West Liberty Hilltop in six inning.
"Certainly when you are down 4-0 you are under a little bit of duress," said Sanders. "You have to take a break, re-calibrate, re-focus and have some good at bats."
As Sanders said, the eight-run eruption/explosion began with the lower portion of the batting order. No. 6 hitter Austin Siegel singled.Devin Wehrman walked and No. 8 hitter Shane Hilgefort singled to fill the bases with no outs.
With one out, leadoff hitter Carter Mescher singled home a run and it was 4-1. Then came the first of three triples, a three-run rip over the center fielder's head by Dylan Albers that tied the game, 4-4.
C.J. Billing singled home the go-ahead, run, 5-4. Nathan Raterman reached on a throwing error and Eli Rosengarten crushed a two-run triple over the left fielder's head to make it 7-4. Austin Siegel produced his second hit of the inning, a run-scoring triple that nearly cleared the high right field wall.
Said Dylan Albers, the center fielder and one of only four seniors on the team and the guy who tied the game with the three-run triple, "I wasn't nervous at all when we were down, 4-0. I knew our bats would come alive. This is how it was the entire tournament. We're not trying to get down, but it just so happens. The bats alway seem to come alive later than sooner.
"Just like today, some of our big inning start with our lower guys," Albers added. "Most teams don't have that. They just have the top. But we're solid one through nine and that is pretty much why we're here."
Eli Rosengarten, another of the triples hitters in the decisive fifth, said nobody was down in the dugout when they had no runs and only one hit through four innings. "Coach just said, 'Heads up. Confidence. Believe.' And sure enough the next inning we score eight runs and are up 8-4 with two innings to go.
"We had a rough stretch early in the season and we had some things we had to work on and fix," said Sanders. "But these guys have been working since November, taking thousands and thousands of swings. They work on their own, threw on their own and every they got they deserved. All I do is push buttons and let them do their job. And they did."
Of that there is no question and the proof was the post-game dog-pile and the holding aloft of the state championship trophy.