Long, tough, hot, and grueling, the Buckeyes' final game of the 2018 season had everything you need to win, except offense.  They fell, 4-3, in 13 innings to UNC-Wilmington.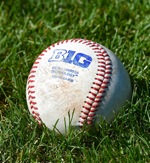 Greenville, NC – At the end of a 5 hour, 36 minute day of baseball Saturday Ohio State coach Greg Beals pushed his hat back in the post-game press conference and reinforced the painfully obvious.
"It was a long, tough, hard-fought baseball game today, and unfortunately our guys' season came to an end,"  he sighed.  "That hurts.  But, it's a group that I'm very proud of.  These seniors, and some juniors, have now been to two of the last three national tournaments, and these guys will be forever known for the way they represented our great university in that respect."
And indeed, everything he said is true.
It was long – 13 innings and 5 hours and 36 minutes, with 1:39 minute delay for lightning and rain.
It was tough for the fact of losing to a determined UNC-Wilmington team in the elimination game, 4-3.
And, it was hard-fought, if not frustrating for the fact of a brilliant starting pitching performance by Ryan Feltner with his team's season at stake;  and an equally supportive effort by middle reliever Austin Woodby, who pitched 3.1 innings of scoreless baseball into the 10th.
But in the end, the Buckeyes just didn't hit – offensive for the fact of not having enough offense to support that kind of pitching effort with so much on the line – waiting for the gates to open and runs to pour across home plate.  And it just didn't happen.
But at the outset it looked like it would.  UNC-Wilmington starter Gage Herring walked four in 1.1 innings, and the bases loaded in the second inning – the promise of an early big, big inning.  But the Bucks could manage but one run out of it on a fielder's choice.
Wilmington would come right back in the bottom of the second and tie it…when Feltner had a brief lapse of his own.
It remained that way until the fourth, when OSU took a 2-1 lead on a laser shot from catcher Jacob Barnwell that left the park just inside the left field foul pole, his second home run of the season.
But, Wilmington came right back to tie it with a single run of their own in the bottom of that frame.
Feltner settled in, as did Wilmington reliever Austin Warren, both throwing blanks through the sixth.  Woodby came on in the seventh and pitched 3.1 innings of six-hit, scoreless ball;  while Wilmington's bullpen of Henry Ryan, Clark Cota, and Logan Beehler held the Buckeyes scoreless on just one hit until the top of the 11th.
In the 11th Cota gave up a leadoff walk to Dillon Dingler, walked Barnwell, and with one out…finally, Noah West slammed a single into left scoring Dingler.  Ohio State led, 3-2, and on came Seth Kinker in the bottom of the inning to close it out.
But it didn't work that way.  Kinker gave up a leadoff single, and eventually a two-out hit that scored the tying run at 3-3…before lightning showed up with one out in the 12th and the game was suspended for 90 minutes.
When it was resumed Yianni Pavlopoulos took the mound in the 12th and pitched a scoreless 2/3rds.  But when he came out in the 13th he walked the leadoff man Noah Bridges on four pitches. Bridges moved to second on a ground ball to Kobie Foppe for the first out.  Catcher Ryan Jeffers was walked intentionally to set up a double play;  and Kyle Michalik was summoned from the bullpen to relieve Pavlopoulos.

Michalik faced pinch-hitter Noah Liles who singled hard to center field to load the bases…and the ensuing hitter, Kep Brown then hit the second pitch he saw in the right field, a line drive, to score Bridges with the winning run.
Simple as that.
Wilmington won it with 4 runs on 19 hits and played error-free baseball.
Ohio State bowed out of the tournament, and the season, with 3 runs on 5 hits and committed one error.
Sad…a bummer, as their 36 wins and 60-game season came to an end for lack of offense – a team that hovered around the collective .300 mark for two-thirds of the season.
Unfortunate for the fact that with a 3-2 lead in the bottom of the eleventh, the guy who had frustrated other teams throughout the year for his invincible countenance – Seth Kinker – proved vulnerable for the second time in twenty four hours.
But, speaking to the assembled press afterwards, the Huntington, West Virginia native set an all-time record for graciousness and class in talking about his final hours as a Buckeye.
"Yesterday was the worst day of my entire career, as a Buckeye,"  he began.  "Because when I fail in my role we usually lose, and I failed.  I felt terrible about that, but we're a team that fights and I knew we'd fight today – I knew I was going to get the ball again today.
"I gave every ounce of energy I had left in the tank.  Unfortunately 'Mother Nature' had something to say about it so I wasn't able to go back out in the 12th.  But my emotions?  I'm happy.  I just played four years at the greatest university in the nation.  I got to be a part of so many types of teams.  And nothing will ever compare to the experiences I had these past four years.  The memories stack up and you can't even remember some of them because there's too many good ones.  But this experience, and this university has taught me more about life than anything else will…and what I've learned from these coaches and these teammates will carry on for a long time.  When I look back on my career, it won't be about a five-run seventh inning against South Carolina.  I'll think about all the wins we piled up as a senior class and the memories as a team.  There's no reason to be sad over a career that had so much good in it."
For a moment…you could have heard a pin drop.  Rarely has someone assembled perspective as efficiently in the face of such a disappointing end to their season.  But Seth Kinker, who spent three years flummuxing the likes of Nebraska, Michigan, Indiana, Iowa and Minnesota, on this day found a way to outfox the fickleness of life itself.
And in saying what he said, he brought light to the way his team battled – to give themselves a chance – even without the thunder and lightning of Dom Canzone, Tyler Cowles, Conner Pohl, and Bo Coolen, who collectively went hitless (0 for 18) for the day.
You have to have a dependable starting effort in a one-and-done scenario…and Feltner delivered that.
You have to have a dependable middle relief effort in the face of stressful tournament baseball in blistering heat, and once again…Austin Woodby was the man.
You need to make the plays – the tough plays – to support that pitching, and Noah West, Noah McGowan, Tyler Cowles, Dillon Dingler, and Jacob Barnwell did that to even extend the game to 13 innings.
In the end, it was just a matter of not enough pressure brought to bear on UNC-Wilmington's pitching.  Too many first-pitch outs, and the kind of grind and approach – patience – that Beals has preached throughout the year.
"I would disagree with you,"  he said, when asked afterwards.  "We made a lot of early outs today, but I think we just missed our pitch too often.  If you look back on film I think you'll see we got pitches that we're comfortable swinging at…we just missed them.  I don't think we were necessarily impatient, but their second guy and the two relievers after him were good.  We got a lot of fastballs, a ton of fastballs, and we were on 'em early and just missed them – a fraction late."
And to the point of the efforts of Feltner and Woodby:
"Those guys did great,"  he added.  "They were great.  We just didn't do enough offensively today.  Five hits in thirteen innings just isn't enough and our offense has been strong for us all year long, for the most part.  But (in recent weeks) it's started to creep down with games and at bats, and mentally I think it's been wearing on guys.  But today our offense didn't do for us what we needed it to do."
So it comes to an end, for the season, and for guys like Seth Kinker, Kyle Michalik, Adam Niemeyer, Noah McGowan, Bo Coolen, Tyler Cowles, Curtiss Irving, Yianni Pavlopoulos and Austin Woodby…all seniors.
And it comes to a likely end for junior Ryan Feltner, projected to be someone's priority in next week's major league draft;  and junior Connor Curlis is a candidate in that regard, as well.
Depending on what happens with Feltner and Curlis, it leaves as many as eleven huge holes to fill for 2019.
But in summation, it says even more about the coaching job of Greg Beals…who flipped this same group from 22-34 a year ago to 36 and 24 this year and that second NCAA appearance in three seasons.  And lest you think that's easy…ask Michigan and Illinois, two presumptive favorites to make the national 'dance' entering the Big Ten Tournament.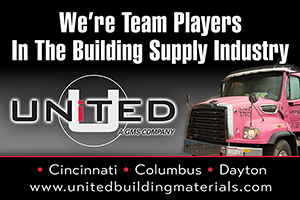 In the days of the old Brooklyn Dodgers there were a lot of days the likes of what happened to the Buckeyes here this weekend.  The cry each October from the fans in 'Flatbush' was, "Wait 'til next year."  Which, by the way, is the necessary mode of operation for nearly every coach in college baseball.
But the Dodgers in those days annually had Duke Snider, PeeWee Reese, Roy Campanella, Jackie Robinson, Don Newcombe and Carl Erskine.  Greg Beals has no such luxury.
And yet still, he and the Buckeyes move on…they'll find a way.  They have for two of the last three years.
Just wait 'til next year!