A state title game is in the cards for Chaminade Julienne and Wapakoneta as CJ's Ryan Peltier allowed two hits and Wapak's Gage Schenk three hits to lead their teams to the D-II championship game Saturday.
Columbus – In a game of redemption on Friday night, the Chaminade Julienne Eagles delivered a season-ending blow to the Division II defending state champions in baseball on Friday night.
Now, to win the D-II state championship themselves, the Eagles will have to beat the top-ranked team in the state.
CJ dethroned Tallmadge 2-1 in the D-II high school baseball state semifinals at Huntington Park in Columbus on Friday. The win avenged last season's 4-0 loss to Tallmadge in the state title game. And CJ did it behind a gem from senior Ryan Peltier.
Peltier, who took the loss in last season's title game, told CJ coach Mike Barhorst he wanted the ball. He got it.
"I didn't want to pitch against any other team, especially here," said Peltier, who allowed two hits and one run in the complete game. "It's not easy to get back to the state championship two times in a row. We're not going to get back to the state championship and lose again. We have to get this one tomorrow."
CJ (23-5) plays No. 1 Wapakoneta (24-1) for the D-II state championship 7 p.m. Saturday at Huntington Park. Wapak, a 6-1 winner against Circleville in the first semifinal, reached the 2012 state title game and lost to Columbus DeSales 3-2 in the Redskins' only other state tournament appearance.
In last season's title game CJ managed two hits against Tallmadge (19-12) and was held scoreless. On Friday, CJ led just two batters into the game. Junior Andrew Simones drew a lead-off walk and four pitches later Peltier stroked a triple to left-center that put the Eagles up 1-0.
"We just needed to get that run across," Peltier said. "We got another run to help us out there later in the game. Our defense made all the plays today. They helped me a lot today."
Tallmadge tied it in the bottom of the third on Seth Gergely's two-out single.
And just like that first inning, the Eagles quickly responded. Junior Nick Wissman led off the top of the fourth and reached on an error. He stole second and scored on sophomore Jack Huffman's single to center. The throw home was in time to get Wissman, but catcher Rich Eyre couldn't cleanly glove the short hop.
"He's been that kind of guy all year for us," CJ coach Mike Barhorst said. "I know when he gets up there he's going to battle. He's going to put a ball in play. He always seems to find a way."
Ten Blue Devils returned from Tallmadge's state title run last season. They got to Peltier for eight hits last season. They managed two Friday – one in the bottom of the third and another in the bottom of the fourth.
"I kind of went at them differently," Peltier said. "I tried to throw inside on them more. My fastball has better velocity from last year so I thought I could beat them on the inside part of the plate.
"One time through their lineup I had a really good feel for how to pitch each guy. I kind of lost some control of some pitches but I battled back. I let them put the ball in play and my defense made all the plays tonight."
Tallmadge committed four errors and left four runners on base. The Blue Devils also saw a potential run-scoring inning ended by CJ's 6-4-3 double play in the bottom of the first. In the third inning, Simones made a sliding catch in center to rob Tallmadge of a hit with a runner on first.
CJ stranded eight runners on base, including a pair on second and third to end the seventh.
The victory was even more impressive considering Tallmadge's potent lineup included college recruits heading to Morehead State (Zach Boyd), Wright State (Jared Burick), Purdue (Gergely), Youngstown State (Phillip Glasser) and West Point (Scott Seeker). The Blue Devils also played four teams this season who had been or are currently ranked among the top 25 nationally by Baseball America.
None of that rattled Peltier (7-2), whose heading to Ball State University.
"He had great command tonight. The ump was calling a really tight zone both ways," Barhorst said. "He started making some really good pitches and kept them off balance. His motion keeps you from figuring out what's coming each time. … He said he wanted this game and it was going to be up to him. We gave it to him."
On Saturday, CJ goes for its second state title (1970) in five appearances. Last year's run to the state title game ended a 42-year state drought for the Eagles.
The last time Wapak reached the state tournament was 2012. And senior Gage Schenk was there. Then a sixth grader, Schenk sat in the stands down the third-base line. His view Friday was even better.
Schenk, Wapak's standout senior fireballer, stared down Circleville (19-11) from the pitcher's mound. And he had the Tigers' offense on the hot seat with a fastball consistently hitting 87-88 mph. Not even a one-hour rain delay during the third inning could cool him off.
Schenk (9-0) touched 89 mph once according to the scoreboard's radar gun. He struck out the side in the first inning on 15 pitches. He ended the top of the second with a K on an 88-mph fastball for his fifth strikeout against the Tigers' first six batters.
"I peeked at (the scoreboard) a few times," Schenk said. "That was the goal but I don't think I hit 90. I hit 90 earlier in the season but I couldn't get it today."
Overall Schenk allowed one run on three hits. He walked one and struck out 10. He threw 89 pitches and 53 were for strikes.
"Gage has been special for us," Wapakoneta coach Jason Brandt said. "He should be playing next year at some good program. Someone needs to pick him up. He's a competitor that's going to give us everything he has."
If Brandt didn't know that already, he found out after a one-hour rain delay disrupted the bottom of the third. Schenk kept his arm loose stretching with bands and using weighted balls in the batting cage area underneath Huntington Park. When the rain stopped Schenk was ready to go.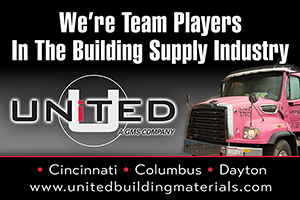 "There was no doubt in my mind I was going back out there," he said. "They would've had to pull me off the mound if I didn't go back out there."
Circleville likely would have helped.
The Tigers managed one hit – a third-inning single – against Schenk through six innings. On National Donut Day, Circleville finally took theirs off the scoreboard with two hits and a run in the seventh off Schenk.
Defensively the Redskins were equally impressive.
Junior first baseman Brady Erb ended the third inning by gloving a line drive and doubling up a Tigers' runner by stepping on first.
In the fourth, senior right-fielder Bubba Miller made a running catch at his knees for the third out.
In the fifth, senior shortstop Manny Vorhees made consecutive morale-busting gems. With one out he fielded a high bouncer and rifled the ball to first to beat the runner by a step. He ended the fifth on a ball hit past diving third-baseman Wyatt Moyler in the hole. Vorhees went to his knees to snag the grounder, scrambled to his feet and fired to Erb.
"Manny, what can I say?" Brandt said. "Manny is probably one of the best catchers in the state of Ohio. He's probably one of the best infielders around as well. He's so important to us in many different spots. He made two unbelievable plays."
Added Schenk: "I've got one of the greatest defenses behind me and an extremely talented offense. I knew if I threw strikes I'd be all right."
A Wapakoneta offense known for having some bash – the Redskins set a school record with their .378 team batting average – did some early damage with some bunting. The Redskins No. 7, 8 and 9 hitters produced three straight bunt singles to ignite its five-run outburst in the bottom of the third.
Senior AJ Campos bunted on his own and directed the ball between pitcher and first base. He reached with no one covering first. Junior Jett Makar bunted in nearly the same spot with the same result. Senior Joel Roediger dropped a bunt down the third-base line, leaving the defense with no play, to load the bases.
Senior Don Goodes – the team leader with a .593 average – stroked his team-leading 31st RBI with a single to left. Moyler, a senior, stroked a one-out single under the third baseman's glove and down the line to make it 3-0.
The dark clouds that had been approaching – perhaps taking a que from the Redskins – then unloaded on the Tigers, too. A steady rain chased Circleville to the dugout as play was halted at 4:45 p.m. But Mother Nature could only delay the inevitable. When play resumed at 5:51 p.m., it was Wapak's offense that continued to reign.
Senior Mitch Apple was hit by a pitch to load the bases. Miller walked for the 4-0 lead and chased Circleville starter Jake Mancini (five runs, six hits, one walk, one hit batter in 2.1 innings). Schenk's sacrifice fly to center gave Wapak a 5-0 lead.
"The first one was on AJ and the next two were on us. Great job with the execution," Brandt said.
Wapak added a run in the sixth on Moyler's single up the middle to score Makar for Moyler's third RBI.
Maker went 3-for-3 and scored two runs for Wapak. Goodes, Moyler and Campos each had two hits.
"We've wanted this ever since we were little," Moyler said of also watching the Redskins' 2012 team at state. "We were in the sixth grade when we came here and watched the other guys do it. We told ourselves we're going to do it. We're going to work hard and get there."
Now that they have, they don't want to leave. Well, not without taking state championship trophy up U.S. 33 and back to Auglaize County.
"As a coach you never know if or when you'll get back to the state championship," Brandt said. "You try to take it in and enjoy the moment. It's just an awesome feeling to be back."