The recipe for their success through much of their 36 wins failed them Friday, as the Buckeyes' bullpen lost a late lead and the opening game of the NCAA regional tournament to South Carolina.
Greenville, NC – Because we're all human…if you tempt fate long enough it's bound to come back to bite you.  It seemed that way on Friday as the Ohio State Buckeyes fell to the South Carolina Gamecocks, 8-3, in the opening game of the NCAA regional tournament.
Or, if you don't believe in fate you accept that to err is simply human, and to forgive…divine.
Correlating that to baseball consider that for the first six innings of Friday afternoon's NCAA regional tournament game with South Carolina, the ageless recipe of sound starting pitching and just enough offense had the aroma of gourmet success for the Ohio State Buckeyes.
Lefthander Connor Curlis delivered his best starting performance of the year, without question, throwing six innings of four-hit, scoreless baseball, while frustrating an aggressive South Carolina batting order that simply couldn't get a read on him.
"He was a typical lefthander,"  said Gamecocks coach Mark Kingston.  "He changed speeds, he was just wild enough to make us change eye level at the plate, he made us reach and roll over on some balls.  He's the example of why all programs want to have good lefthanded pitchers.  He was good."
For his day…Curlis gave up no runs and four hits over six innings, striking out four and walking two.  He was good!
And just enough offense?  Freshman Dillon Dingler launched a solo homer in the second off South Carolina's Adam Hill, his fourth of the season.  And in the top of the seventh with two out, Dingler struck again, doubling down the left field line to drive in Conner Pohl with the Buckeyes' second run.
If you're familiar with that well-known recipe for Ohio State baseball in 2018…you know that the savor ingredient is to give the ball to All-American Seth Kinker for whatever it takes to seal the win – three outs, six outs, or nine outs.  And once again, that's what OSU coach Greg Beals did.  He stayed true to script in the bottom of the seventh inning, bringing in Kinker to protect that 2-0 lead, and deliver what would probably have been the most satisfying, and important, win of their season to date.
Only this time, fate fought back.
Kinker gave up back-to-back singles to start the inning.  USC sacrificed those two base runners to second and third via the bunt, bringing defensive replacement Danny Blair (center field in the sixth) to the plate with one out.  Blair, a .184 hitter for the year, worked the count to two strikes and then launched what he called a mistake in the middle of the plate toward the 370 mark of right center field.  Dom Canzone appeared to track it, he got to the wall, looked up…but could do no more.  It left the park for a three-run homer – the first of the year allowed by Kinker – that erased the 2-0 lead and opened the door for three more runs before Kinker could record the final out.
It was unbelievable – inexplicable – to those who had grown to trust the Big Ten's unquestionably best reliever, statistically and literally.
"We were very confident in him (Kinker),"  said Curlis in the post-game press conference.  "He's been doing it all year.  First thing he says every day is…get us through the first six and I'll take the seventh, eighth, and ninth.  We thought he'd come in again today and just close the door, but today wasn't his day."
Before he could get out of the seventh he allowed five runs on six hits, and left the field as bewildered, perhaps, as the scarlet and gray faithful that made the trip and witnessed what can only be called…an aberration.  It just doesn't happen to Seth Kinker.  Or does it?  After all, he is human and like everyone else…on some days he bleeds.
"His slider was up a little more today than it usually is,"  added Beals.  "It usually has a little more bite on it, and I'm sure their scouting report was that he had a two-pitch mix and the slider is his go-to (pitch).  It usually doesn't matter that the slider is coming.  We've gone to Seth a lot, and I don't think that was an issue today because he hadn't pitched since last Friday (against Michigan in the Big Ten Tournament).  Maybe he was amped too much…and just didn't have his usual feel for the bottom of the strike zone.
"We did what we've done all year long, and I have no regrets about it whatsoever.  It just didn't work out today, so give South Carolina credit.  They gave tough at bats all day and were finally able to break through in the last couple of innings."
In truth, they should have never gotten to the seventh inning with a 2-0 lead.  The Buckeyes left too many men on base – missed too many early scoring opportunities for lack of a critical hit with men in scoring position.  They left the bases loaded in both the fourth and fifth innings, and for the game a total of twelve men stranded.
"We talked about it afterwards, about leaving some baseball on the field today,"  said Beals, in reference to firing those critical blanks.  "When you play national caliber teams you can't do that.  We had a sacrifice situation that we didn't execute, we had runners on third with less than two out and we got no run production with that…just little things that hurt us today, situational things where we needed to execute better."
South Carolina won it with 8 runs on 14 hits (ten against the Buckeyes' bullpen) and committed one error.  The stranded ten men on base.
Ohio State fell to 36-23 with 3 runs on 9 hits and likewise, committed one error.  The Buckeyes left twelve on base.
Kinker did not come out for the eighth on a blistering hot day where the temperatures reached the mid-90s.  Both teams suffered in the heat, as well as a few patrons in the stands who collapsed from too much of the intense sun.  Griffan Smith came on and was touched for three runs on two hits;  and Kyle Michalik pitched the final two-thirds of the eighth, surrendering a pair of hits.
Under the scrutiny that comes with national-caliber baseball, as Beals put it, there's bound to criticism.  Twitter was alive after the game as the inevitable second-guessing had its forum.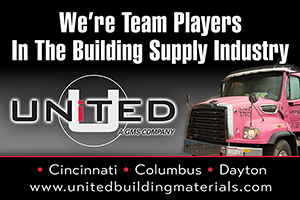 But it HAS to be said…that few in the history of Ohio State baseball can boast the record of consistency that Seth Kinker will take with him after his final Buckeye appearance.  And no one on the Ohio State bus back to the hotel Friday had any reservations about trusting him again on another, different day.
"We've all had tough days,"  said Beals as he concluded his post-game comments.  "You heard what his teammates think of him.  We love Seth Kinker and he's one of our brothers.  And like I said…there's no problem whatsoever with the decision made today and the situation our ball club was in."
They'll play at least one more game…the loser of Friday's second game between host East Carolina and UNC-Wilmington.  And regarding the recipe, there was no indecision over who gets the ball tomorrow to try and extend the tournament…and their season.  Ryan Feltner, as he has all year, will follow Connor Curlis and pitch for the Buckeyes.
And hopefully…be divine!