It's baseball on all fronts again this weekend…and titles come with the high school end of things.  Meanwhile, the Buckeyes make their second appearance in three years at the NCAA regional round.  It's good for us, and good for you, too.  Here's why.
Greenville, SC –  Around about 2010 I wrote a state tourney column stating why the OHSAA baseball championship waas the best of all the high school state tournaments in Ohio.  And, I haven't changed my mind.
Yes, I know that football draws more and makes more money…for everyone.
And yes, I know that the AAU element has both enriched and embalmed the state basketball tourney.  There are no "Hoosiers" anymore, just collections of travel team all-stars that end up at private schools for one year and take home the trophies.  But…every once in a while there's a Marion Local, like this year, that pulls you back in and restores interest in the process.
I confess that baseball is headed in that direction, as well.  Travel baseball is the death knell of high school baseball as we've always known it.  There, I said it!
There is no community culture of baseball in small-town Ohio anymore – like there once was.  Spring weather sucks, Legion Ball is dead, and ACME is struggling to remain relevant.  So, if your dad and mom has $1,500 and their weekends free you buy your way onto a summer of interstate baseball, you make new friends, and you figure out how to end up at the same school…and just for kicks, see if you can win state next spring.  Meanwhile, the kid without $1,500, but who really wants to play, is left at home to figure it out…if he can.  And by the looks at a lot of local roster numbers this spring many of them can't, so they don't play at all.
But, I digress.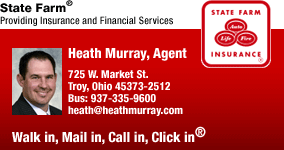 No, I haven't changed my mind.  In my view Huntington Park is easily the best tournament venue in the state of Ohio.  The weather is nice on the first weekend of June, things are centrally located in Columbus, and it's value-added when you consider the policy of paying one price and watching four games.  Plus, you never know what, or who, you're going to see.
I remember so well doing play-by-play with Joe Neves for the OHSAA network about eight years ago and listening to Joe struggle with the name of this kid playing outfield for Madeira.  Bentiendo…Benniendo…Bennimino…whatever!  Now, that same kid, Andrew Benintendi, is playing left field for the Boston Red Sox.
More, back in 2007 Joe and did the broadcast for WPTW when Ft. Loramie won the first of their two state championships with a tall skinny shortstop named Jared Hoying.  Now, Hoying is leading the Korean major leagues in home runs.
And since I'm traveling this week with the Ohio State Buckeyes, I'm sure I'll remind shortstop Noah West that just a couple of short years ago he was playing shortstop for Westerville in the state tournament.  Friday, he'll be playing against South Carolina in the NCAA South Regional for even higher stakes.
So yes, there's a lot of reasons for getting in your car and making the trip this weekend, to Columbus, and taking in the best baseball of the year.  No, it's not the most slick, or professional, and there's not a give-away, or Vaudeville, between innings like you get at a Dragons' game…but the Dragons and the Reds don't come down to the bottom of the seventh like Russia and Minster did last year for the Division IV title, either – or at least not very often, anymore.
But there is heart-felt reason for being there, and memories that last far longer than seeing the 23rd round draft choice go 0-for-four.  It's a beautiful venue and the tournament itself represents a work-in-progress opportunity to make spring sports as relevant as those played at the beginning of the year…when renewal is on everyone's mind and the anticipation of another, bigger year for football.
So yes, I've laughed and written in the past that I'm a shill for baseball, and I still am.  (Shill;  noun: 1. an accomplice of a hawker or gambler, who acts as an enthusiastic customer to entice or encourage others – Source:  Websters)  And, if you're one of those who sits on your hands while professing to love baseball you'd better become a shill, too, and quick…while you can.  And I sincerely hope that new OHSAA commissioner Jerry Snodgrass is just that…a shill for baseball.  Enough with the politics and trying to make everything thing fair.  Someone had better take up the cause for high school baseball, and do it quickly.
You see, as much as I like baseball, it's also my contention that high school baseball is an endangered species – like some of you claim about basketball, AAU, and the all-star teams that currently dominate Value City Arena for that state tournament.  Like basketball, we're not growing baseball, or a culture of baseball, we're growing the culture of the 'haves' in baseball, versus the 'have nots'…the ones who can't afford it.
Many have written to tell me that we don't need summer high school baseball like they do it in Iowa, because summers are already busy enough.  But Iowa kids that can't afford travel ball there are still playing on their high school teams in June and July…and growing in the sport.  And is that not why we're doing all this?  For the sake of the kids?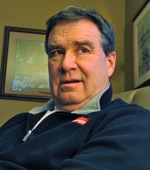 Make all the excuses you want, about budgets, scheduling, administration, family time, vacations…whatever.  Once upon a time we were told there was not cure for polio, or heart disease…or even cancer.  No, baseball's NOT that important, but the point is…where there's a will there's always a way.
And if you need a reminder of how good IT CAN BE…go to Huntington Park with your local team this weekend and see. Enjoy the sights, the weather, the value, the smell and sounds of baseball.  Look out there and see the next Andrew Benintendi, or Jared Hoying.
Still…the best OHSAA weekend of them all!