Seth Kinker and Tyler Cowles still had their say, but a cast of unlikely characters provided Ohio State with the extra boost needed to move on to the final four of the Big Ten tournament.
By Andy Anders For Press Pros
Omaha, Nebraska – Thursday's win against Iowa featured the "usual suspects" on this Ohio State baseball team.
Ryan Feltner, Seth Kinker, Tyler Cowles, Kobie Foppe, these are guys that have proven at various points throughout the year they can get it done when called upon. Those were the guys that got it done yesterday.
Today's 5-3 win against rival Michigan in the second round of the Big Ten tournament included a lot of contributions from guys you didn't see coming.
Who would have anticipated senior starter Adam Niemeyer, a pitcher who allowed nine earned runs in his last five innings of work prior to Friday, to go five innings with only one earned run against a team that hits .275?
Who would have anticipated senior first baseman Bo Coolen, a .258 hitter with power numbers Ozzie Smith would blush at, to send a 370-foot shot over the right field wall?
Who would have anticipated sophomore right fielder turned designated hitter Dominic Canzone to not only play through his thigh injury, but reach four times, steal a base and score twice?
Not many, but this team has defied guesswork through much of the season.
"We've gotten contributions from a lot of different guys at different times," coach Greg Beals said. "Matt Carpenter yesterday gets a stolen bag and a run and scored in a pinch hit situation, and Bo with the big hit today."   
One other key piece to the Ohio State victory that's been a struggle all season: infield defense. Shortstop Noah West and second baseman Kobie Foppe showed off as the double play combo Friday.
"Anybody that's followed us knows that we haven't played defense as well as we're capable of, as well as we need to to win games like today," Beals said. "Foppe made some really good plays out at second base, and Noah West has just been really good the last two days on defense."
Niemeyer fired four zeros in a row onto the scoreboard to start his day, striking out four batters in the process. The lone run he surrendered in the fifth broke a streak of 15.2 shutout innings by the Ohio State pitching staff.
"Early on, just try to get ahead, throw strikes, kind of set the tone for the team," Niemeyer said. "It's always nice when the defense is making plays."
Foppe and West certainly made their fair share of plays across three combined putouts and five assists, earned with sliding backhands and off-balance throws.
Run support started with a tad of deja vu on an RBI double by senior left fielder Tyler Cowles. The scoring in each of Ohio State's three tournament games started with base hits by Cowles. He's singled or doubled a run home.
The knock came in the middle of a four-hit string during the bottom of the third by the Buckeyes, starting with a Canzone double and ending with a Noah McGowan RBI single. This gave Ohio State a 2-0 lead.
Michigan's response came in the fifth. After doubling two batters earlier, freshman Harrison Salter scored on a sacrifice fly by junior center fielder Jonathan Engelmann.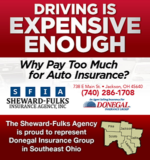 Then Bo Coolen proved how contagious hitting can be.
"[I] came in the dugout and told my guys, 'I'm gonna get us going right here,'" Coolen said. "Went out there looking for a pitch to drive and get something going to start our offense that inning, and luckily got a good piece and it went out."
After the longball, four additional Ohio State batters reached during a three-run sixth. Not the least of which was Canzone, who singled through the left side to move Noah West over to third, limping as he rounded first base. That didn't stop him from swiping second and scoring on a sacrifice fly by Cowles to make it a 5-1 game.
Again, this is a guy still listed as questionable for Friday morning's contest.
Senior Michigan first baseman Brock Keener singled home a pair off reliever Austin Woodby in the seventh. In the eighth, the Wolverines put a man on first with one out before one of the usual suspects did make an appearance for Ohio State, rest or no rest after three innings of work Thursday.
"Kinker might have opened the door on the bullpen and said 'I'm coming in,'" Beals said. "Your go-to guy in the bullpen, he says he can go? Your leadoff hitter, one of your go-to guys in your offense says they can go in a game like today? Trainer says you're not gonna hurt 'em any more, then they go."
Kinker struck out four of the last six batters and notched a five-out save to seal the victory.
The win was Ohio State's second straight in an elimination game. It moves the Buckeyes into the Big Ten's final four and a matchup against the bottom-half winner's bracket champion and number-one seed Minnesota. Beals felt it had even larger implications.
"It's a game that I feel like puts us in really good position for next week's tournament, the NCAA tournament," he said.
However, as they always have, Ohio State will take it one game at a time, per Beals. Or two, since they'll need to beat the Golden Gophers twice tomorrow to advance to the Big Ten championship game.