For four innings it couldn't have looked better.  Then, the inexplicable, as Tipp loses momentum and an early lead to drop the Division II district final to Hamilton Ross.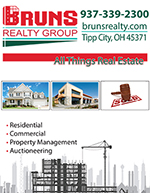 Mason –  For a team that had amassed a 25-3 record – for a team that had relied upon its pitching throughout the year, and back-to-back no-hitters in the post-season – it all turned sour in one inning Monday as Tipp City saw an early 3-0 lead evaporate in the fifth inning…and ultimately lost to Hamilton Ross (24-6) in the Div. II district final, 6-3, at Mason High School.
It was a head-shaker for those who had been there for the previous 28 games.  Tipp had been a team with the kind of pitching to make even the slightest of leads stand, and against all comers.  It had been just that dependable!  And it started out that way again on Monday.
Junior Kenten Egbert, who had pitched a sectional no-hitter just ten days prior, breezed through Ross in the top of the first, and the Red Devils staked him to a 1-0 lead in the bottom of the inning on singles by Cole Barhorst, Josh Riebe, and Egbert.
In fact, Egbert would breeze through the first ten hitters he faced before giving up a one-out single in the top of the fourth.
In the meantime…teammate Zach Losey padded the Red Devils' lead with a towering two-run home run to left field in the bottom of the third, over the 360 foot marker, driving in Egbert.  Their chances for a district title, Cahill's tenth in his three decades of coaching, looked good – really good.
But inexplicably, as good as Egbert (a junior transfer from Bethel High School) looked early, whatever he held over the Ross hitters seemed to vanish with his control in the fifth.
After retiring the first out of the inning, he gave up a double to the Rams' Ethan Hall, wild-pitched him to third, and Hall would then score on a sac fly to cut the lead to 3-1;  but it left the bases clear.
"From that point in the inning I thought (with no one on) there was no big deal,"  said Cahill.
Think again.
A walk, a pair of base hits, and a run scored signaled the sudden end of Egbert's day.  Cahill called upon reliever Ian Yunker.
Yunker inherited a 2 ball count on the Rams' Logan Fuller and could not throw a strike, walking Fuller to force in a run, and then walked the succeeding hitter to force in the tying run.  And before he could dial things in Ross had scored the go-ahead run on a strikeout and wild pitch…4-3.
Of course, another confounding element to all this was the fact of Tipp having left the bases loaded in the bottom of the fourth with two out when Egbert had struck out, missing a golden opportunity to add on.  And in the sixth…they doubled down.
Seth Clayton walked to lead off, was sacrificed to second, and then Cole Barhorst lined his second hit of the game to right field…but too hard to score Clayton from second.  With first and third occupied and one out, Riebe took a called third strike for the second out…and Cade Beam lined out to shortstop for the final out.  Five runners left on base in just those two innings, alone.
But still, they were in the game until the top of the seventh.  The first two Ram hitters singled and doubled to lead off the inning against the third pitcher of the day, Seth Clayton. And with the infield drawn in Ross centerfielder Trevor House hit a sharp one-hopper right at second baseman Troy Powers, who played it into a two-run error.  That made the score 6-3 and too much to overcome as Tipp went quietly in the bottom of the seventh.
"Baseball is a funny game,"  assistant coach Jim Johnson said as the teams stood in line to receive their respective district trophies.
But not so funny if you're Bruce Cahill, who once again was thwarted in his attempt to finally get to Columbus, and crown his brilliant career record with that long-sought state title.
"We hit some balls hard early in the game, but we should have had more (runs) out of those innings,"  said Cahill, trying to put the best face on another disappointing tournament loss.  "The sixth inning hurt because we have first and third with one out and you take a called third strike.  And that just kills you because a run in that situation is huge.
"But still, when Losey hits the home run in the third you think you're going to be OK because of the way Kenten was throwing.  But hitting was definitely our achilles heel this year.  We won a lot of games by low scores, 2-0, 3-0, and like that because our pitching has been so solid all year.  I just didn't think it would flip like it did today with the two guys we had in the game at the time."
Ross improves to 24-6 and moves on to play CHCA (Cincinnati Hills Christian Academy) on Thursday in the regional round.  The Rams had 6 runs on 7 hits and committed 2 errors.
Tipp retires their season with a 25-4 record on 3 runs, 6 hits, and committed one error.
"It's confounding,"  added Cahill.  "The fifth inning was just weird.  The first run scores on a a sac fly that cleared the bases, and from there we just couldn't get it stopped.  But two of the games we lost this year happened the same way.  We couldn't stop innings from unraveling like that with Vandalia, Troy, and today.  Big games?  You can say what you want.  Sometimes kids just put too much pressure on themselves."
Confounding after all these years, and yet Bruce Cahill, acknowledged by his peers as one of the best in the business, was able to smile about it as he left for the bus and the ride home.
Is there an urgency, or enough of an urgency after so many missed opportunities?
"Well, there is with someone like me because I've been at this for 35 years,"  he said.  "But the kids haven't been here for the past eight or ten years, so they don't know the history.  They'll recover and move on quickly."
And pausing for a moment, he added.
"You know, we lost so many great seniors last year I never imagined we'd have the kind of season we had, so that's a good thing."
And all because of the pitching, and much of it will return for next year, and yet another campaign.  One day?  Someday?
"Wait'll next year,"  fans of the old Brooklyn Dodgers used to say.
Confounding?
Try maddening!