A day after Purdue's Alec Olec was ejected and assumably suspended for throwing a batting helmet, the question posed at Bill Davis Stadium was…really, how terrible is throwing a helmet?
Columbus – In the ninth inning of Friday night's 4-2 Ohio State win over Purdue, the Boilermakers were trying to rally when rightfielder Alec Olund lined a leadoff double into right field.
The Buckeyes Dominic Canzone came up with the ball, hit cutoff man Bo Coolen, who in turn threw a strike to third baseman Conner Pohl who tagged Olund as he slid into third base, apparently ahead of the baseball.  But third base umpire Mike Shields ruled that Olund slid off the bag as Pohl held the ball on him…and called him out.  Olund exploded in disagreement.
In the passion of the argument the Boilers' senior took off his batting helmet and fired it against the ground. He was immediately ejected, and by Big Ten and NCAA rules stands to be suspended…probably for two games.  Olund, by the way, is one of Purdue's best hitters, with a .360 average entering the weekend's play.
In a day where safety at all costs, and good behavior, seems to take priority over hard play and high emotions in baseball, it raises the question as to whether suspension is a bit harsh for throwing a helmet.  Ejection, yes.  It happens every week in major league play.  But suspension seems a bit over the top.
On the premise of anonymity, players from both Ohio State and Purdue were asked Saturday their opinion.  After all, they're the ones most responsible for the outcome and the sanctity of the game.  So. is suspension necessary if you're thrown out of a college baseball game?
Alec Olund, himself, was unavailable, apparently told to spend the day at the team hotel.  But others were willing to share an opinion.
"It's not that big a deal to me,"  said one Boilermaker.  "It's just baseball.  Forget about it and play again tomorrow."
"Getting thrown out I understand."  added a Buckeye.  "But being suspended for that seems a little over the top."
But NCAA and Big Ten rules are adamant about players whose behavior is unbecoming to a standard (and no one seems to know whose standard it is) of fair play and player decorum.  In 2012, the NCAA instituted its current policy (which is long enough as to be taxing to read) for coaches and players who direct disputing behavior, insults, or traditional profanities at game officials in an attempt to curb such behavior and a trend of rising ejections.  That year (2012) alone, there were 600 ejections in Divisions I, II, and III baseball.  Since implementing the policy, ejections have actually risen…to 709 in 2017!
"It's not getting any better,"  said one NCAA official after the 2017 season.  And the NCAA is also quick to acknowledge that baseball should exhibit more respect between players, coaches, and umpires.  But baseball has said that since the game was invented in the 19th century, and legislative attempts to mandate better behavior have never fixed things.
"It's a passionate, competitive game where both sides are always looking for an advantage of some kind,"  said Doug Harvey once, the late National League umpire who passed away last year.  For his 30 years in the game Harvey was enshrined in Cooperstown before his death.
"Because of that,"  Harvey added,  "it's hard to have one (passion) sometimes without the other (behavior that crosses the line).  When someone has to go they have to go.  They cool off, and come back tomorrow."
Unless they physically make contact with an umpire.  Then, they get suspended, as the late Earl Weaver routinely did for bumping umpires during his days as manager of the Baltimore Orioles.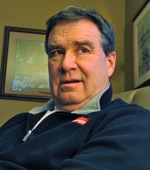 But rarely does that happen, including Saturday…which makes those who've grown up with the tradition of player-umpire arguments, questionable behavior, and ejections to ask the question.  Is something like throwing a helmet (when it's not at, or it doesn't hit someone) enough to warrant being suspended?
"I guess they think you have to start somewhere,"  said someone around the batting cage on Saturday.
Actually, they started about 150 years ago.  And while attempts to market and popularize the game have been enormously successful during that span, the issue of mandating society's desire for squeaky clean behavior by the participants has not…while the game continues to grow, in spite of itself.
Sometimes better…to leave well enough alone?