This one had about everything: a hallmark win for Coach Greg Beals, a new record for closer Seth Kinker and some things you just generally don't see.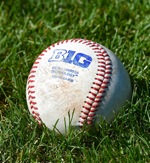 COLUMBUS – Sometimes, it's just your night. That's the way it was Friday at Bill Davis Stadium. The night belonged to the Buckeyes and in more ways than one.
First, they beat the Purdue Boilermakers, 4-2, winning an important Big Ten game and the first game of a weekend series.
Beyond that, the Bucks win ended Purdue's 13-game winning streak, the longest active winning streak in the country.
The win also marked a milestone for Coach Greg Beals. It was career win No. 500, and there was more.
Senior reliever Seth Kinker made the 103rd appearance of his career setting a new Buckeye record, surpassing the career appearances record formerly held by Trace Dempsey.
In addition to all this, they played some pretty gritty baseball, running their record to 32-16 overall, and 12-7 in the Big Ten.
Purdue goes into Saturday's game 29-17 and 13-5,
"They're obviously playing tough," Beals said. "They come in winning 13 straight and we were able to snap that. We played a really good ballgame tonight."
At first, Beals seemed reluctant to talk about his personal achievement, choosing instead to discuss the game. But with some prodding he addressed his feelings.
"Five hundred wins means you been around a little bit," he said, almost reluctantly. "Sixteen years. Eight at Ball State and eight here…I learned a long time ago from my high school coach, Coach (Tom) Randall, that you win with people. I'm certainly a product of that… I've reaped the benefit of that. My 500th win is for everybody who has been a part of that."
This game was apropos of those sentiments. Several played an important role in the outcome, starting with pitcher Connor Curlis.
Curlis admittedly didn't have his best stuff and hasn't for the past few outings, but if I ever saw a pitcher demonstrate extraordinary composure, he did and in the first inning.
With one out, he walked Nick Dalesandro and Skyler Hunter. Then, Curlis was called for one balk and then another, both called by first base umpire Joel Hospodka.
"He didn't say anything to me," Curlis said. "That was what was so frustrating. He didn't explain anything…nothing."
At that point, Dalesandro took an enormous lead off third and after two jumps, broke for home. Curlis finished his pitch. Jacob Barnwell put down the tag. Dalesandro was out and the run was saved. Curlis struck out the next hitter to end the inning.
After surviving those unlikely events, Curlis yielded Purdue's first run in the second on a single by Ben Nisle, a sac bunt and a single to center by Alec Olund.
From that point on, Curlis used a little guile and some decent stuff to shutdown the Boilermakers the next four innings. The junior lefty allowed just three hits. He threw 113 pitches, a career high, struck out three and walked four, and was called for a third balk in the third.
"He (Hospodka) said he was not coming to a discernible stop," Beals said. "I said, 'This is his 13th start. He hasn't had a balk called all season. What's different tonight?' He said, 'All I got is what I got tonight.'"
The Bucks took the lead in the bottom of the second and got it with the bottom of the order.
With one out Dillon Dingler, hitting in the six-hole, singled to left and went to second when Barnwell drew a walk. Bo Coolen, who drew a start at first and turned in a couple of nice defensive plays, hit a sharp single to right, scoring Dingler to tie the game. Barnwell went to third and scored when Noah West put down a bunt that stretched the right side of the defense, allowing Barnwell to score without drawing a throw.
The Bucks could not capitalize on a pair of singles by Tyler Cowles and Barnwell in the fourth, but picked up a pair of runs in the fifth.
Kobie Foppe hit a one-out single up the middle and advanced to third on Noah McGowan's double to center. Conner Pohl drew a walk to load the bases. Cowles' singled to left scoring one run. Dingler followed with a chopper back to the mound and McGowan was out at the plate.
But with the bases loaded, Barnwell worked a walk and Ohio State was up, 4-1.
Kinker, who shows no signs that there is a bottom to his energy, his enthusiasm or his stamina, pitched a scoreless seventh but ran into a little trouble in the eighth.
"You would like not to have to go three with Kinker," Beals said. "But we've been doing it. So, why not do it. You got to win. You got to win on Friday night."
He gave up a single to start the inning. At that point, Barnwell was called for catcher's interference, putting runners at first and second.
The next hitter, Jacson McGowan, hit a screamer back to the mound. Kinker gloved it but was knocked off-balance and had to go to first for the out, rather than attempt the double play.
"That ball was hit hard," Kinker said. "I couldn't get a handle on it. That was unfortunate but we held 'em to that one run."
The Bucks turned some nice defensive plays throughout the night, something they don't always do. Coolen made several digs on low throws. "Bo Coolen played a really, really good first base today," Beals said.
Pohl made a diving catch at third base in the third inning. West handled Jackson McGowan's hard grounder to his left, also in the third; and Barnwell's tag at the plate in the first to cut down a run was key.
But the play of the night started the ninth. Olund hit a drive to right that Canzone ran down and threw to Coolen, who topped his night with a dead-on peg to third. Pohl gloved it. Tagged the runner and hung on to the ball. Olund was out by a whisper. The umpire ruled he came off the bag and was tagged out.
Olund slammed his helmet to the ground in protest and was ejected. Kinker retired the next two hitters routinely.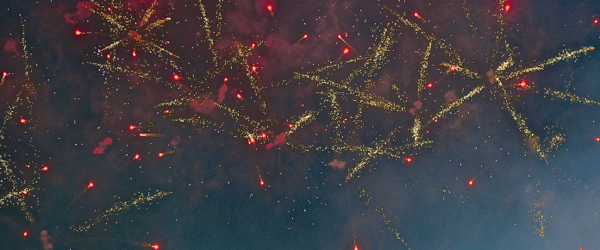 The game was over and Kinker had taken his place was in the Ohio State University record book. He smiled. He tried to say the right thing, the appropriate thing. It was not an easy thing.
"Just getting that win," he said, "breaking that streak for Purdue, that's the thing. It's very humbling to be able to call myself the career leader in appearances, but really it's also one of those things that
I'm just happy to go out there and perform…"
Sometimes it's harder to talk about success than to achieve it.
But after all this: records set, three balks, a catcher's interference, a bang-bang play at third that led to a player ejection, there was more for this crowd of 1,895, the biggest crowd to see a game at Bill Davis Stadium this season.
They had fireworks, lots of them. The crowd lingered and Beals had yet another reason to smile.
"We don't usually win on Fireworks night," he said.
But sometimes it's just your night.