This time they could not find a way to climb back in a game, and an uncharacteristic performance by Ryan Feltner made it all the more difficult and all the more worrisome.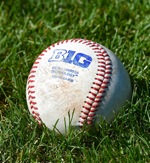 COLUMBUS – Over the course of nearly 50 games the 2018 Buckeyes have earned a reputation as a scrappy bunch seldom out of a game and frequently successful at climbing out of a hole.
But sometimes the hole is too deep, the bottom caves in late and the climb just too steep.
All this was the case Wednesday afternoon when Campbell, the Big South Conference leader, dropped Ohio State, 13-8. They did so taking an early lead and then capitalizing late on a shockingly atypical relief performance by Ryan Feltner.
The loss drops OSU to 31-16 and comes 48 hours before a Big Ten weekend set against Purdue.
The Boilermakers are 13-4 in conference play, leading Ohio State 11-7 by 2 ½ games.
Just as they did Tuesday night, Campbell came out swinging. Starter Jake Vance plugged Matthew Barefoot, who took second on a sacrifice bunt.
Before he was settled in at second, Jeff Hahs ripped a two-run homer to left staking the Camels to a 2-0 lead.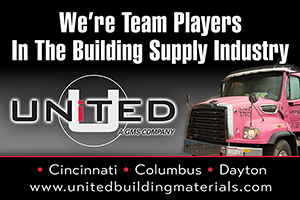 Vance got out of the inning without further damage, but the Buckeyes were in the familiar position of digging their way out of a hole.
Dom "Barrel" Canzone doubled to left and stole third. Kobie Foppe flied out to left but short enough that Canzone was frozen at third.
Tyler Cowles hit a slow ground ball to short good enough to score Canzone and make it a one-run game (Campbell 2-1).
Pitching didn't rule the early going. Vance, who generally thrives on his fastball/change-up mix, wasn't on early. The Camels got him for another run in the second.
Kyle Mehl singled and took second on a wild pitch. Matthew Barefoot's base hit to left field was good enough to score him. It was 3-1 Campbell.
OSU got a lead off walk from Dillon Dingler to start the second and Brady Cherry hit for Jake Vance in the DH slot. That backfired. Cherry grounded into a double play.
Jacob Barnwell, the next hitter, singled up the middle, but he was out attempting to steal second.
Vance made it through just three innings, but down 3-1 Bucks Coach Greg Beals pulled him and went to Thomas Waning. Campbell was not stymied.
The Camels reached Waning for one run in the fourth and three more in the fifth. Waning gave up five hits including a two-run triple by Tyler Anshaw in the fifth. Waning worsened his position by hitting two batters.
By that point—through the fifth—Ohio State was down 7-2 and the hole was getting deeper as the afternoon wore on.
The Buckeyes kept nicking away at Campbell but could not sustain a rally. Tyler Cowles homered in the fourth for one run and doubled and scored in the sixth.
But the Buckeyes were down, 8-3, time was running short and the offense was showing few signs of mounting a comeback.
They came to life in the eighth. Foppe reached on an error. One out later, Pohl singled to left. With runners at first and second, Dingler walked to load the bases.
Malik Jones pinch-hit and singled to third, scoring Ohio State's fourth run of the game. Then came a wild pitch and it was a three-run game, Campbell 8-5.
Bo Coolen's sacrifice fly scored the third run of the inning and Ohio State was within two with still another chance to catch Campbell.
Lefty Andrew Magno had held the Camels in check in the eighth, but Beals went to starter Ryan Feltner for the ninth.
Feltner, normally the Buckeyes Saturday starter, encountered all sorts of problems. He was touched for a lead off single by Ty Babin, who went to second on a passed ball, to third on a wild pitch and scored on another wild pitch.
Feltner then walked Mehl on five pitches and hit Barefoot. Hahs was hit by a pitch and then came the big blow, a grand slam by Christian Jones.
Campbell had put up five in the inning. The Camels were up, 13-6, Feltner was out of the game after a dreadful outing and Ohio State was looking at seven-run deficit. They got a little back in the ninth. Pohl busted a two run homer, but it small consolation.
This one got away in the beginning and at the end.
It was a less than inspiring performance with another testy weekend of Big Ten baseball coming up Friday-thru-Sunday at Bill Davis Stadium.