Seven errors, eight walks lead to uncharacteristic pedestrian outing for Troy in loss to Lakota West.
Troy – Forgive Troy High School baseball coach Ty Welker if he didn't feel like celebrating on Cinco de Mayo.
An uncharacteristic outing by his Trojans baseball team left him feeling … well … a little loco.
Seven errors, eight walks and a hit batter amounted to enough miscues to fill a sombrero. Lakota West took full advantage for a 13-7 win in the non-conference game at Market Street Field. Troy entered the game averaging a little under one error a game. They averaged one per inning Saturday.
"We feel like the worst part about today was it wasn't really us," Welker said. "It's not us. It's not been us. Hats of Lakota West. They did what they're supposed to do and executed when they needed to execute. I feel like that was a bad day there."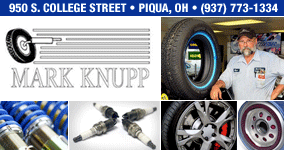 Troy led 2-0 after two innings on Keiran Williams' RBI sacrifice fly and Matt Bigley's RBI single. Troy starter Chase Weaver (3-1) was consistently high outside the strike zone and it caught up to the Trojans (16-7) in the third.
Lakota West (15-10) scored four runs on three walks, an error and two singles. A walk – followed by an RBI single – and a pair of one-out walks loaded the bases. Lakota West's Connor Schultz hit a grounder to shortstop for what could have been an inning ending double play. But the ball was bobbled and dropped for a 2-2 tie. Aiden Reverman followed with a bunt back to the pitcher's mound. But as Weaver fielded the ball and looked to first he saw no one covering, allowing West to lead 3-2. A squeeze bunt made it 4-2.
In the fifth, Troy trailed 4-3. A dropped fly to right put Reverman on with one out. After a ground out, Lakota West followed with a pair of singles for a 5-3 lead. With two outs and two runners on, Weaver induced a pop fly in shallow left field. Both the shortstop and left fielder had a play on the ball – as both West runners circled the bases with two outs – but neither could glove it for the 7-3 deficit.
In the sixth, Troy's defense left third base open after a bunt single allowing a West runner to round second and sprint to third. It contributed to another four-run inning and 11-6 Lakota lead.
Troy trailed 4-3 after four innings and 7-6 after five innings. But Lakota West scored six more times the final two innings. In the sixth they put the first six batters on with five singles and an error.
Lakota West had 13 hits, made two errors and left 12 on base. Troy had 14 hits, had seven errors and left five on base.
"We had 14 hits," Welker said. "But when you walk as many guys as we did early in the game and you boot a ball and can't catch fly balls … we're never going to compete the rest of the way out with teams we have to beat by giving them extra runs.

"We have one injury so we have a few guys out of position but that's not an excuse. We've always been a team that says next man up. Whoever is out there needs to get the job done."
Weaver allowed four runs on three hits in four innings pitched. He walked seven and hit a batter. He struck out three, including the final two hitters in the first inning after walking the bases loaded.
"His struggle all year has been too many free passes. He just throws too many pitches," Welker said of Weaver, who unofficially threw 84 pitches (42 of them for balls). "He has to be a guy that throws strikes and gets ahead of the batters. … We're not good enough to do that. We have to execute on the mound."
Lakota West put the lead-off batter on base in every inning but the fourth.
Weaver went 3-for 3 and Jake Daniel went 3-for-4 to lead the Trojans. Brandon Emery had two hits and every Troy batter had at least one hit. Matt McGillivary, Emery, Daniel and Williams all doubled. Williams had two RBI and McGillivary, Daniel, Adams and Bigley each had one.
"We scored seven runs and weren't really in that game in my mind," Welker said.
"The disappointing thing is we have the program in position that we can have Lakota West come to Troy. I've been around this town a long time. I can tell you that's probably the first time a Lakota West has come to Troy. These Cincinnati schools will play us because they know we're a quality program. That's the thing you hate. You do everything to get (teams here) then you don't show up on game day. … You can't put those teams on your schedule and not show up. Those are tournament teams. Those are teams you'll have to beat in a district final or beyond. We have expectations to be in those games."
Troy travels to Centerville 5 p.m. Monday to end the regular season. Troy then hosts the winner of Fairborn and Xenia in the Division I sectional tournament on Thursday. Fairborn and Xenia play Tuesday.
Welker doesn't want his team to forget Saturday's loss or treat it as one of those days. He wants this one to stay fresh in the Trojans' minds.
"We talked about making sure we understand the situation," Welker said. "We're disappointed in what we did. We don't put this behind us. … We're probably not as athletic as the team we just played. The teams we're going to face as we get deeper in the playoff, we're not going to have a Division I (recruit) throwing on the mound. We have to out-tough them, out-compete them, be mentally tough. We have to do those things that other teams may not have to do. We have to be a team that fights and scraps through games and wins that way. We're not going to just show up and out-athlete teams.
"We have such high expectations. They haven't given up. They surely expect great things of themselves. … This is as good of a Troy team I've had since we've been here. These guys do care. They hate losing. I've had teams that didn't hate losing as much as they wanted to win. You have to hate to lose and these guys hate losing."
And maybe that will lead to a string of tournament wins. And cause for celebration.