The Bucks won the series opener against Illinois in a manner all too familiar – crooked numbers from the bats and a dependable finish from their bullpen.
Champaign, Ill – It was a perfect backdrop…to a perfect night for baseball.
Game-time temperature was 74 degrees – shirt sleeve weather – as the Buckeyes opened their three-game series against the Illinois Fighting Illini Friday with a 6-5 win at Illinois Field.
How they did it, though, would stress your heart in an all-too-familiar fashion.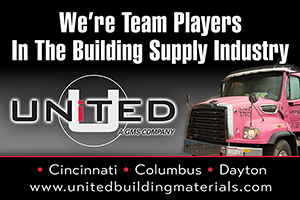 They staked starting pitcher Connor Curlis to an early 1-0 lead in the top of the first on back-to-back two-out doubles by Noah McGowan and Conner Pohl…only to see a throwing error by McGowan in the bottom of the first facilitate an unearned Illini run that tied the score at 1-1.
Curlis, who seemed to search for his command at the outset, settled down to pitch a scoreless second and third innings.
In the meantime shortstop Noah West ignited an Ohio State rally in the top of the third with a leadoff single.  Dom Canzone followed with a base hit to left.  Kobie Foppe, who's as hot as anyone in the lineup over the past two weeks, lined a single to left that scored West.  Noah McGowan singled to right, scoring Canzone.  Conner Pohl sacrificed, moving the runners to second and third and that brought Dillon Dingler to the plate.  Illinois starter Andy Fisher hit Dingler to load the bases again.  And after Tyler Cowles struck out for the second out, Brady Cherry lined a double to right scoring McGowan and Foppe.  But before Illinois coach Dan Hartleb could get Fisher out of the game, Dingler scored on a throwing error.  Just like that it was 6-1, Buckeyes…on the kind of inning that you just don't see (or haven't seen this year) from Illinois baseball – 5 runs on 5 hits and an error.
Curlis managed the lead through a scoreless third, but gave up a single run in the fourth on double by Doran Turchin, who then scored on a pair of ground outs.  6-2…Ohio State.
After a scoreless fifth by the Buckeyes, Illinois came pounding again, scoring three more runs on a home run by shortstop Ben Troike, a walk to Bren Spillane and a triple by Mike Massey that scored Spillane.  A batter later, Massey scored on a ground out by DH Mike Michalak (no relation to OSU's Kyle Michalik).
It was 6-5 after another scoreless three outs by the Buckeyes and Curliss came back out for bottom of the sixth.  Illinois' Zac Taylor promptly greeted him with a single.  Taylor was thrown out attempting to steal, but when Curlis then walked catcher Jeff Korte Ohio State coach Greg Beals came to get Curlis and summoned Kyle Michalik from the bullpen.
Michalik gave up a single to the first man he faced, third baseman Grant Van Scoy, putting runners at first and second;  and before you could say, 'We really could use a double play', Michalik threw one to leadoff hitter Jack Yalowitz who tapped, tailor-made, to Noah West.  West stepped on second base and fired to first to end the inning.
For all intents that finished the game.  The Buckeyes could manage nothing offensively through the final three innings, notwithstanding a pair of singles in the top of the ninth by Foppe and Dingler, but nothing came of it when Tyler Cowles grounded out for the third out.
But what it did set up was a text book relief appearance in terms of efficiency by Seth Kinker, who entered the game in the seventh and retired the final nine outs on a mere 25 pitches.  The Huntington, West Virginia senior has made a habit of multiple-inning saves in 2018, but none better than this.
Kinker faced nine hitters, struck out two, and walked none to record his 10th save of the season in his 100th appearance as a Buckeye.  But there had to be some drama, as the ever-dangerous Illinois batting order loomed in threat to that razor-thin one-run lead.  Kinker was unfazed, pounding the strike zone with one sinker, and one slider, after another…the final out of the game coming from Yalowitz on a harmless ground ball to first baseman Bo Coolen.
"I think I want to smoke a cigarette before we talk,"  joked a relieved Greg Beals afterwards, as an impressive Friday night fireworks display boomed beyond the center field wall.  What he was alluding to was…his bullpen – Michalik and Kinker – and the tension of turning back one of the Big Ten's most dangerous lineups for four scoreless innings to preserve a win while giving up just one hit!
"It's always big to win on Friday night,"  he said over the rockets red glare.  "We had that one big inning in the third.  We were able to execute some things – we had a hit-and-run, a sacrifice bunt, and we got a couple of big hits (Foppe, McGowan, and Cherry).
"But we also got some big plays on defense.  I thought our outfield played well, and we got that big double play ball out of Michalik to end the sixth (with runners on first and second).  And then Seth Kinker came in and just shut things down."
Curlis pitched into the sixth to gain his sixth win for the year against three defeats.  He was less than efficient – he gave up 8 hits and four earned runs, but in typical Curlis fashion…he competed.
"I actually thought he pitched pretty well because they've got a good lineup,"  said Beals.  "They got some big hits and we had the error in the first which put a run on the board…but it also ran his pitch count up.  What should have been a 15-pitch inning turned out to be a 31-pitch inning.  So for him to pitch into the sixth – for him to get us to Michalik and Kinker – I thought he pitched pretty well, and better than his last two times out."
Before 3,227 Illinois partisans wearing 'victory orange', it was a great way to start a series in a place where it's hard to win.  The wind blows out constantly in Illini Field, and someone joked Friday that the cemetery behind the left field wall is where visiting pitchers go to die.  If that's the case, credit Kyle Michalik and Seth Kinker for tempting fate and staving off the ghostly influence of hall famers like Lou Boudreau and Red Grange, both Illinois legends.
Ohio State improved to 29-14, and 10-6 in Big Ten play;  while Illinois dropped to 26-15, and likewise, 10-6 in conference games.  The Buckeyes had 6 runs on 11 hits and one error;  Illinois had 5 runs on 9 hits and one error.  Ohio native Andy Fisher (from Bowling Green) took the loss for the Illini.
They'll play the second game of the series on Saturday afternoon at 3 pm, with righthander Ryan Feltner taking the mound for the Buckeyes.
Other Notes:  The hitting stars for the Buckeyes included Noah McGowan, who edged his average back near the .400 mark with a 2-4 night.  He also drove in his 50th run.
Likewise, Kobie Foppe collected another 2 for 4 night and pushed his average to .341.  Dom Canzone went 2 for 5;  and Noah West had his best night since the Penn State series three weeks ago with a 2 for 4 night and hit the ball hard three times.
Kinker's save was his tenth on the season and his three innings of scoreless relief dropped his earned run average to a Big Ten best 1.01.  Big Ten hitters are hitting just .203 against the Buckeyes' ace, second best in the conference to Michigan's Ben Dragani (.190).