Minnesota came out to have one of their best nights of the season…while the Buckeyes had one of their worst.  In the end, it led to an 11-1 defeat in game one of the weekend series.  But, "It's only one game."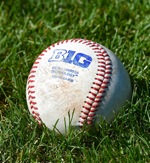 Columbus – There was not a great deal to say following Ohio State's game here Friday night at Bill Davis Stadium.
Minnesota, ranked 21st in the country, flat handled the Buckeyes in every way and in every aspect of the game. Final score: Minnesota 11, Ohio State 1.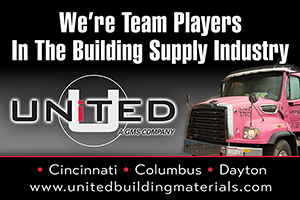 It was Ohio State's worst loss of the season (in run differential) and came one week after the Buckeyes took two of three games from Indiana, then ranked No. 8 in the nation.
Following that series, a great deal was said about earning national recognition, earning respect and playing with an attitude. As closer Seth Kinker put it, "Playing with a chip on our shoulder."
Nevertheless, the Bucks did not crack the Top 25 polls, and this was not a step in that direction.
"It was one game," said OSU coach Greg Beals. "One game. They were really good tonight. They played great defense and they hit the pitches they were supposed to hit…Of course, we didn't challenge them much.
"It was one game, one game they played really well and one game we played really bad. Some times baseball can be that simple…Tomorrow is going to be a whole different ballgame."
Some times simplicity requires elaboration. This was one of those occasions.
The Golden Gophers (27-11, 10-2) had 14 hits, twice as many as OSU. The Bucks committed three errors, leading—in part—to five unearned runs.
Minnesota, meanwhile, played flawless defense, impressive defense. They turned two double plays and in the first, when OSU scored its only run, Gopher left fielder Riley Smith turned in a gem to end the inning.
He fielded Dillon Dingler's single and threw a seed to the plate where catcher Eli Wilson tagged Noah McGowan to end the inning.
From that point on Ohio State failed to mark against starter Reggie Meyer, who worked eight innings and picked up his fourth win of the season. The Buckeyes had one hit in four of the last eight innings and were hitless in the remaining four.
Bucks starter Connor Curlis, on the other hand, struggled from the gate. Early on and uncharacteristically, he appeared to be feeling around for the strike zone. He never found a rhythm or hit his stride.
"No command of his fastball tonight," Beals said. "He just didn't have his command and didn't hit too many off-speed pitches either…In 14 starts during a season, they (pitchers) are going to have an outing when they are lights out and they are going to have an outing when they are terrible. This was Curlis' one (bad outing)."
Curlis lasted only three innings. He gave up seven runs (five earned) on eight hits and a walk. He threw 78 pitches, 47 for strikes. He gave up solo home runs to open the second and third innings by Cole McDevitt and Terrin Vavra, respectively, and was tagged for a total of five extra base hits.
McDevitt's homer typical of OSU's night. Minnesota's first baseman hit a towering foul ball just off first base. Conner Pohl tracked the ball, fought a high ceiling but dropped the ball. True to baseball lore and given a reprieve on the error, McDevitt belted a home run.
One out and a hit batsman later, Dillon Dingler fell victim to a bad read and that high sky, for the second error of the inning.
"There was a quality start on one side and not a quality start on the other," Beals said. "Sometimes that's the difference in the game."
The most discouraging aspect of the game for Ohio State was that it seemed Curlis' bad start rubbed off on the rest of the team.
Beals would not comment on that assertion, but he did not dispute it, either. Whatever the case, Minnesota's Meyer made the Buckeyes look listless.
"We got whupped tonight," Beals said. "But we are 27-and-12 (8-5 in the Big Ten). We're a good baseball team and we got two more games to play (this weekend)."
While there was a general conclusion around Bill Davis Stadium that Minnesota, despite its lower ranking, was better than Indiana, Beals would not touch the topic.
"They're good," he said of Minnesota, "but I want to see the next two games."
Beyond Curlis, Ohio State went to Austin Woodby, who held the Gophers scoreless in the fourth and fifth innings. Jake Vance followed and had troubles of his own.
He gave up four runs in the sixth, when he allowed four hits and threw two wild pitches—on successive pitches–and McGowan was charged with a throwing error, the Bucks' third miscue in the game.
Vance settled down and faced one hitter over the minimum through the last three innings. But by that time the damage was done, and so with it went a measure of the vim and vinegar that came with last week's showing against the Hoosiers.
It's true as Beals said that a baseball season takes inexplicable turns. A team that runs the table is just as apt to get whacked 13-zip at some point.
As they say, "That's baseball."
That's also a convenient bromide when a team fails to meet expectations.
Beals is absolutely correct. One loss—no matter how thorough the beating may be—does not define a series or a team. But it can be an indicator and indications must always be weighed and never wholly regarded as inconsequential.
In any event, the Buckeyes are back on familiar ground. Last weekend, they dropped the opening game of the Indiana series, 4-0, and came back to win two in a row: 5-4 and 6-5 in 12 innings.
Ryan Feltner, 4-2, 4.39, gets the start for Ohio State Saturday afternoon. It's a 3:05 start.
Minnesota enters play having won two of three games in their last six series.