Nobody's talking about them, and that's fine with the 2018 Buckeyes.  Their Sunday win in extra innings spelled a series win over the #8 team in the country, and they're content to either hunt, and be the hunted.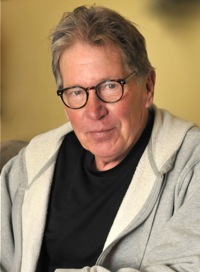 COLUMBUS—The smart money was on Indiana. The pollsters, those who set in judgment on such things, figured the #8 (nationally) Hoosiers would roll into Bill Davis Stadium and stroll away with a weekend series, perhaps a sweep.
After all, the Hoosiers pitching staff led the nation in ERA (2.39) and their offense sat atop or near the top in the Big Ten in most categories.
Well, the smart money was off, way off, failing to recognize that the Buckeyes are playing tough and just maybe, a little angry.
The Buckeyes took the Hoosiers, 6-5, Sunday afternoon on Noah McGowan's two-out double in the 12th inning, claiming two straight games and the weekend set from Indiana.
McGowan's game-winner, his third hit of the game, scored Kobie Foppe from first and set-off a dog pile along the third base line that extended into left field and expressed much about this game, this weekend and something most important about this team.
"What about Noah McGowan, the guy who hit that ball to right field to win it," said OSU Coach Greg Beals. "I think he melted into my arms in the outfield after the game. He was emotionally charged. It was a great moment between him and me."
The pain and the lessons of the 2017 season struck McGowan more deeply than most and proved costly. It also led to a bond with Beals that has served as the cornerstone for what, thus far, is an impressive individual performance.
McGowan leads the team in batting average (.404), hits (61), home runs (eight), RBI (47), slugging percentage (.689) and on-base percentage (.475).
"Noah wants this to be his story, not last year, and kudos to him for making this his story," Beals said, "and being such an important part of this team."
The base hit Sunday afternoon will certainly be a page to remember for the taciturn McGowan.
"I got a slider up, outer third (of the plate)," he said. "I just tried to hit it hard somewhere…I was watching to see if Kobie (Foppe) was going to score…That was fun. It was a good feeling, real good."
Winning is always a good feeling especially when the win total is nearing 30, but this was more, much more for the Buckeyes.
"Baseball is always fun," said Tyler Cowles, who tripled and scored in the second inning and drove in the fifth and tying run in the eighth. "But today was really fun…We had to earn every single run we got today and yesterday (in a 5-4 come-from-behind win). This weekend showed we can play with anyone in the country."
Cowles was almost matter-of-fact in that regard. Beals was downright edgy.
"We wanted to make a statement this weekend, that we can play and we can play at a national level," he said. "That's a good ballclub. I hope they are the eighth-best team in the country. If that's the eighth-best team in the country, I like where we are.
"We've talked about it. The character, the fight that is in this team, I love it…These guys are fighting for respect. I talked about making a statement. Hey, you look at social media, nobody has said a bleeping word about Ohio state all season long.
"We're sitting at 27-and-11 and just took two-out-of-three against one of the top teams in the country—apparently—and hopefully—we did make a statement.
"If we didn't and nobody talks about it, we don't care," Beals concluded. "Fine. We'll just keep doing what we are doing and play with a chip on our shoulder."
It was a drop-the-mic moment, no question about it, a major league walk-a-way, and if you can't already tell, the chip is already intact. Make no mistake. That chip is fueling their game.
Seth Kinker, who earned his ninth save of the season Saturday night with two innings of shutout ball, worked a season high 5.1 innings Sunday entering the game in the seventh with two outs and runners at second and third. He hit the first batter he faced to load the bases, but ended the inning with a routine fly ball to Dom Canzone in right. He gave up two hits, did not walk a batter, earning his fifth win of the season.
"I don't know what more I can ask him to do and he responds," Beals said. "He's a competitor, man….I'll take him on my side whatever needs to get done. Anything."
Kinker is competitive and he's direct. Saturday night he said the Buckeyes were playing for a respect they felt they deserved but did not receive.
"They better respect us now," Kinker said. "There at the end of the game, Barney (catcher Jacob Barnwell) said, 'We should be ranked now.'
"I said, 'I hope not, Barney. I kinda like being disrespected.' The talent we have and the fight is unmatched. You don't find that in a lot of teams…That's who we are and that's what is important. We rely on one another and we count on one another…Even if we are not respected, it's not going to change the way we go about things."
IU put a run on the board in the second to take the lead. Cherry's third home run of the season put the Bucks up, 2-1.
The Hoosiers scored two more, charged to starter Adam Niemeyer in the fifth, but OSU tied it up in the bottom of the inning. They scratched out a run on an error, a walk, a fly ball to center, a bunt and McGowan's soft single to short-center.
IU made it 5-4 in the seventh. They had four hits—two coming against Kyle Michalik and two against Griffan Smith, but managed just a run when Kinker doused the rally.
He held IU in check. Ohio State pitching stranded 14 baserunners until the game came McGowan's way.
"We rely on one another," Kinker said. "We believe in one another…People are going to target us now and we've got to be ready for that. If people want to keep on disrespecting us, that's fine too.
"We got a logo everyone knows. It's right there on our jerseys for everybody to see every single day…If they want to overlook us, let 'em do it. We'll be ready."
It was Kinker's turn to "Drop the mic."