The Buckeyes overcome an early 4-0 deficit – with pitching, some offense, and drama at the end – to even the weekend series with #8 Indiana.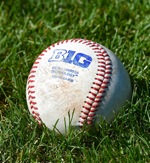 COLUMBUS—Someone of position here should erect a large billboard just outside Bill Davis Stadium. It should bear a message in giant letters for all to see. It should say: Nothing here comes easy.
The 2018 version of the Ohio State Buckeye baseball team has established an identity over the course of 37 games, most recently with a 5-4 win over No. 8 Indiana Saturday afternoon.
These Bucks can flirt with self-destruction and still get the job done. They can shoot themselves in the foot—repeatedly—and still stagger home with the goods. They are a study in resiliency, a bunch that—more often than not—survives its own foibles and flaws, as well as the skills and challenges presented by their opponents.
This ability, which by the way requires considerable talent, has led the Buckeyes to 26 wins and 11 losses. The win over Indiana gave Ohio State a split in the first two games of this three-game series, and a 7-4 record in Big Ten play.
"It was a 'must' win," said Bucks closer Seth Kinker, one of several who played an instrumental roll in the outcome of the game. "There was no way we could let them come in here and sweep us or take two straight and the series. We couldn't let that happen."
Ohio State coach Greg Beals referred to the game as "vital" after Friday night's 4-0 loss and a "character win."
"We weren't going to shutdown," Beals said. "We just can't. We've worked too hard…on and off the field. It was a very strong statement by our team today.
"It was a good win," he added. "It wasn't pretty that second and third inning but that says a lot about our ballclub, that we survived the second and third innings.
"And that (starting pitcher) Ryan Feltner survived, putting up that zero in the third with bases loaded and nobody out: strikeout and double-play ball. That was huge…It gave us some momentum and we were able to inch back in the game."
Noah McGowan, who provided the game-winning run in the seventh with a solo homer to left, his eighth of the season, described the Buckeyes approach this way: "We're good at working through things… After last year, we don't let things bother us. When something goes wrong, we just keep playing, trying to stay focused, thinking we're still in it."
Things definitely went wrong Saturday afternoon, but those who saved the game were many and it began with Feltner. He sailed through the first inning, retiring the Hoosiers in order but then came trouble and not all of his own doing.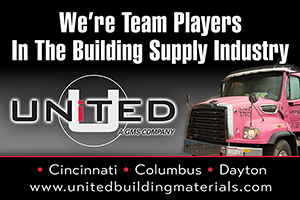 With one out in the second Scotty Bradley singled to right. Next came Matt Gorski, who hit a shot down the left field line. Bradley scored from first and Gorski—forcing a play—broke for third. Tyler Cowles made a nice throw to shortstop and cut-off man Noah West, but when West turned to throw to third, there was nobody home. McGowan was out of position. Gorski later scored when Sam Crail bounced back to the mound but Barnwell did not handle Feltner's throw to the plate.
When the inning concluded, the Hoosiers had sent 10 hitters to the plate. There were four hits, a walk, a hit batsman and Barnwell's error.
It was 4-0 Indiana. Only two runs were earned, but if numbers told the story, the game was over. The Hoosiers stood 18-2 when they were first to take the lead.
Feltner was boiling when he arrived at the dugout.
"I showed some frustration I probably shouldn't have," he said. "I was upset when I came into the dugout, but Seth (Kinker) talked to me a little bit and got me calmed down. I got back on the right track.
"It's hard to deal with stuff like that (errors and mistakes), but I feel like I have gotten a lot better at it…It does light a fire under you though. It made me want to go back out there and put up zeroes."
OSU answered with two runs in the bottom of the inning on doubles by Dillon Dingler and Barnwell, and a single by West.
From that point on, the game changed. Feltner gathered himself and pitched a scoreless third, fourth and fifth before Griffan Smith got the ball with one out and one on in the sixth.
Smith, OSU's "bridge" lefty, got two critical outs and threw a scoreless seventh. "Those were five big outs," Beals said. "He came in and executed. Huge outs."
Indiana had just three hits after the second and no more than one in an inning.

Meanwhile, the Buckeyes chipped away. They scored two in the second on doubles by Dillon Dingler and Barnwell and a single by West.
They pulled within a run in the third with back-to-back one out walks to Conner Pohl and Dingler. Tyler Cowles grounded to third, but an attempt for a double play led to a throwing error and Pohl scored.
While the pitching continued to hold IU at bay, the Bucks tied the game in the fourth. Barnwell walked and went to second on a wild pitch, two outs later Kobie Foppe singled to center and the game was tied, 4-4.
McGowan's home run breathed even more life into the Buckeyes. Seth Kinker came out of the bullpen for the eighth and ninth. He made short work of the Hoosiers in the eighth with two strikeouts and a routine grounder to short.
In the ninth, he got a called third strike on Logan Kaletha, but Matt Lloyd hit a shot directly at Foppe at second. He cuffed the ball, putting a runner at first. It was the Buckeyes' second clear error of the game to go along with McGowan's mental lapse during Indiana's four-run second.
But Barnwell negated the error. Lloyd broke for second and Barnwell put a perfect throw on the bag for the second out of the inning.
Kinker's fastball tops out at about 92 miles an hour. His last pitch of the game to Logan Sowers came back at him with that much speed and more.
"That ball was absolutely smoked," Kinker said. "I saw it when I looked in my glove and there it was."
He tossed to first for final out of the game. From the second inning through the ninth, IU had just three hits. OSU had won with five runs on eight hits, and in spite of two clear errors, one mental error, five walks, two wild pitches and a hit batsman.
The game was done and another step was made in a desired direction.
"We want to prove we can beat the best teams out there," said Kinker, who picked up his ninth save. "We don't get a lot of respect. We've got to do something to get our names out there.
"We gave ourselves a chance to win this series tomorrow…If we can do that, teams are going to start respecting us like we feel like we should be respected."
"It's going to be a big game tomorrow," Beals said. "We have a chance to make a statement. We can not be satisfied with just one win, can not."