How do you play baseball when it's this cold?  Well, in Iowa they treat it as a state of mind.  They've been waitin' for it all year.  And…it's actually tougher for local coyotes!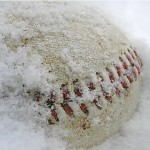 Iowa City, Iowa – It's cold here in Iowa.
How cold? Well, by Sunday you'll see for yourself in Ohio. But to give you an idea…hogs here were frying their own bacon to keep warm Saturday morning. Most local thermometers were trending in the mid-teens.
And you remember the old Johnny Carson joke? It's so cold…the robins were blowing on their worm, out of friendship.
Sunday they're predicting five inches of snow here, so in anticipation, they're going to try to play a doubleheader on Saturday, 'Zamboni' the field on Sunday, and complete the weekend series if they have to with a single game on Monday afternoon.
Players from both teams, Ohio State and Iowa, are being noble about three days of baseball in 35-degree temperatures. An Iowa player told me, "We wait all year to play, so nobody really cares if it's cold. It's a state of mind."
That's horse hockey, as Colonel Sherman Potter used to say. It's a state of frost bite.
Baseball was never intended to be played like this.  Abner Doubleday, who's credited for inventing it,  is probably watching from some place much warmer (I'm not guessing where), shaking his head. The favorite sweatshirt was spotted at a local eatery Friday night, worn by a student from Fargo, North Dakota. It read: "Why not Minot?" on the front. And on the back it reprised with the answer, "Freezin's the reason!"
Most baseball teams travel with extra gear, in case someone blows out a shoe, or a bat, over the course of the weekend. But Buckeye broadcasters Matt Andrews and Bob Spears (1460 WBNS) got on the charter Friday afternoon with a space heater for the press box. Yeah, baby…..!
They call Iowa the Hawkeye state, and in truth the locals talk about the weather here by referencing the wind. They call it "The Hawk", and it's omnipresent, always blowing, and at times this weekend it's predicted to reach 30 to 35 mph…out of the northwest, of course. Wind chills for Saturday morning? Don't even ask. It doesn't matter anyway, if you've waited for this all year.
I've come to Iowa City for years to pheasant hunt in the fall, so I have friends who live here. Ben Hotz farms about 800 acres of corn and beans and I called ahead on Thursday night to invite him to one of the Saturday games.
"You know about the weather forecast, right?" said Ben.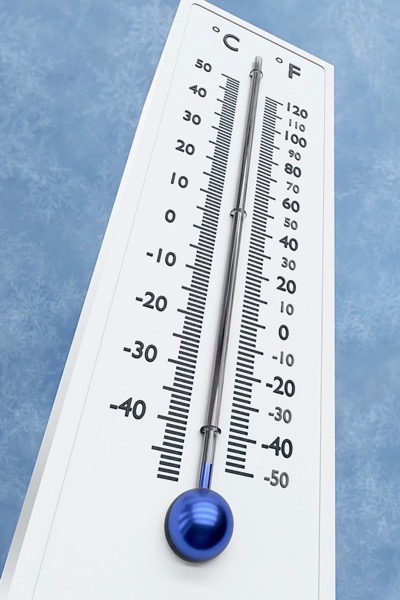 "Yeah, but they'll play anyway. You want to come over?" I asked. "Bring the kids and I'll take care of tickets. They can meet some of the Ohio State players."
He thought about it for a moment before answering.
"Nah, we'll probably go coyote hunting," he said, apologizing. "Sounds better than sitting on aluminum bleachers. At least we'll have heaters and anti-freeze in the truck."
And who can argue with that combination – the Field & Stream equivalent of Tinker, to Evers, to Chance.
"Tell you what," he added. "Call me when you're done and we'll go over to West Branch (Iowa) for Maid-Rites and chili. You'll need it."
They say the 'Maid-Rite' sandwich (seasoned ground beef) was invented in Iowa. I don't know, but if you're a fan they're twice the size of the ones in Greenville, Ohio, and half the price. I've never tasted anything like them, one of life's truly special comfort foods.
Ben laughed.
"I've got a shotgun for you if you change your mind about Saturday," he said. " 'Yotes are a lot of fun. We got two last Saturday."
This time it was me who thought for a moment before answering.
"Nah," I told him. "I've got to work. Besides…I've been waitin' for this all year!"