All you hear is about how to speed up the game of baseball, at every level.  And I've heard every solution possible, except the one that makes the most sense..one that's actually doable.  It's in the hands of the umpires…CALL MORE STRIKES!
I just checked some notes I made in the spring of 1982, the year I received my formal release as a minor league umpire.  It came in the mail in late February that year, registered, postmarked St. Petersburg, Florida, and signed by Barney Deary, Executive Administrator of Professional Umpire Development.
There's a lot I could say about the manner in which that all came down, and why…but that's another story for another day. The point is, as of March, 2018, it's been 36 years since I've call a ball, or a strike, an out, or a foul ball.
It's been 36 years since my last ejection of a player or manager.  That distinction, by the way, goes to former Tiger and Dodger outfielder, Kirk Gibson, the hero of the 1988 World Series.  When I threw him out of the dugout in Evansville that night he made that same arm gesture he made while rounding the bases against the Athletics, because I think he knew he was headed for Detroit and the big leagues…and he wasn't ever coming back to Triple A.
I never worked another game – not high school, Legion, or even college, although my old coach at Ohio State, Dick Finn, called me for a few years asking if I was interested.  I wasn't.
But over the years I HAVE maintained an interest in umpires, themselves, because the guys that do it work very hard at being the best they can be.  Technically, they're not professionals, but I know several who through hard work and commitment have made themselves better at the job than some of the 'professionals' I worked with in A Ball, Double A, and Triple AAA baseball.
In recent years I've paid particular attention to the ongoing argument of how to make the game faster, better, and more interesting.  I've been amused over the suggestion of clocks, of limiting visits to the mound, of controlling the amount of time hitters take between pitches to adjust their batting gloves and their cups.  I laugh…because none of it works; and it never will!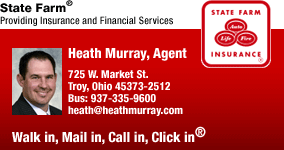 But there is a solution, and it's not in the hands of baseball administration – the commissioner, league presidents, or the player's union.  It's in the hands of the umpires, and it's as simple as this.  CALL MORE STRIKES!
When you call more strikes the game is instantly played with a more aggressive attitude.  You call strikes and hitters have no recourse but to swing the bat.  The more they swing the bat the more the ball is put in play.  The more the ball is put in play the more the fielders have to be on their toes to catch it and make a play.  The end result is…the game moves much faster.  It's more interesting to watch.  And the average 9 inning game would be played in about 2 hours and 30 minutes.  And here's how I know that.
When I was working in the minor leagues the strikes zone interpretation back then was far more liberal than it is today.  Umpire schools taught you to call strikes.  Umpire supervisors in the field would come in the locker rooms after games and the last thing they would tell you, always, was…call more strikes.  Be aggressive behind the plate, Dick Nelson used to say, and you'll have a better game every night.
But that's all gone now. Somewhere along the line in the 36 years since I called my last pitch in Indianapolis, Indiana, the strike zone has shrunk – and as you know now, it's monitored by devices like K-Zone that determines the strike zone rigidly and demands that the umpire behind the plate adhere to the tighter standard…if they want to keep their job.
The point of all this, one retired major league umpire told me two years ago, is to promote greater consistency in the strike zone, greater fairness, and a higher standard of accuracy.  "However,"  he admitted.  "You see how long the games are now, and there's only one reason why.  Television has some to do with it, but mostly…we don't call enough strikes."
That attitude has worked its way down from the major leagues, to the minors, to college baseball, and worst of all…to high school baseball.  I've asked for several years…why don't you call more strikes for the sake of 15, 16, and 17-year-old pitchers trying to thread the needle of the modern strike zone?
"I pride myself on being consistent, and accurate,"  one told me recently.  "I don't know what it was like when you worked, but now we work to the highest standard we can."
And I'm all for that.  But I'm not convinced it has anything to do with the strike zone.
In the summer of 1978, when I was working in the Double A Southern League, my partner and I stopped one night in Atlanta to watch the Braves and the Mets.  Doug Harvey was working the plate that night and one of his partners we knew from umpire school invited us into the umpire's room after the game.  Harvey was the dean of major league umpires, revered by both players and managers a like.  His nickname was "God", and he had earned it.  He was the best, and no one – absolutely no one – argued with Doug Harvey.  So I asked him about how he determined his strike zone, because Greg Maddux had pitched that night and turned the Mets' hitters into mush.
"The strike zone is relative, to a certain extent,"  he said with a smile, a big chaw of Red Man in his cheek.  "Home plate itself is nothing more than a frame of reference.  If pitchers work with consistency, you work accordingly.  If Maddux is pitching like tonight, why would you call that pitch a ball and fight with Bruce Benedict and Bobby Cox?  Make the hitters adjust to the way the game is being called, because balls and strikes is a matter of game management."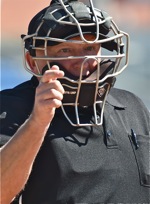 That theory, like Doug Harvey (who died recently), is now gone.  But the day he told me that I went back to minor league baseball and worked the plate more aggressively, in the manner in which he had described.  I found that I had easier games, fewer arguments, and the flow of the game was much better.  I also found that when you call strikes no one seemed to mind…once they knew you were a 'strike' umpire.  And the average time for a nine inning game was rarely more than 2 hours, 30 minutes.
I don't expect to see major league baseball change its stance on the strike zone, frankly.  Now, I'm told the umpires are graded on a tape of each game they work, and as former umpire Terry Craft told me this winter, "It's not much fun anymore.  I'm glad I quit when I did."
And I can tell umpires who labor behind home plate, expecting 18-year-olds to throw a baseball in a shoe box-sized strike zone, it's not much fun for anyone when you work a game with that mindset. Enough with the obsession for 'accuracy'.   Quit blaming it on trying to be consistent.
For consistency sake, let's call more strikes…and make the game better for everyone!